BREAKERS WEST WEDDING
Everyone knows (or should know, and if not I am telling you..) that the Breakers in Palm Beach has to be one of the most Iconic places in the world to get married.  As of today (10 years full-time as a wedding pro) I have not had a wedding there, but I did have a Breakers West Wedding (this is a sister property a few miles away) and I am going to show you that here in this post.
Now while I have never shot a wedding at The Breakers in Palm Beach, I have shot a pretty amazing sweet 16 shoot and party there.  You should check that out in one of my other blog posts, and you can even watch a BTS video of all that went on!
So, a Breakers West Wedding here in South Florida!  My expectations were high as this is connected to the big name iconic hotel
and I have to say that.. well..  it was nothing special (at least when thinking it would be considering the name and association with The Breakers)  You have to understand that I have shot a lot of weddings, in a lot of Country Clubs so I was fully expecting to see full white glove service both from the staff and in the amenities of the property.   As it turned out, this Breakers West Wedding was still amazing with lots of very nice creative options.  However, if you are searching for a country club for your wedding in South Florida I dont think this place would be worth any premium over any others just because of the "name".   With that said, lets get into this beautiful Breakers West Wedding!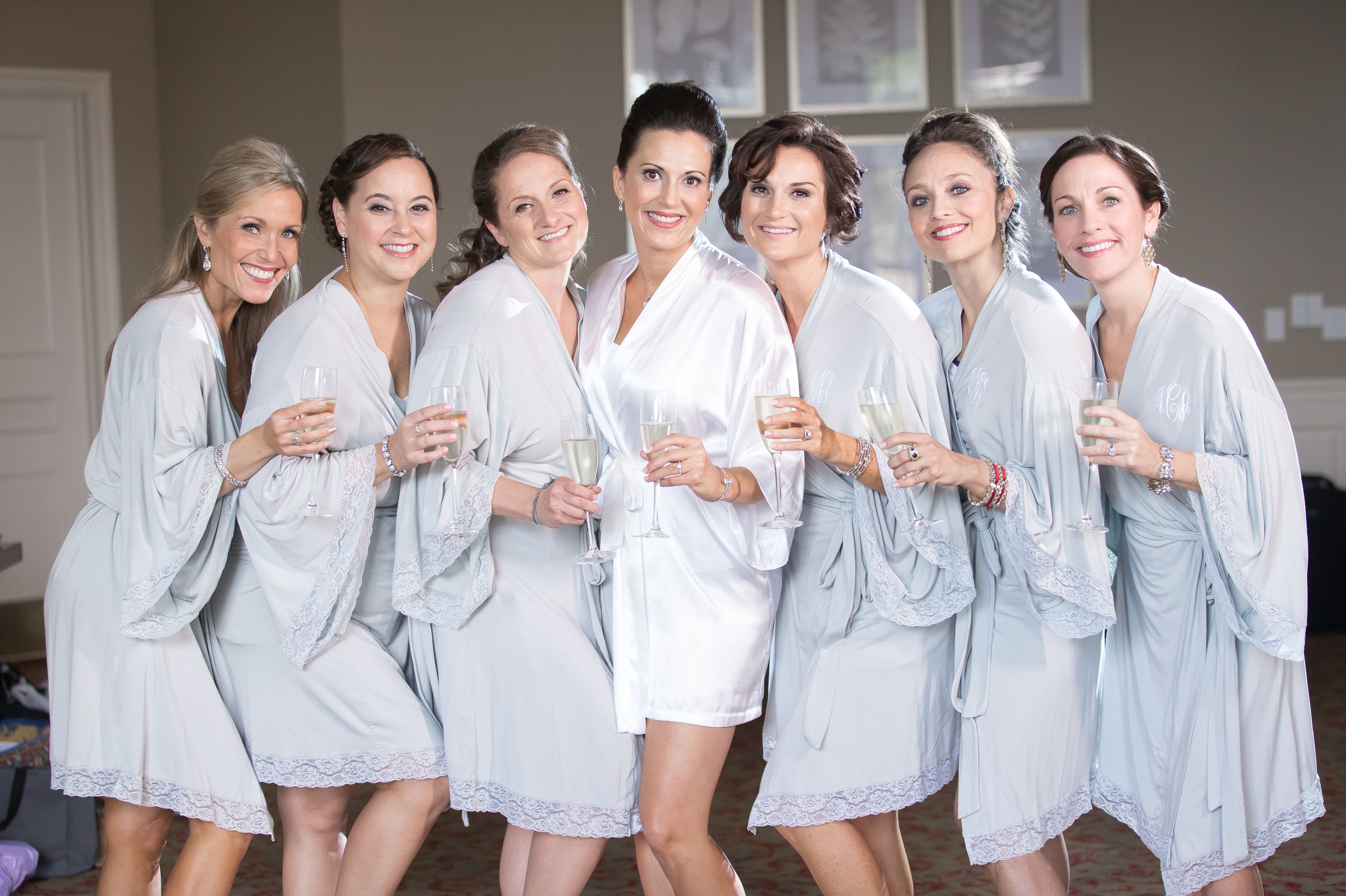 Starting with the girls getting ready!  For this Breakers West Wedding they gave them a large, well lit room in the front of the country club to get ready in.  I was delighted to see this as it makes for plenty of space for photography and prevented too much clutter from taking over the landscape.  Here we have a nicely lit shot made by the huge windows in the front, which worked out nicely.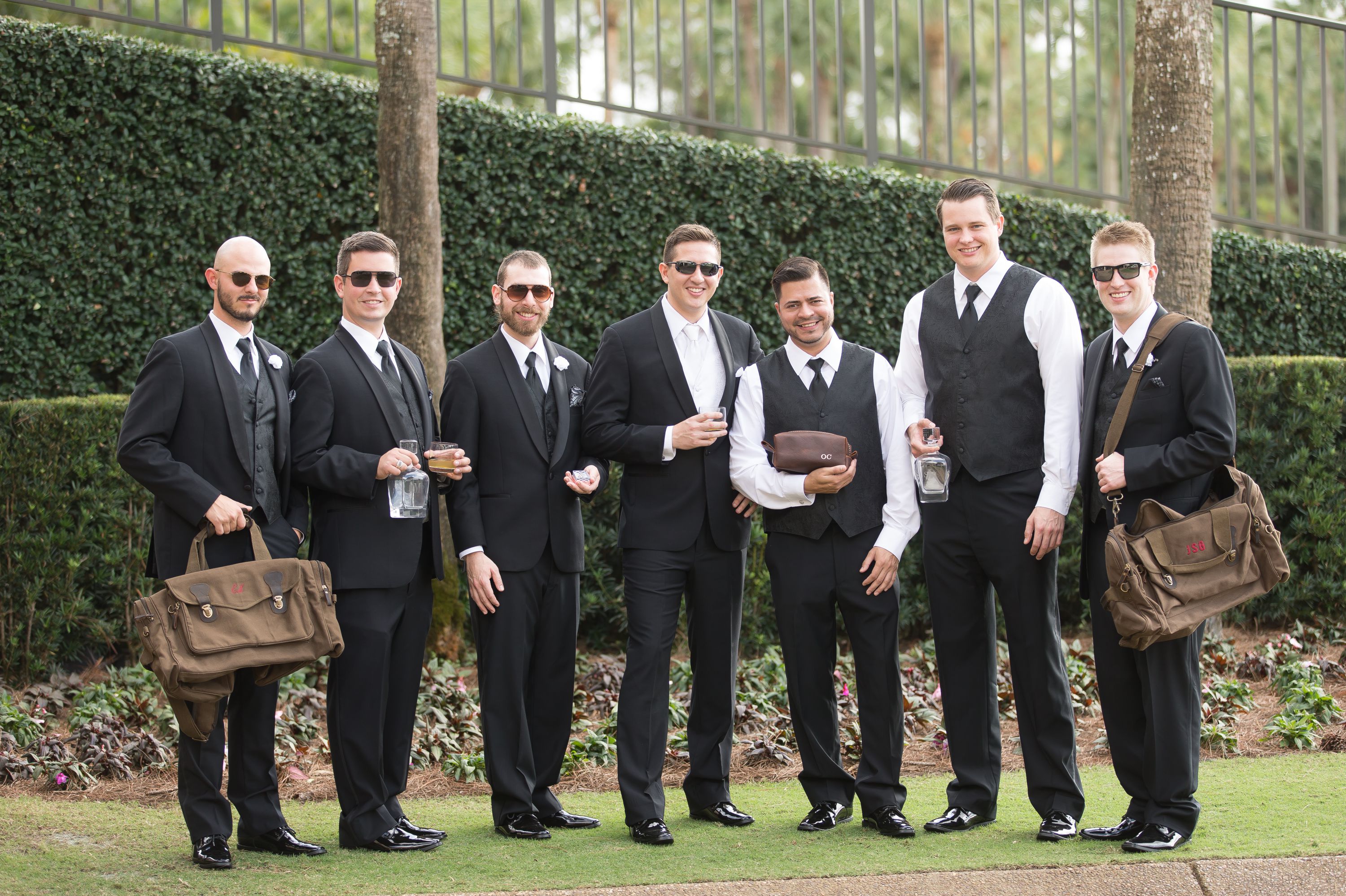 For this wedding we did not do a lot of getting ready of the groom (was not in the plan) but I did manage to get some nice shots of all the guys together.  Here we see them standing outside the Breakers West holding some of the gifts given to them by the groom (Steven) on the wedding day.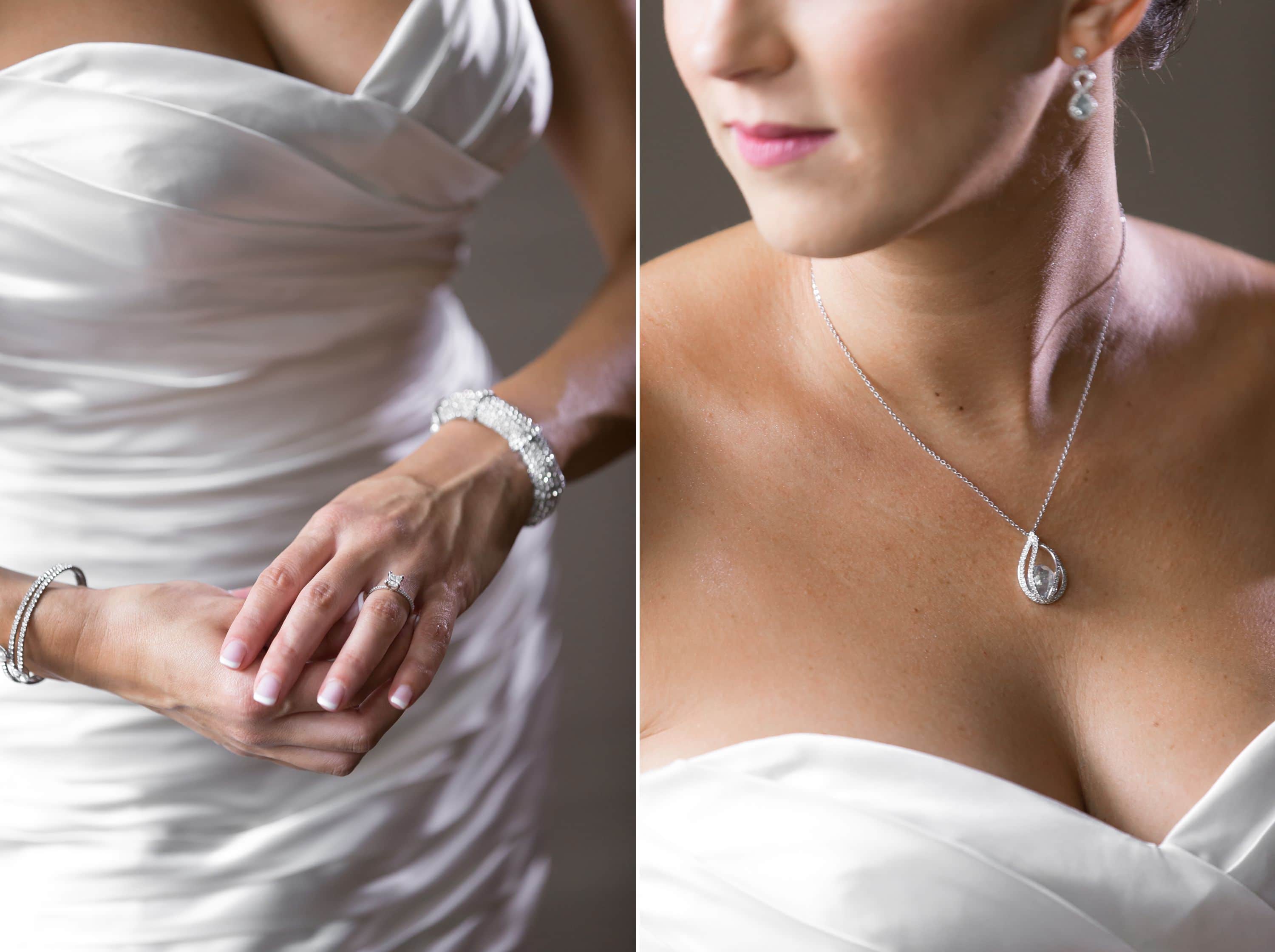 Brides shots of the ring, bangles, and necklaces.  For once I am not showing detail items just sitting on a table (something I really dont like, and think looks silly in most cases) instead here, I have shot the detail items in a more meaningful way by incorporating the bride into the shot as well.  Static shots of details alone.. really remind me of marketing shots for the manufacture, and I would argue that if that the expectation on the wedding day.. then photographers could just copy the photos of the shoes, rings, etc.. from the manufacture website vs. bother taking that shot on the wedding day 🙂
Again, here we see Tara with the earrings… and it looks SO much better vs. a static shot of that same detail.  Frankly, I think this is a great shot of her period.  earring or not 🙂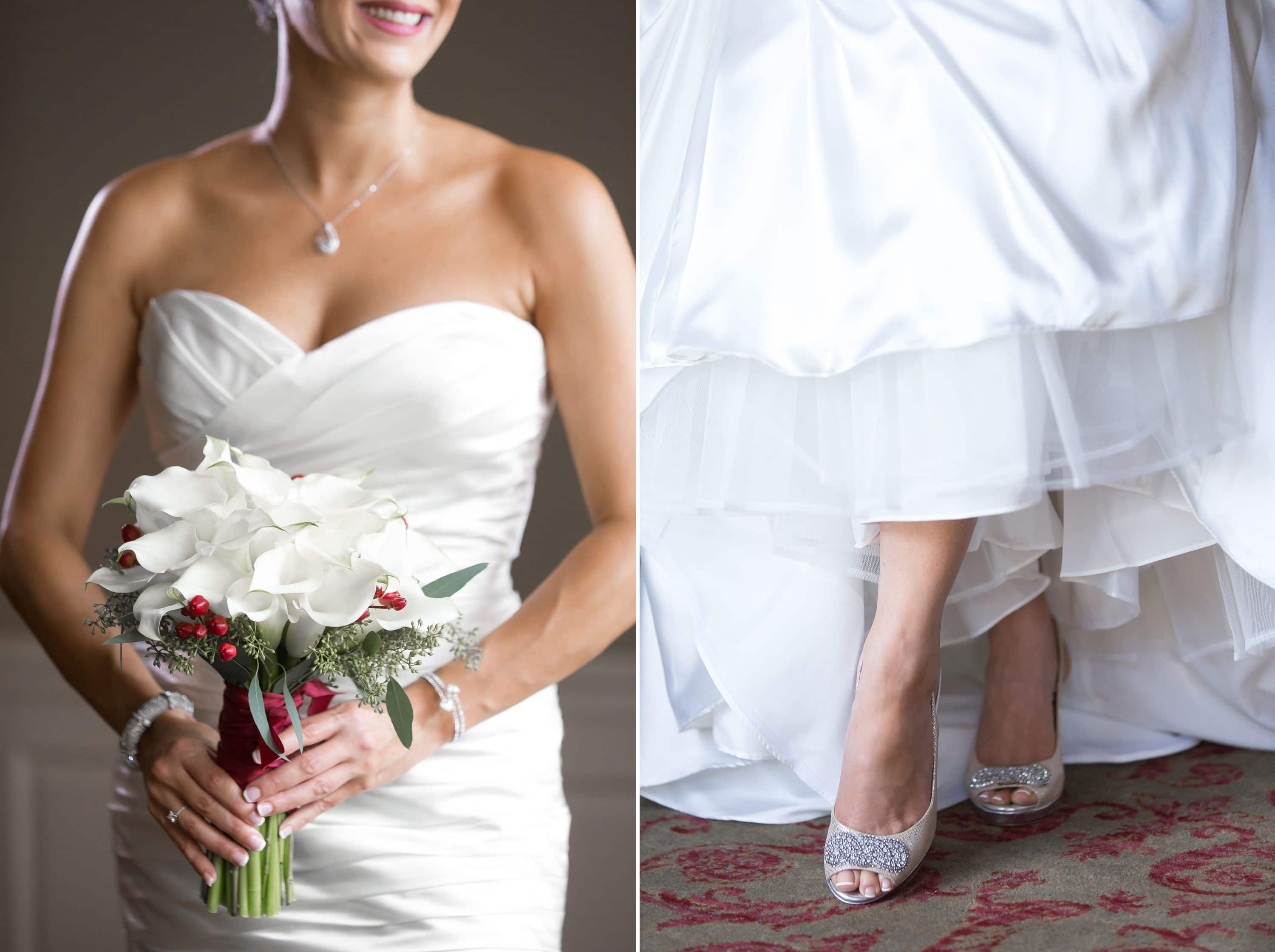 More details.  You get the idea now..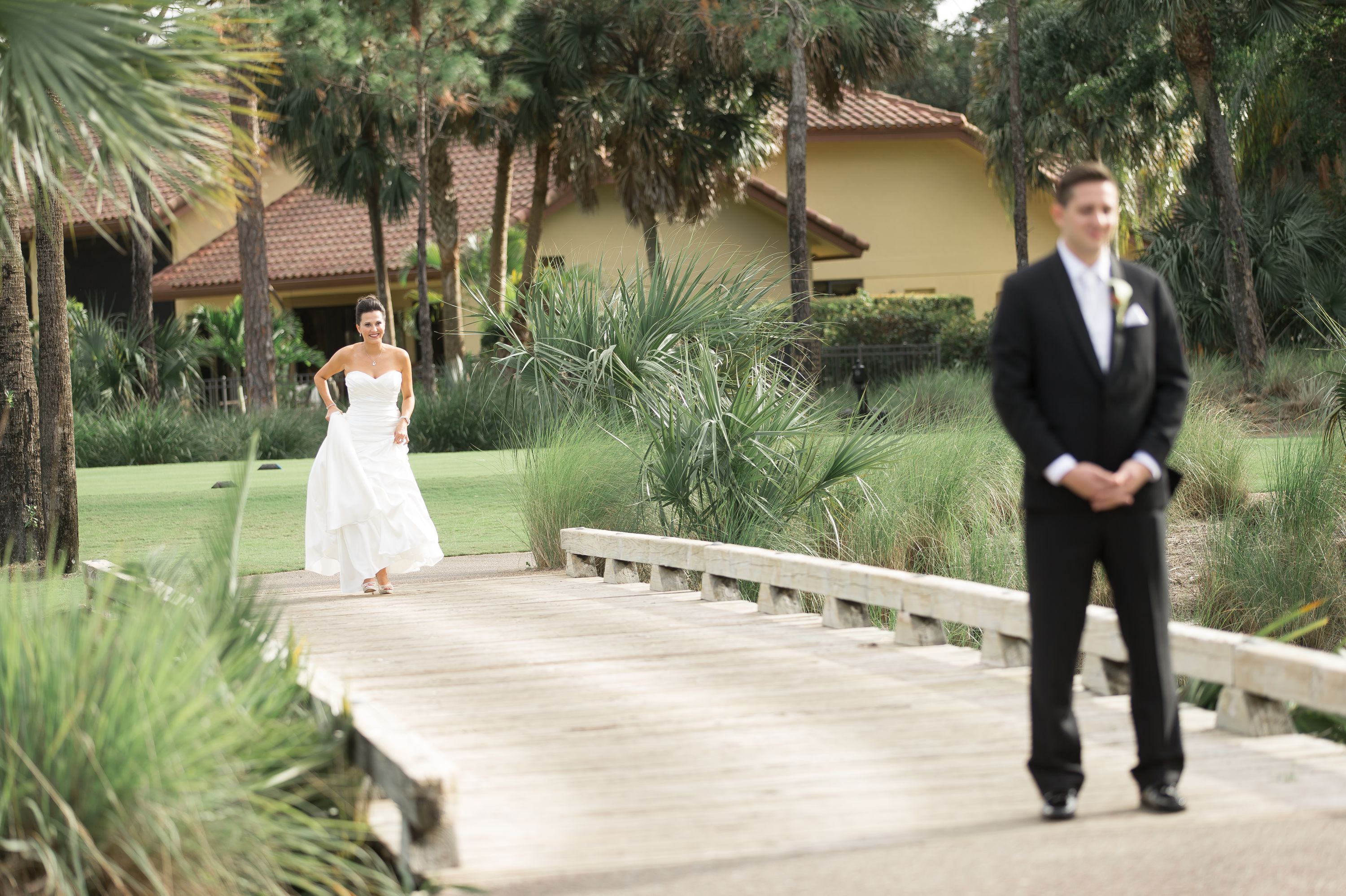 The one thing I did love about this Breakers West Wedding was that they had some nice photo options out on the golf course.  In this case we used this little bridge for the firstlook.  It was a little tricky to setup, but in the end was well worth the effort and time it took.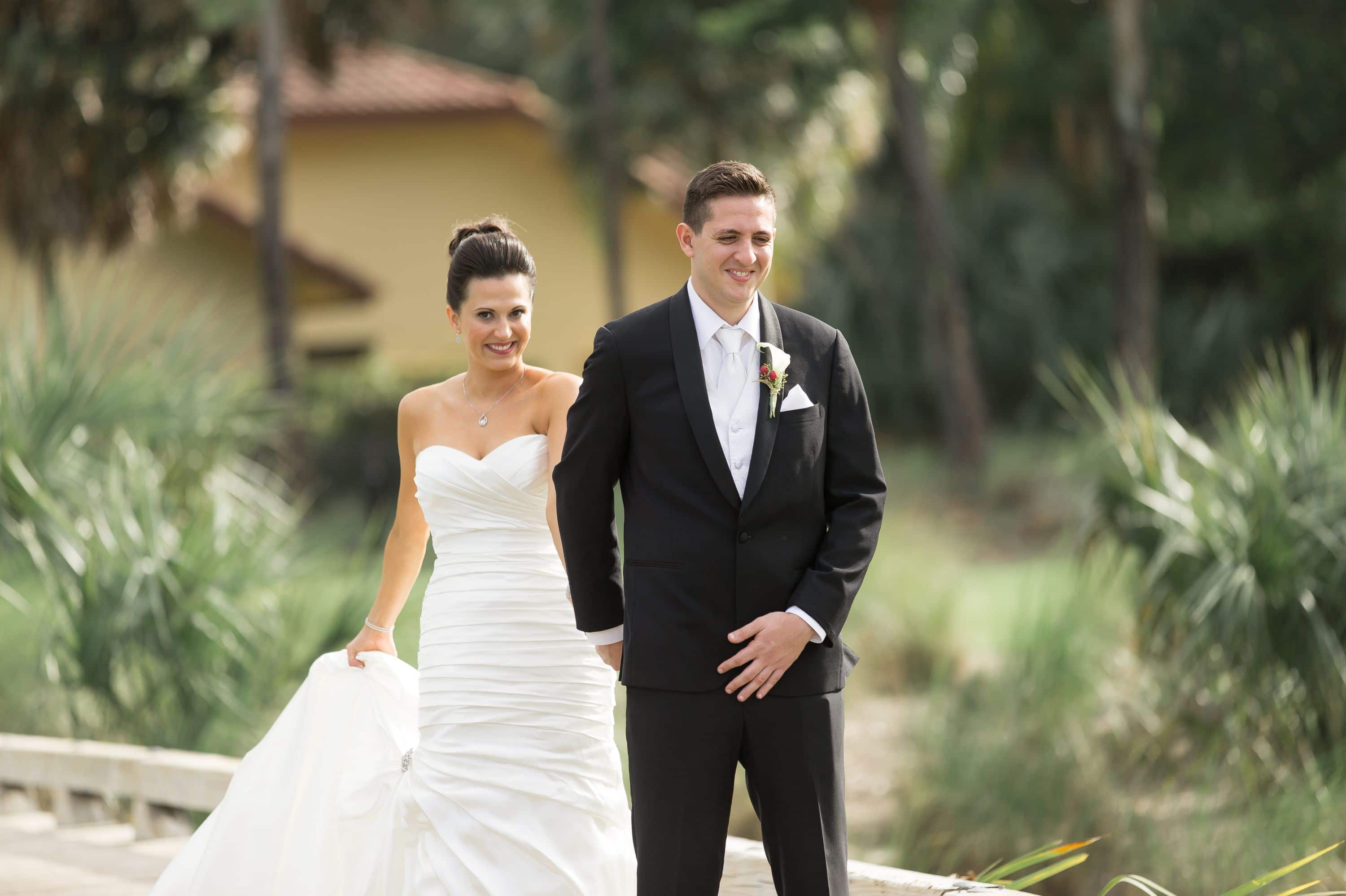 Some people think that the photographer must be close by during the firstlook.  This is not the case.  I am so far away you can barely see me.  Ever watch a football game?  Ever notice the photographers out on the sidelines.  Yeah, thats me here.  🙂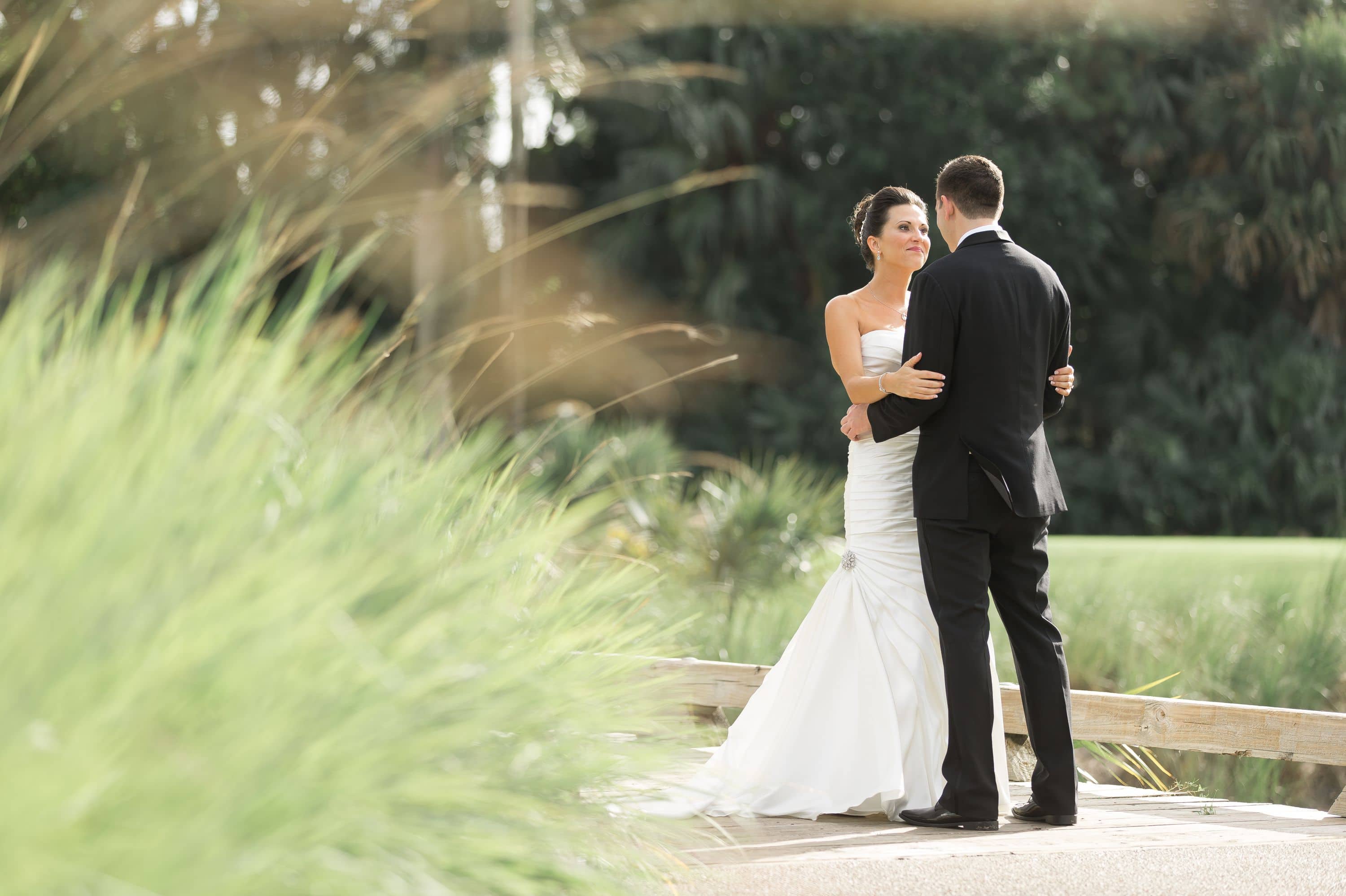 This was my favorite shot (above)  that look she gave him.. was priceless and said it all.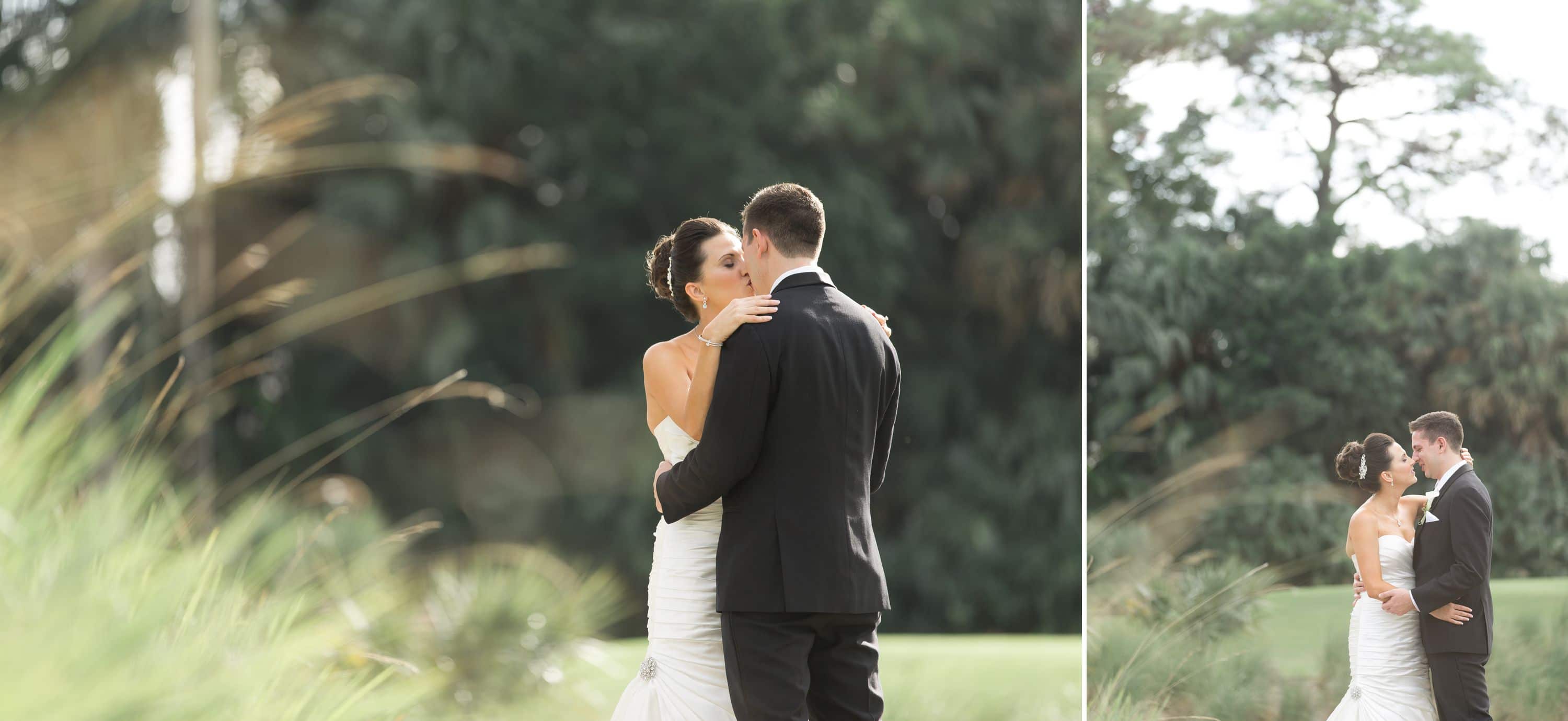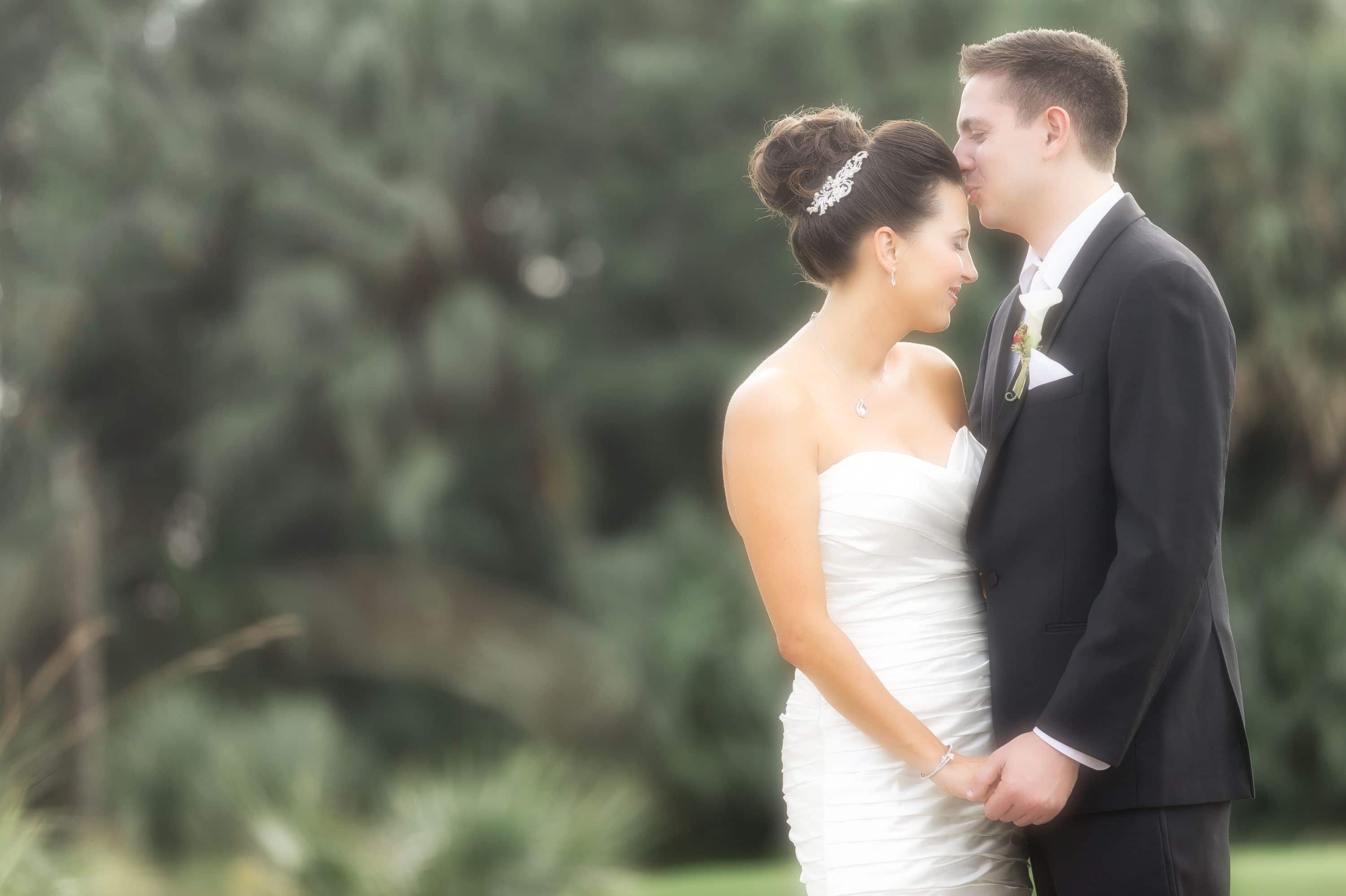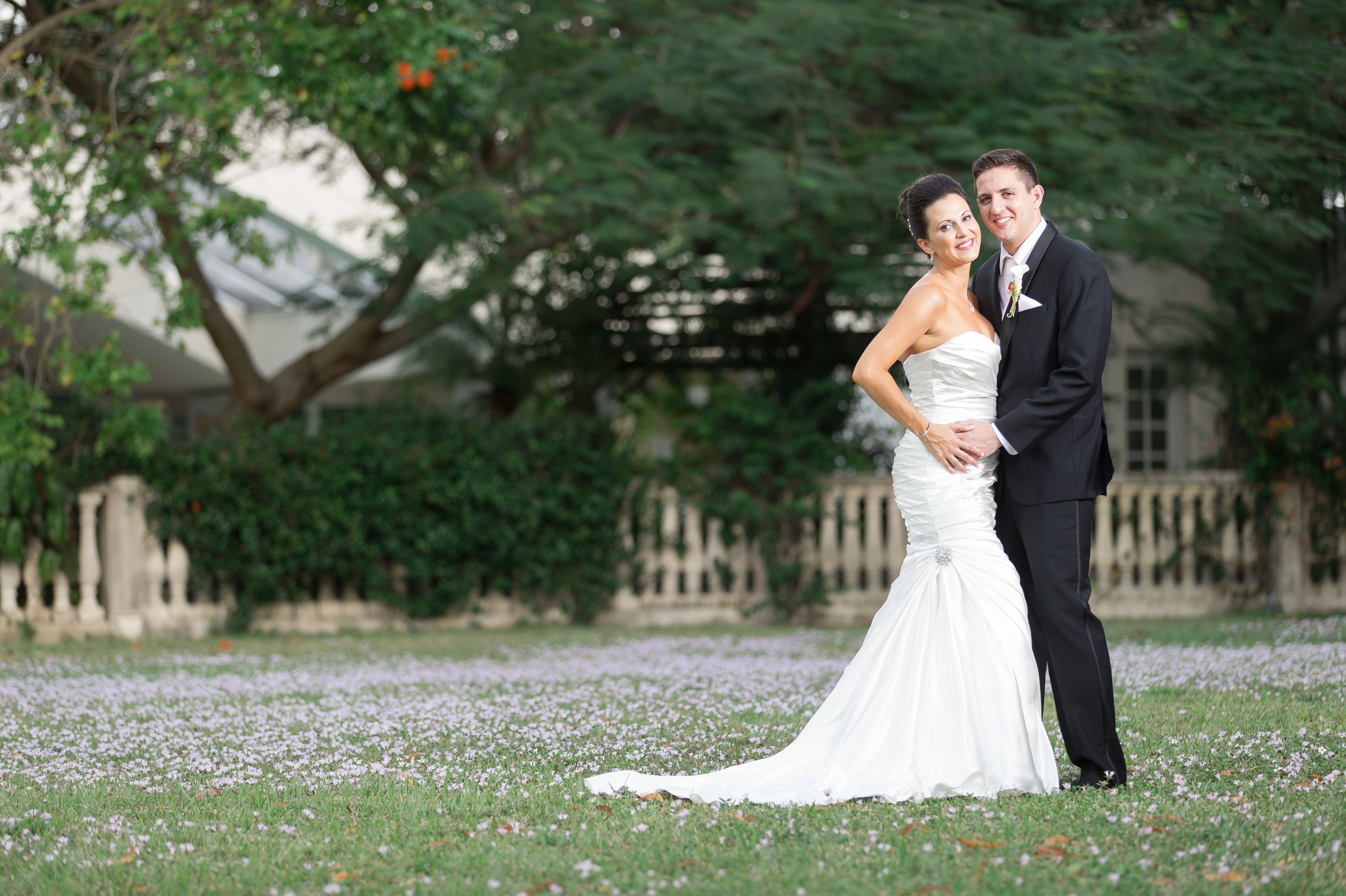 Like the bridge before, this Breakers West Wedding had other trick locations avail.  Such as this nice backdrop that I found on my little golf cart tour moments before hand.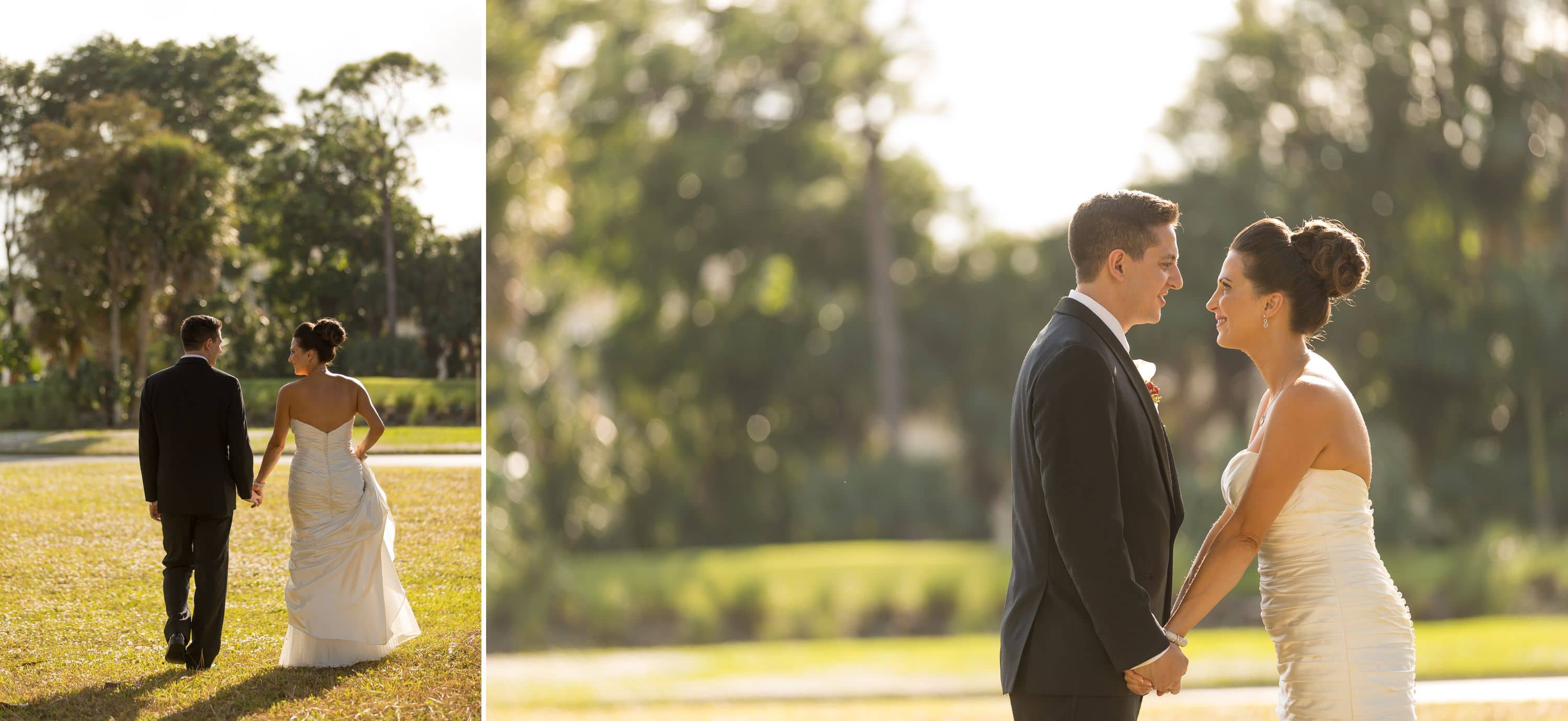 We noticed the sun going down and had to take advantage!  Absolutely love the natural glow here in the above two shots.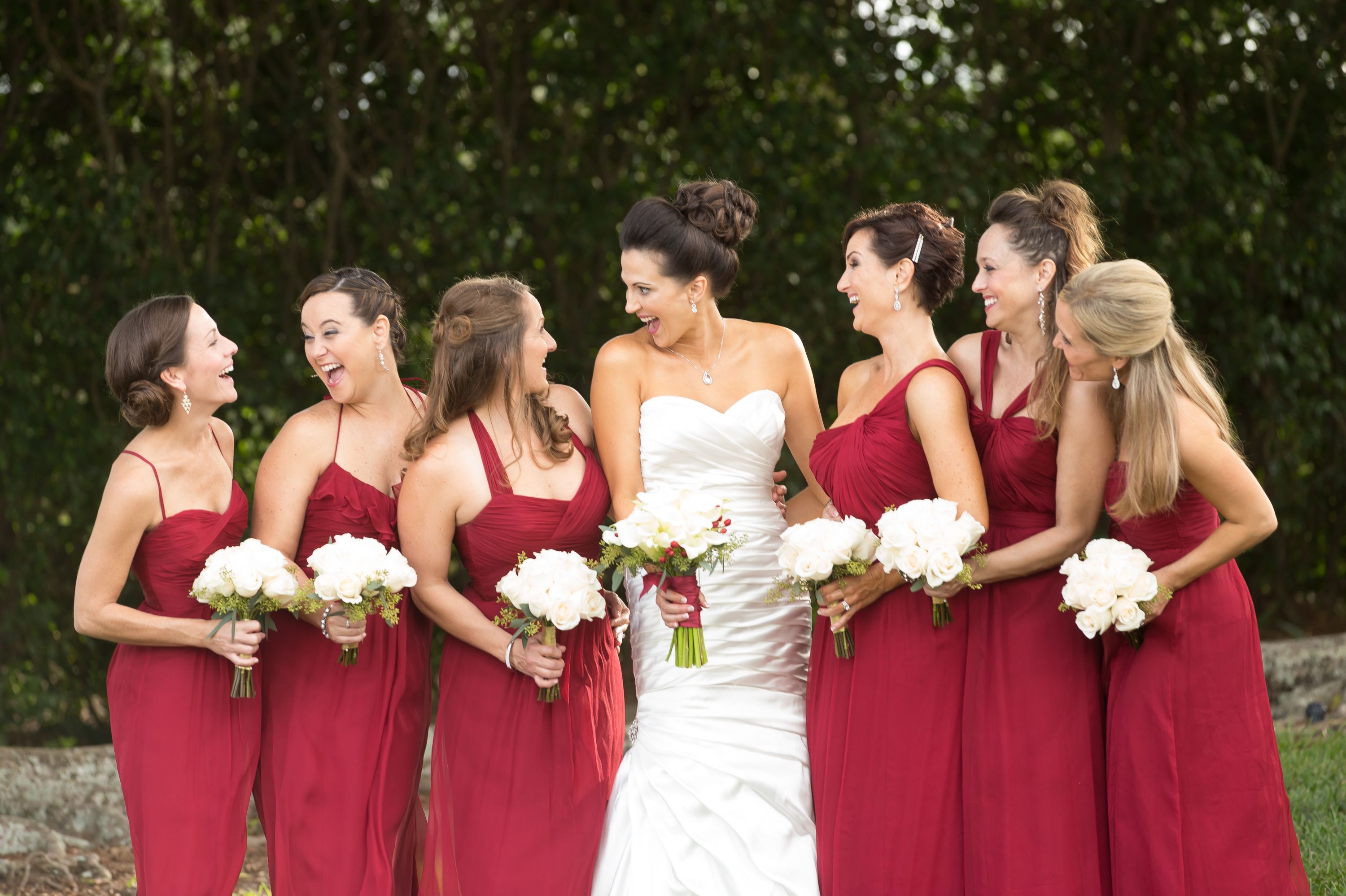 I wanted to show just a few of the formal shots.  I feel like I always forget to showcase that in most of my posts because I figure brides are trained and programmed to only pay attention to the fancy ones with lighting etc..  LOL, at least this is what Social Media has done to me.  But, I know this is super important for people.. so here ya go.  Of course I get more traditional ones as well, but you get the idea.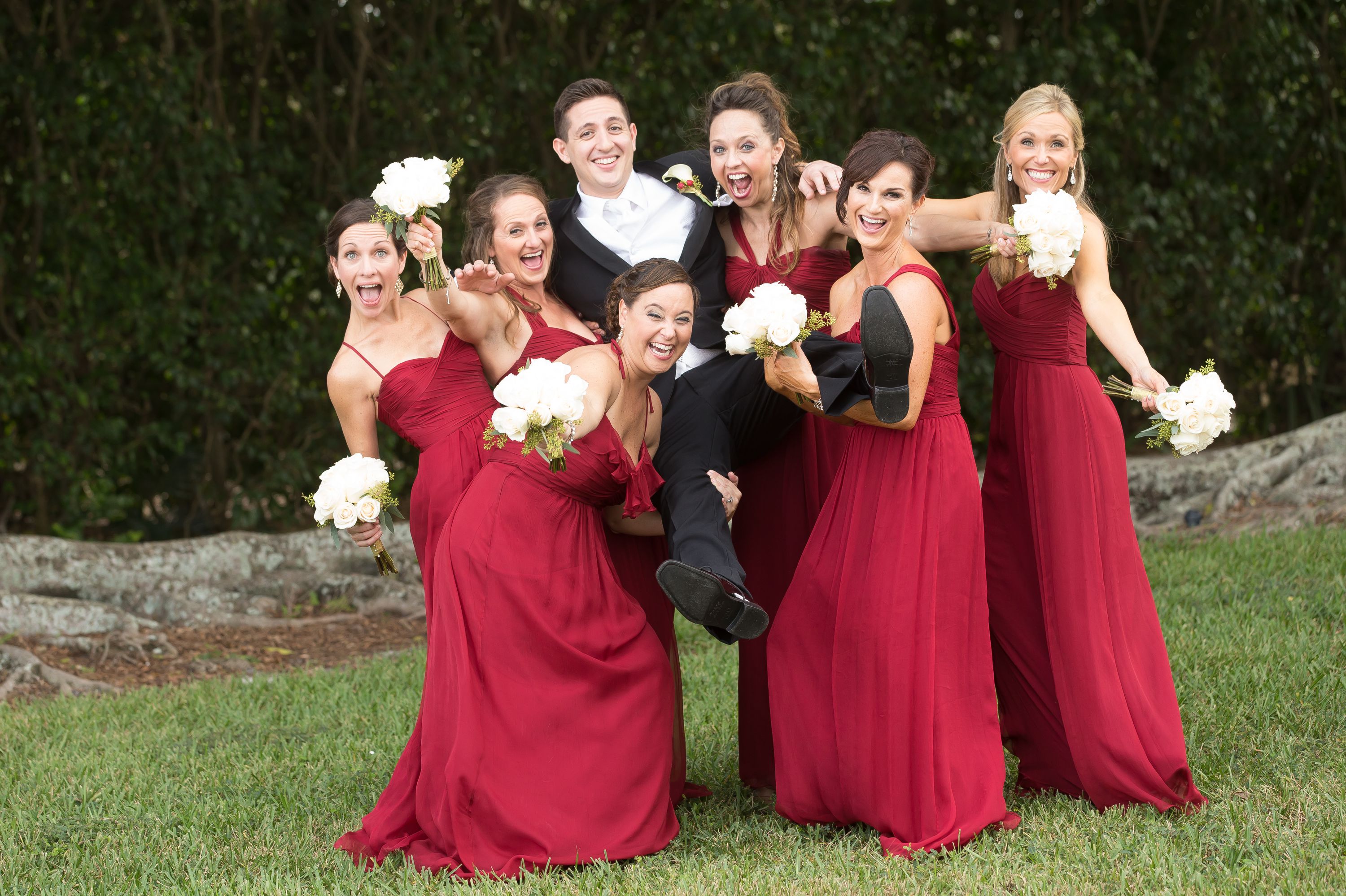 This (above) was not my idea.  It was his.  I just rolled with it.  If it were up to me, I would have seen how many girls HE could have carried.. but, ya know.  Only so much I can do.. 😉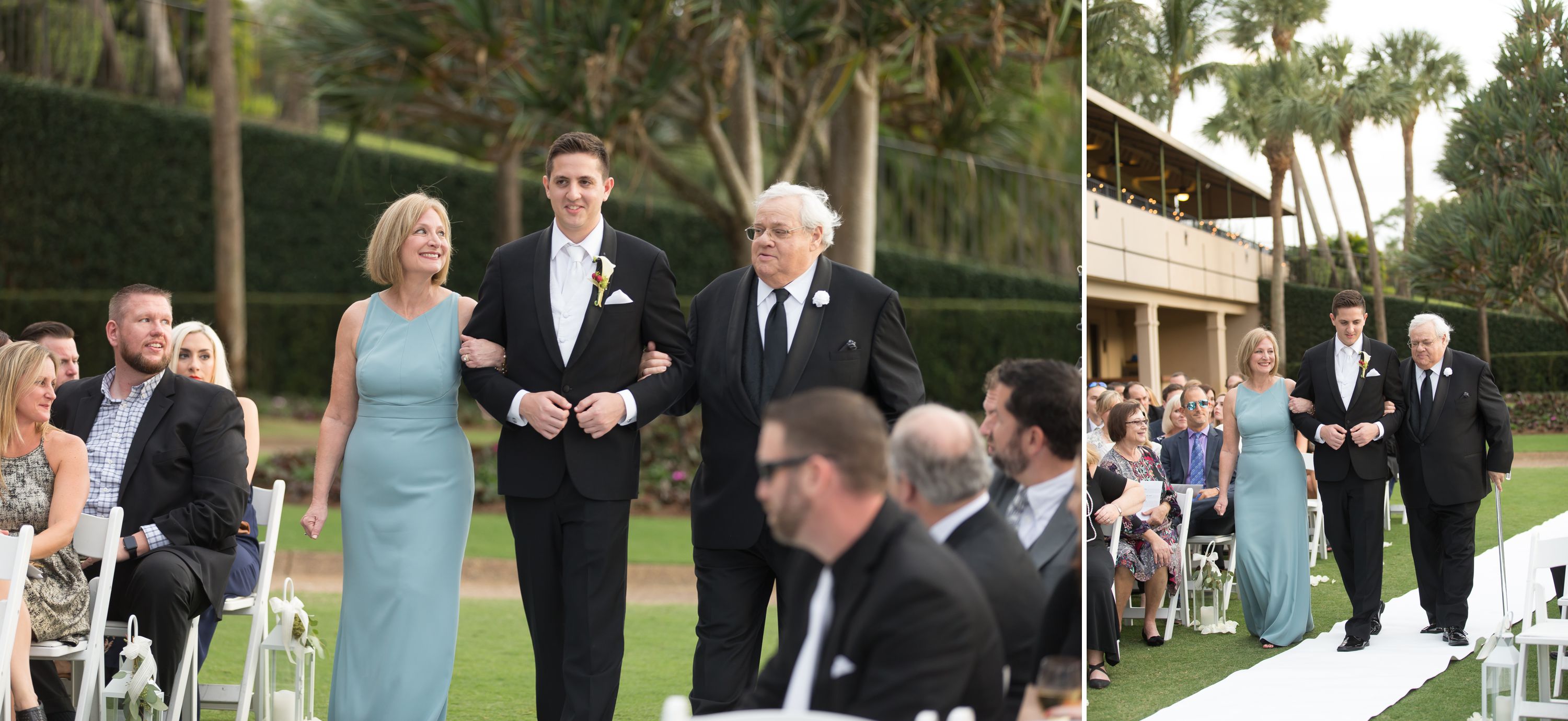 The ceremony at this Breakers West Wedding took place outside, just behind the club house.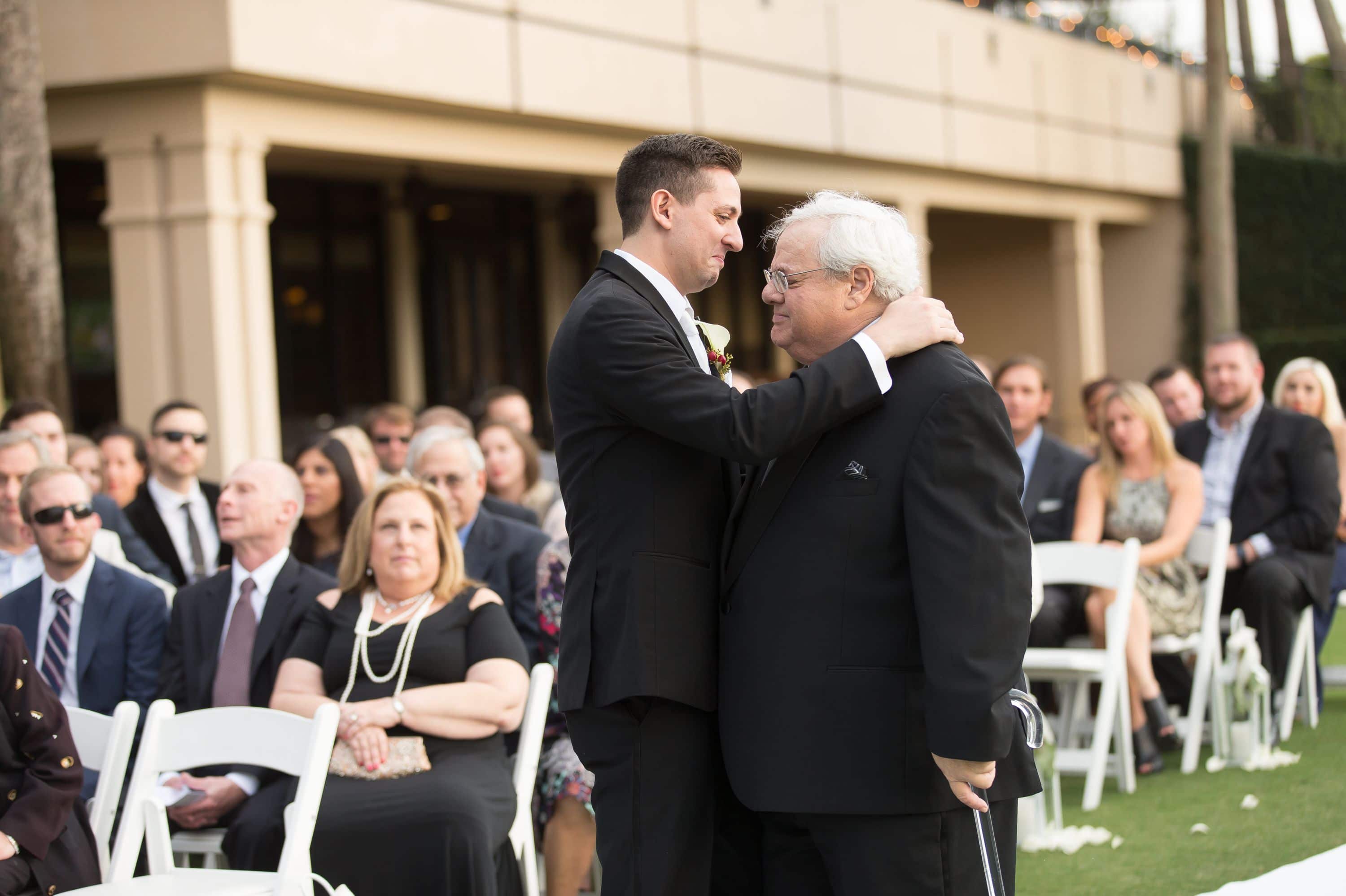 I almost showed a tear myself when I saw the emotion between son and dad here.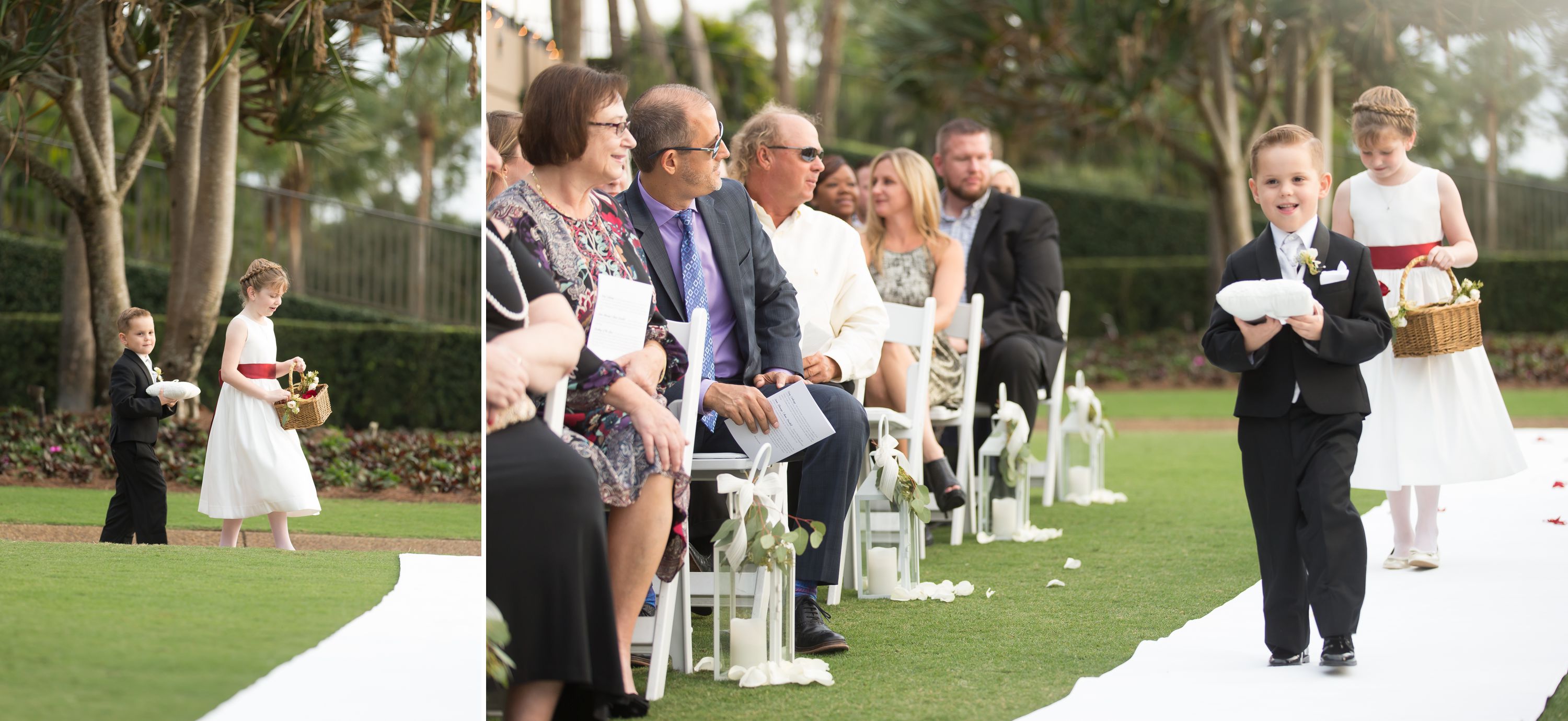 I just want to mention, that just because Steven has seen Tara during the firstlook… there is STILL a powerful moment that happens during the ceremony too.  Most couples worry that this is lost, and ruined if they choose to do a firstlook and this is 100% not the case.  You only gain more.  More emotion, more photos, and more time with one another on the wedding day.  A firstlook makes so much more sense than not.  Trust me.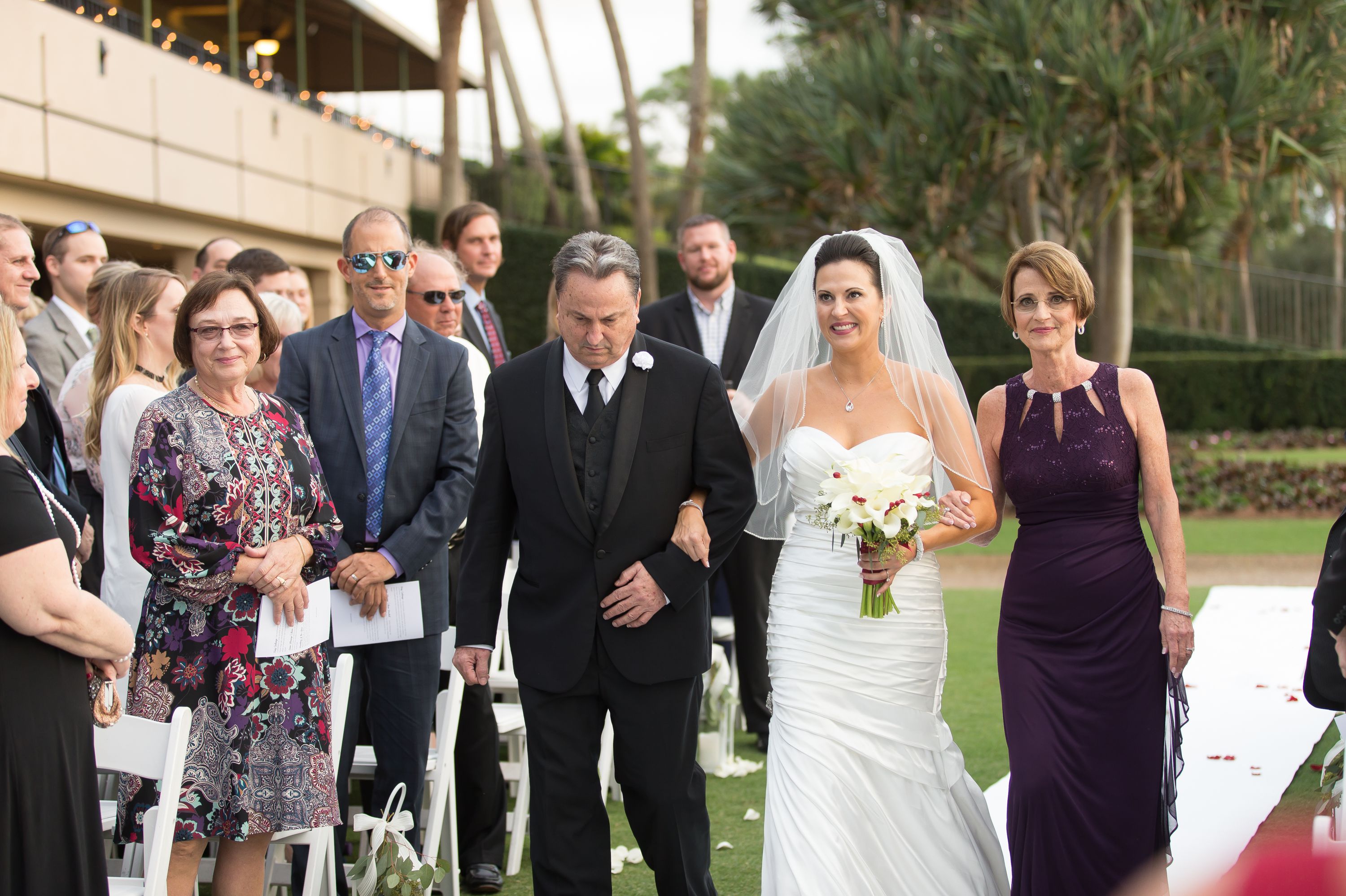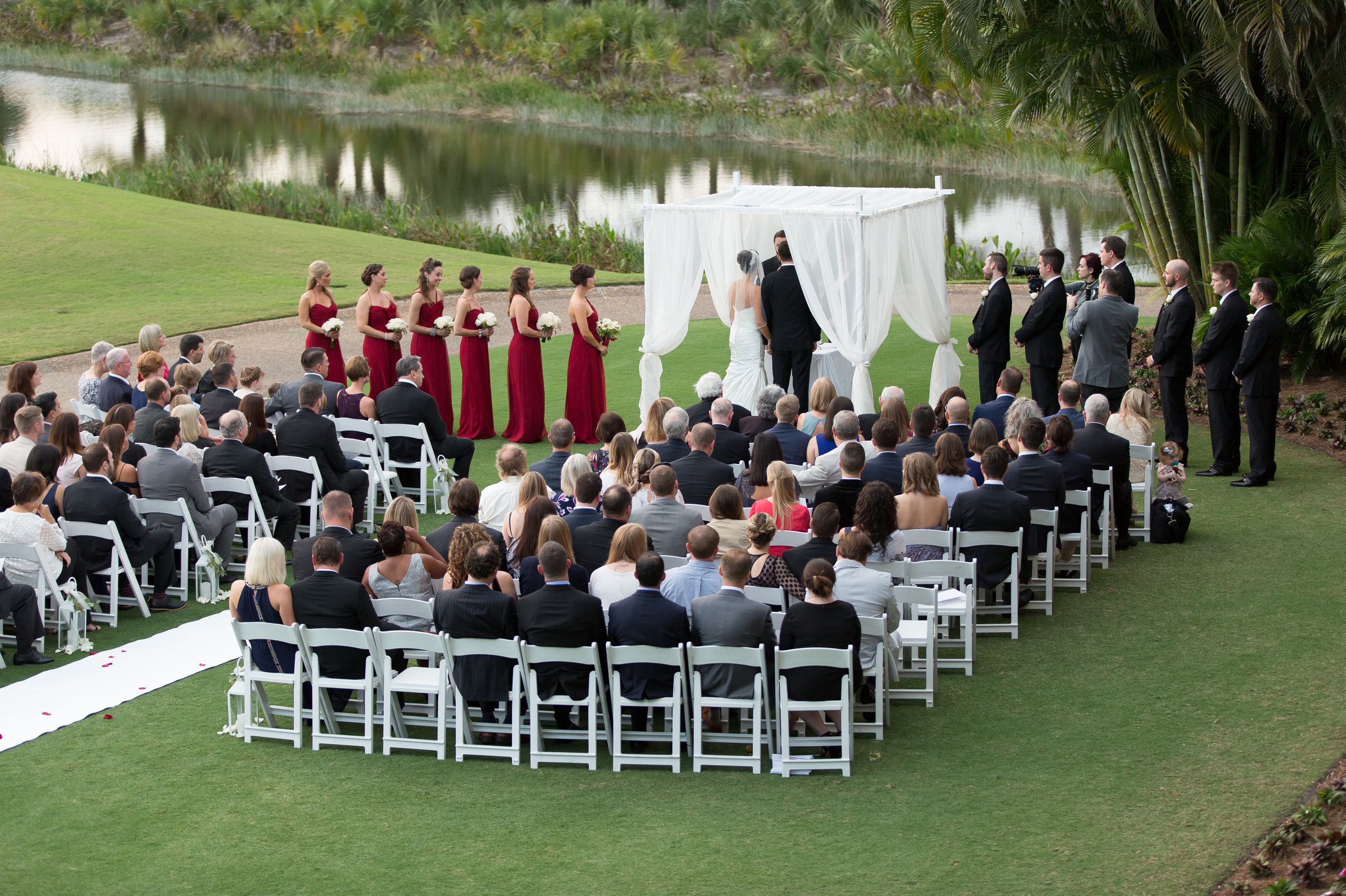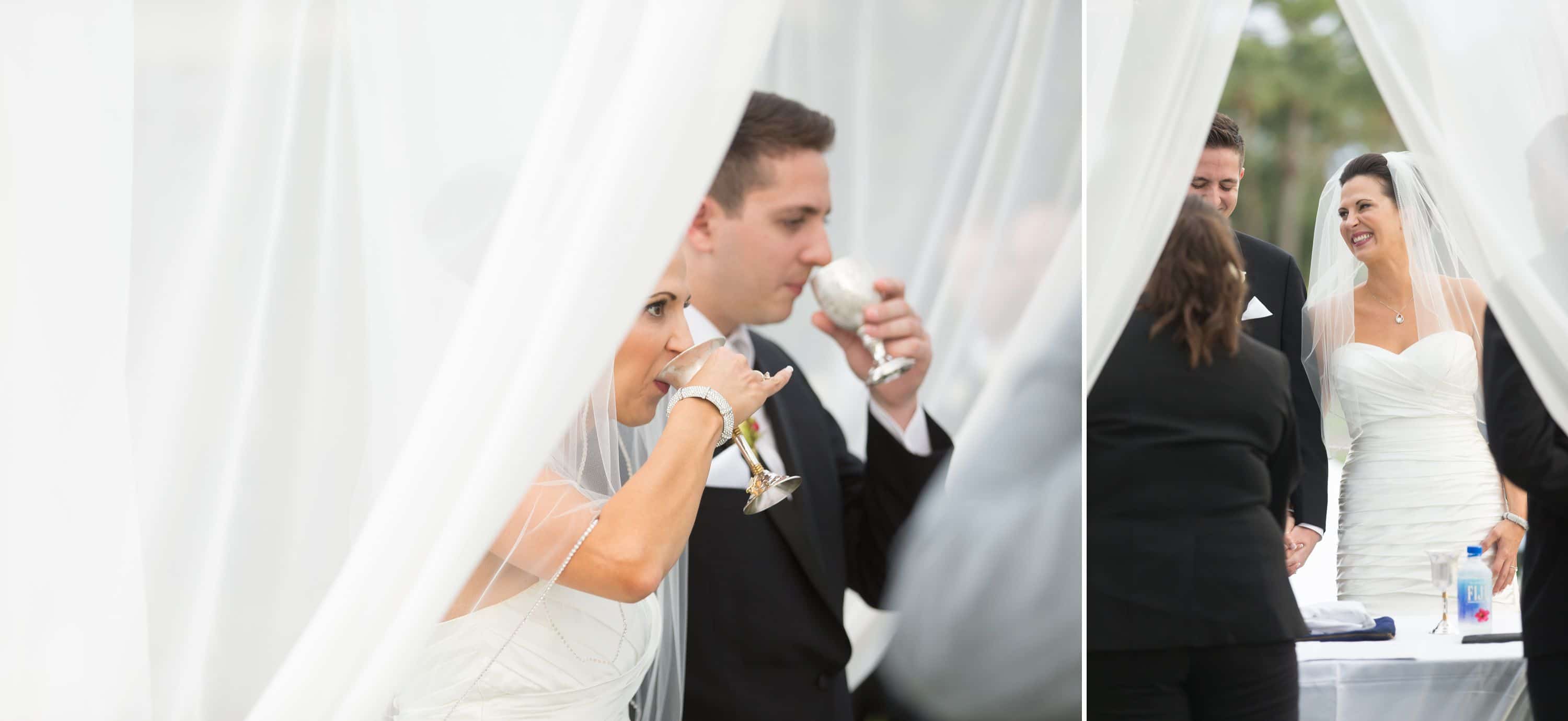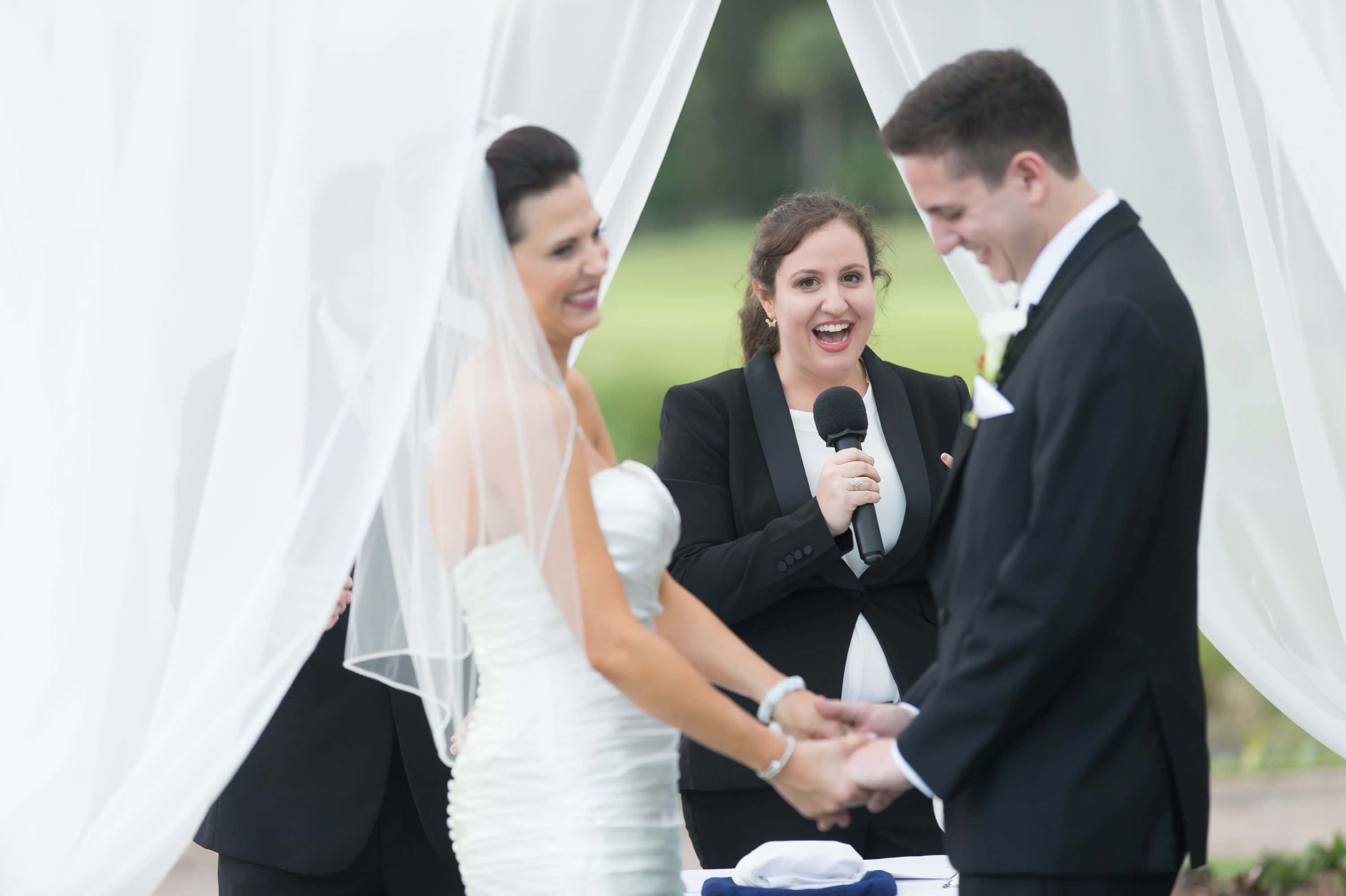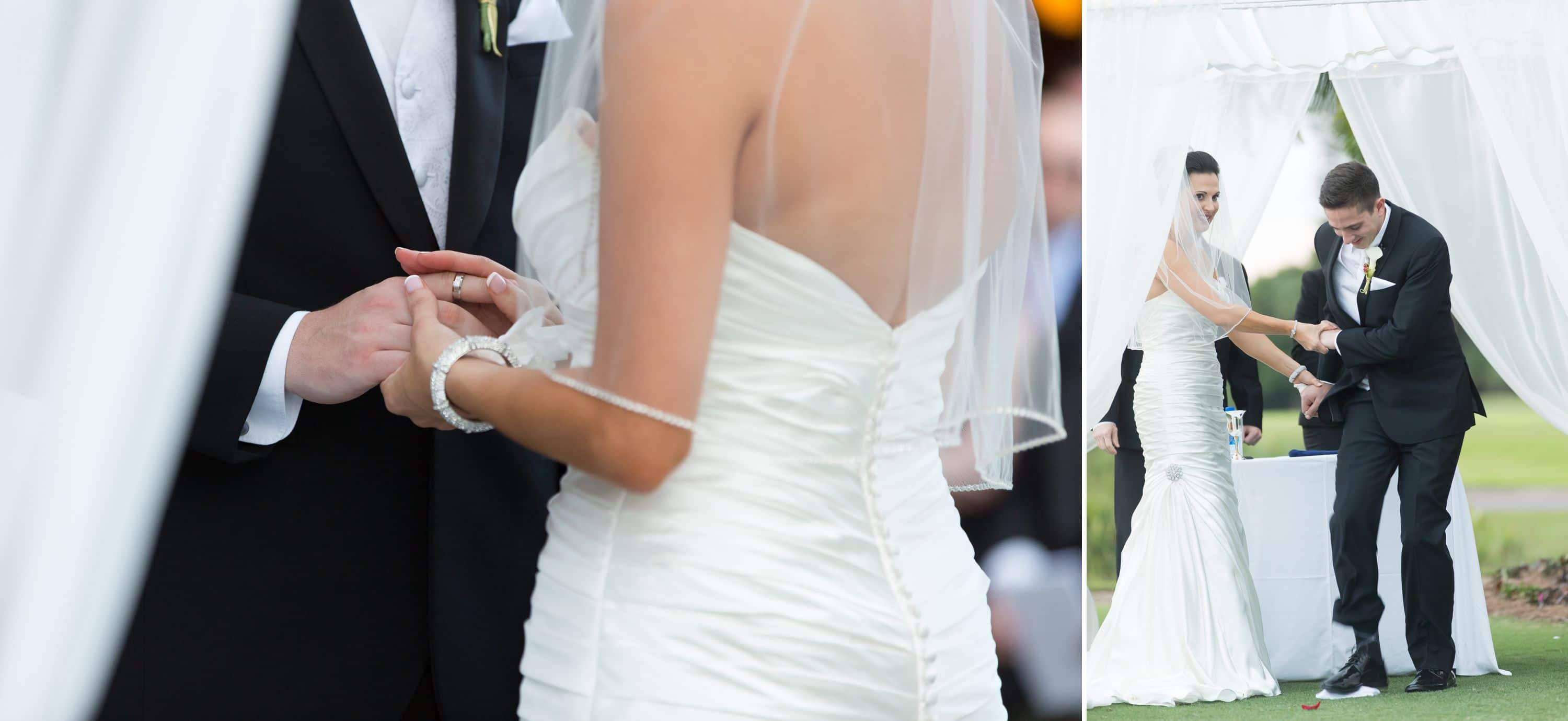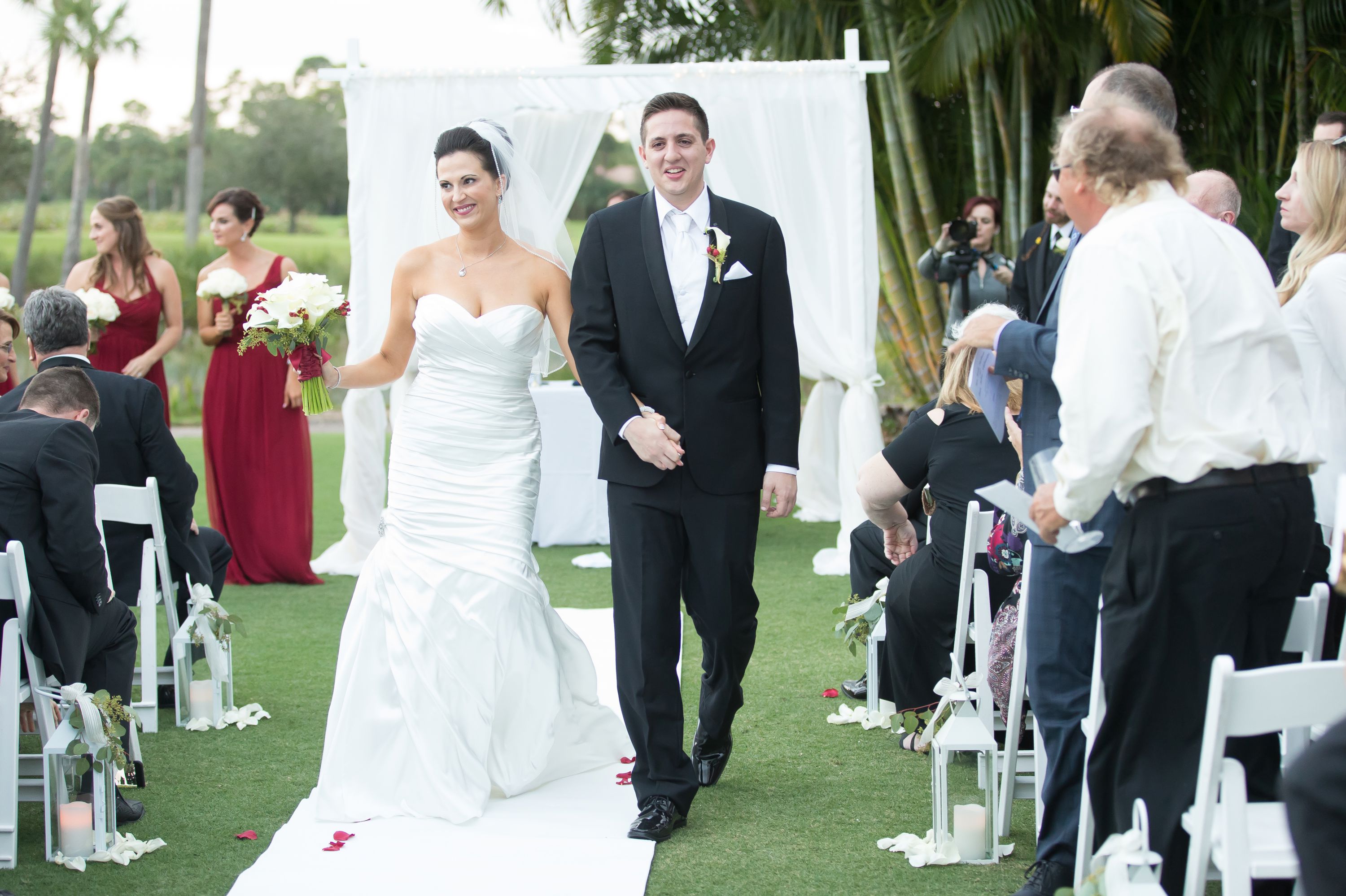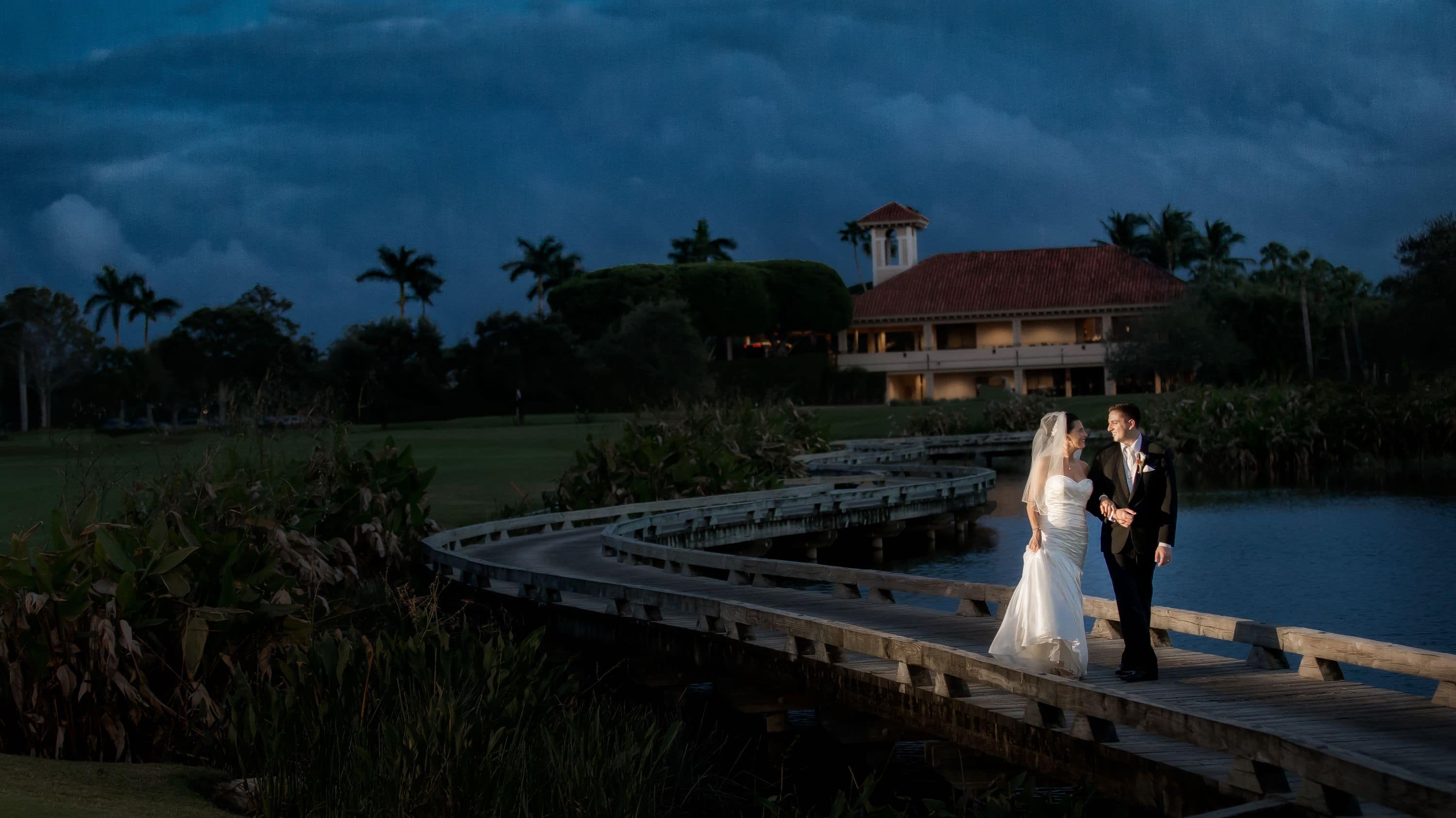 Here is the iconic shot that made this Breakers West Wedding really stand out.  Mainly because it was taken at night, is well lit and you can clearly see the Breakers West Country Club in the background.  The winding lines of the bridge also really help draw you in to this shot and I really love that.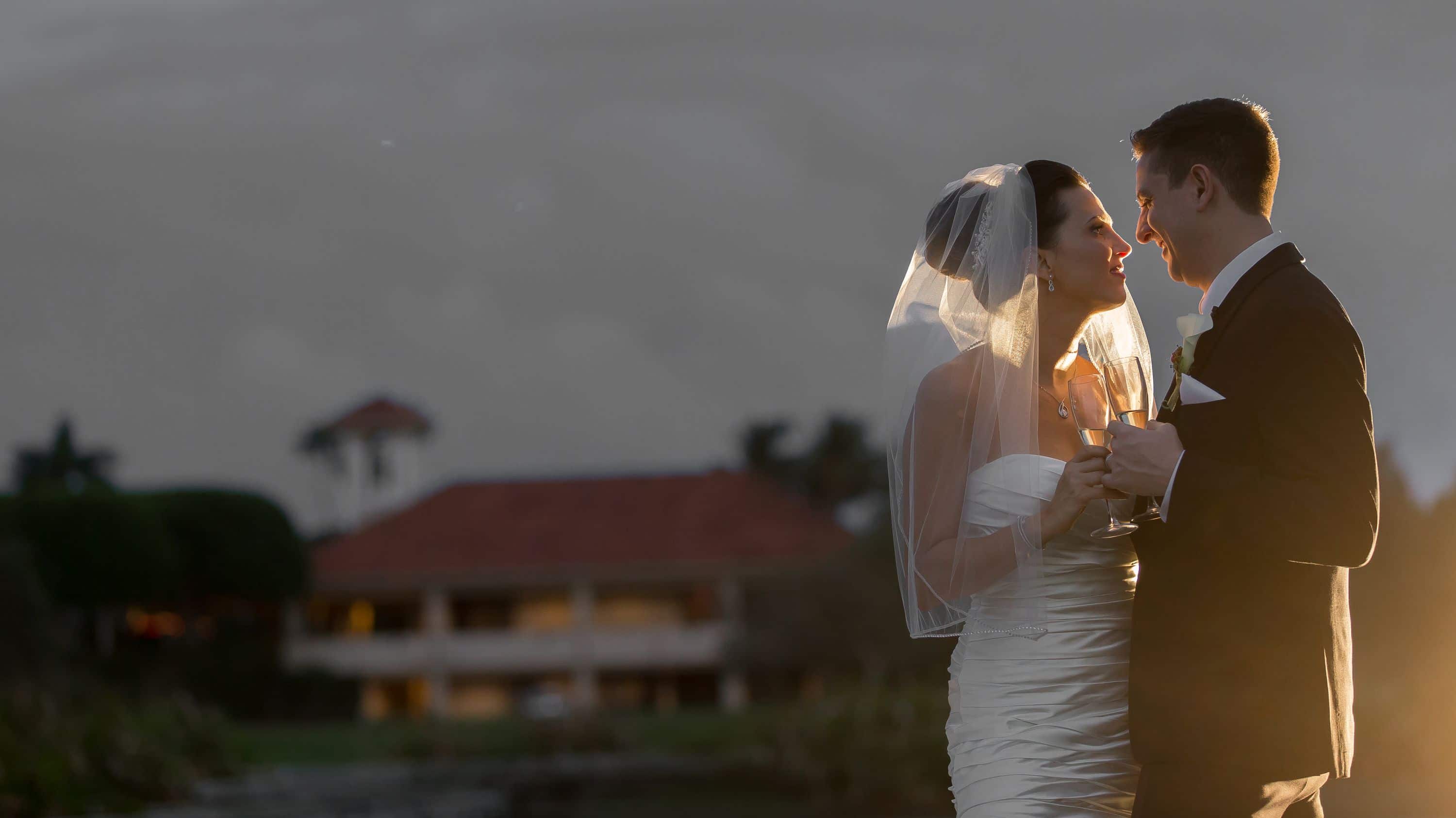 Here was just a close up of that same shot.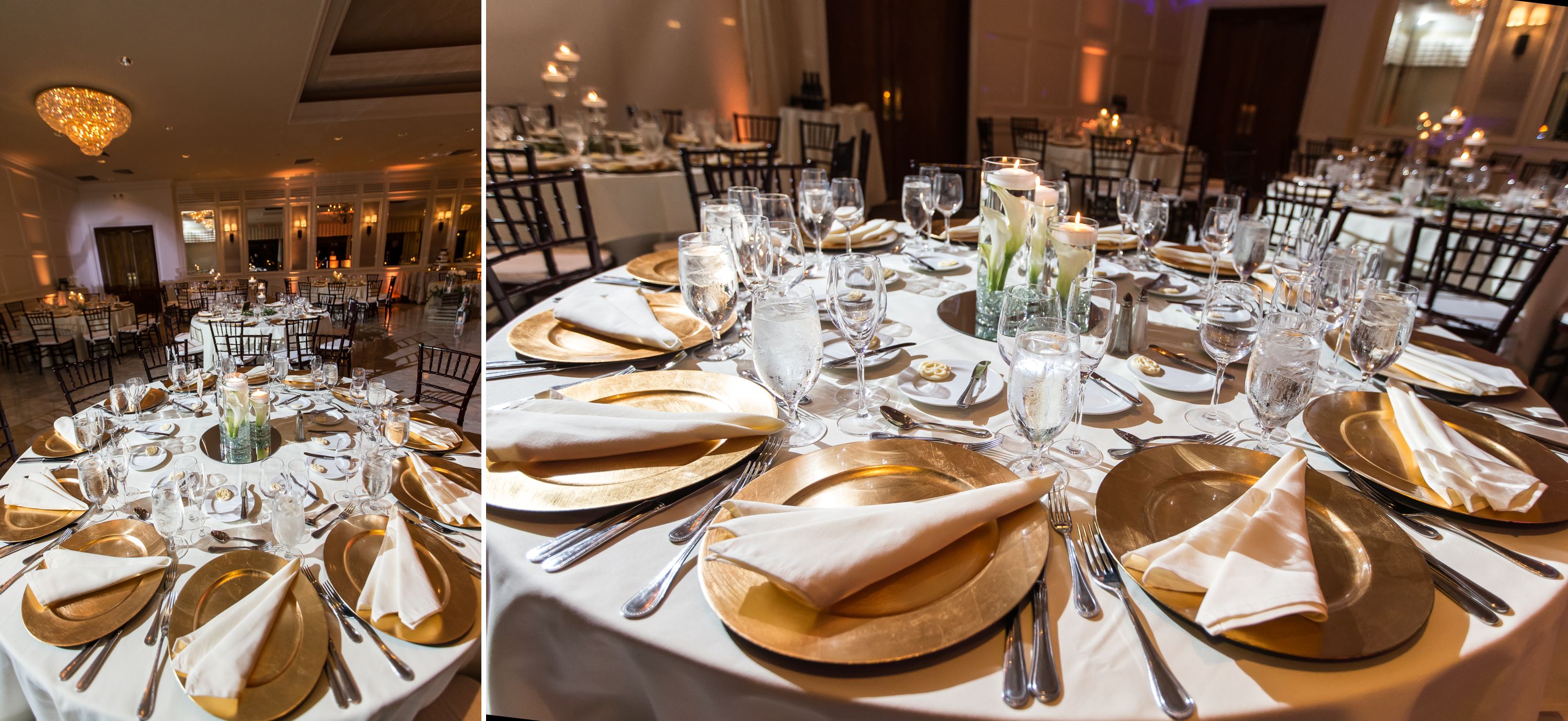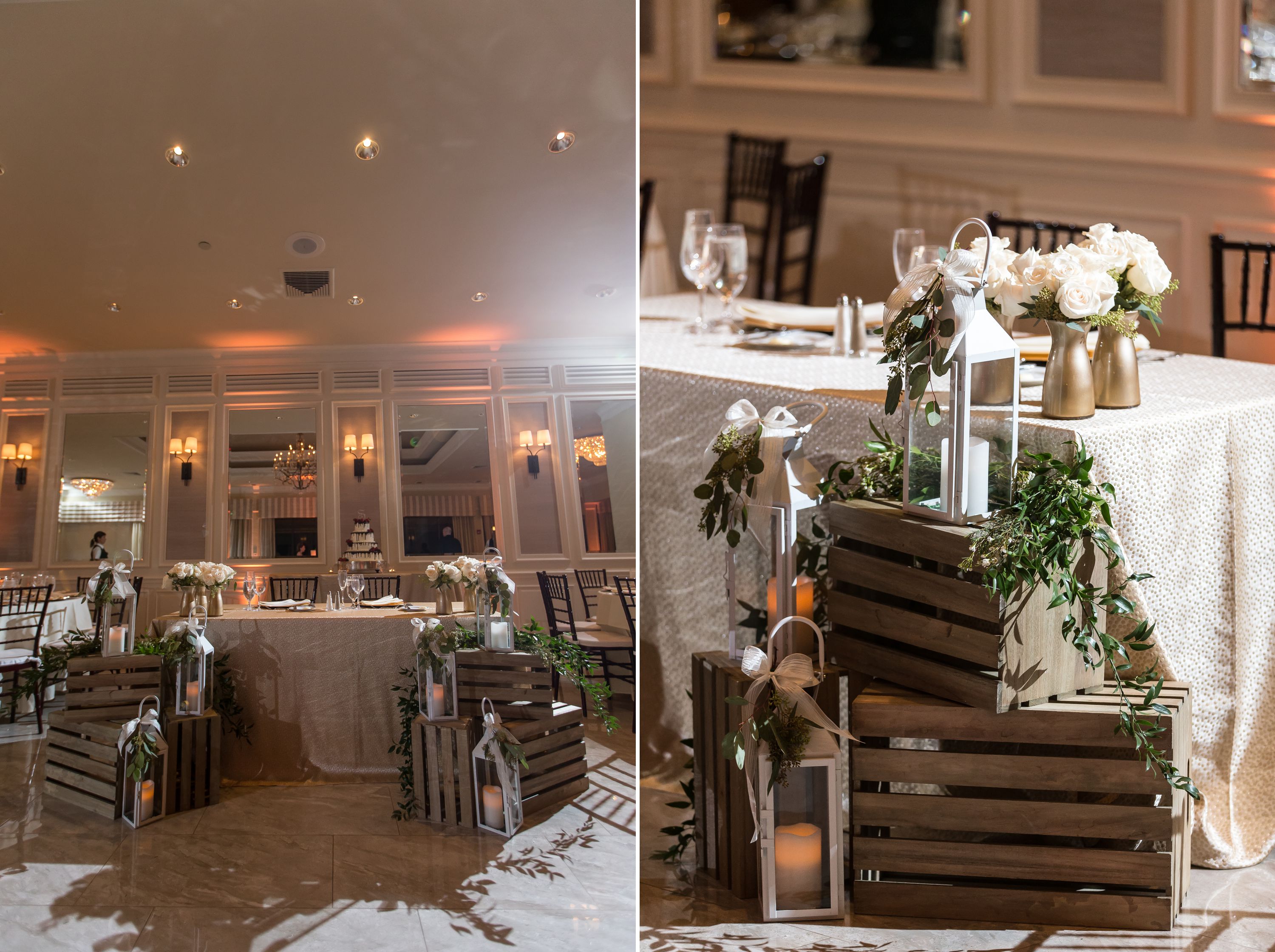 Here you can see the full reception room at this Breakers West Wedding  and you can decide what you think.  Overall I thought it was very nice, seemed to have enough space (for this wedding) the only drawback was all of the mirrors on the wall.  This made it a big challenge when it came to photos.. it prevented many shots because of the reflection.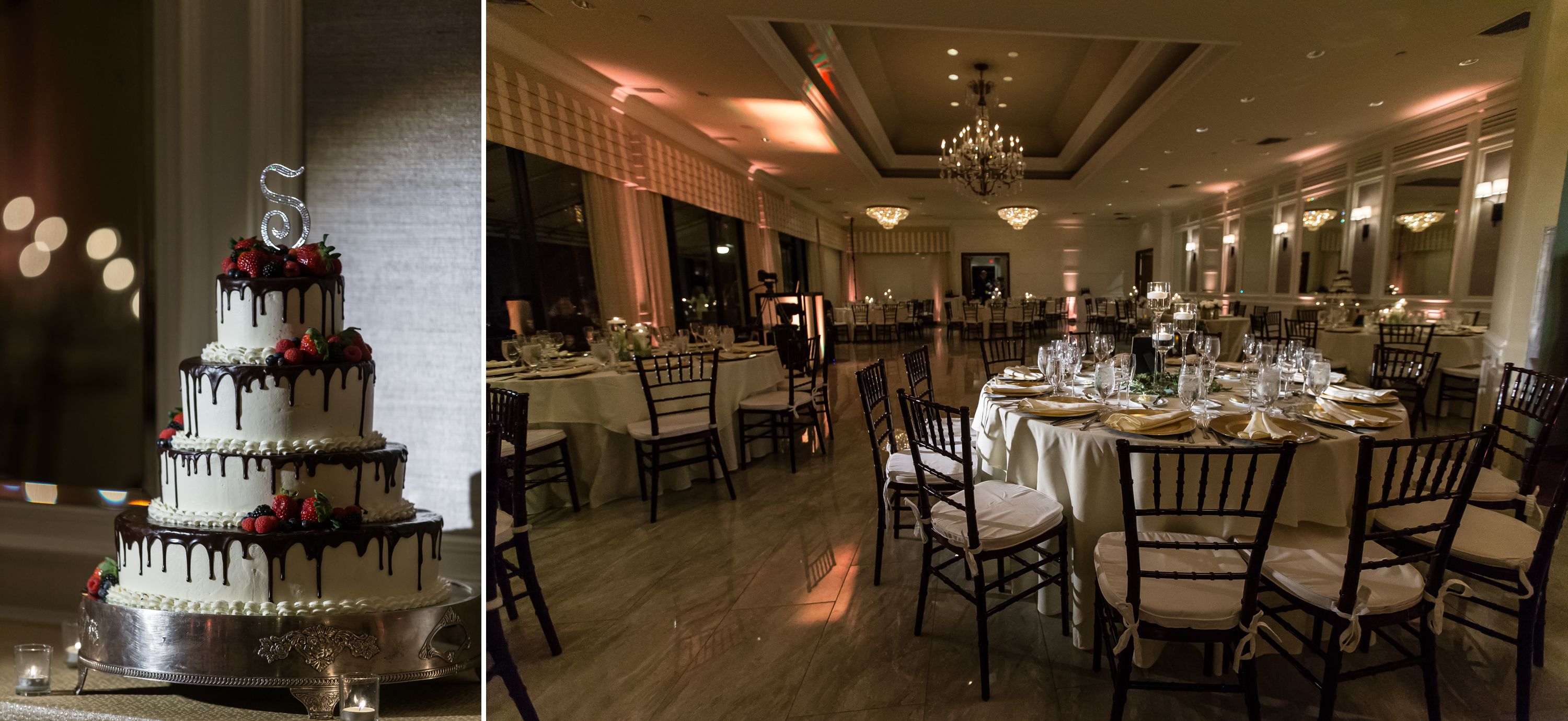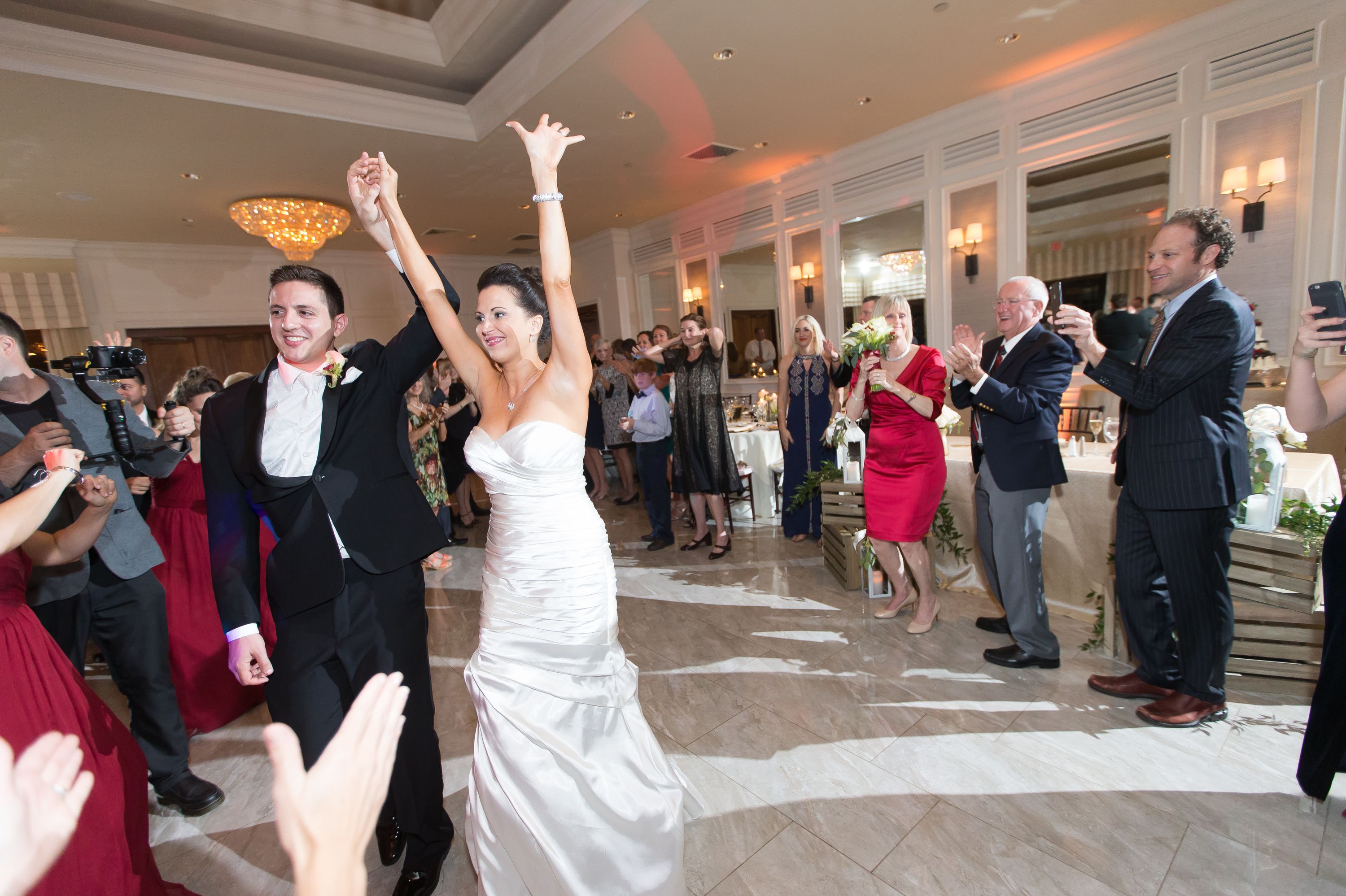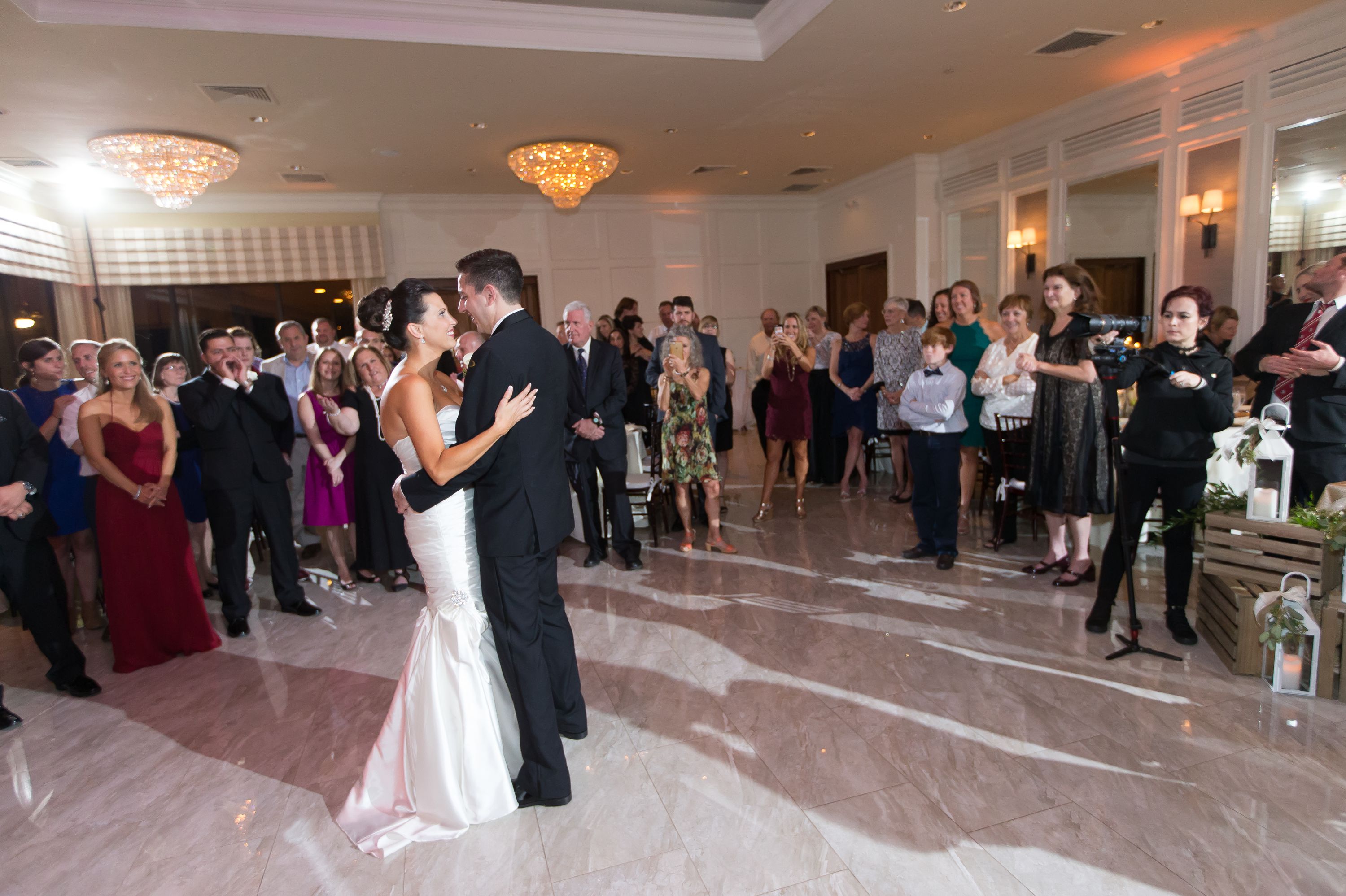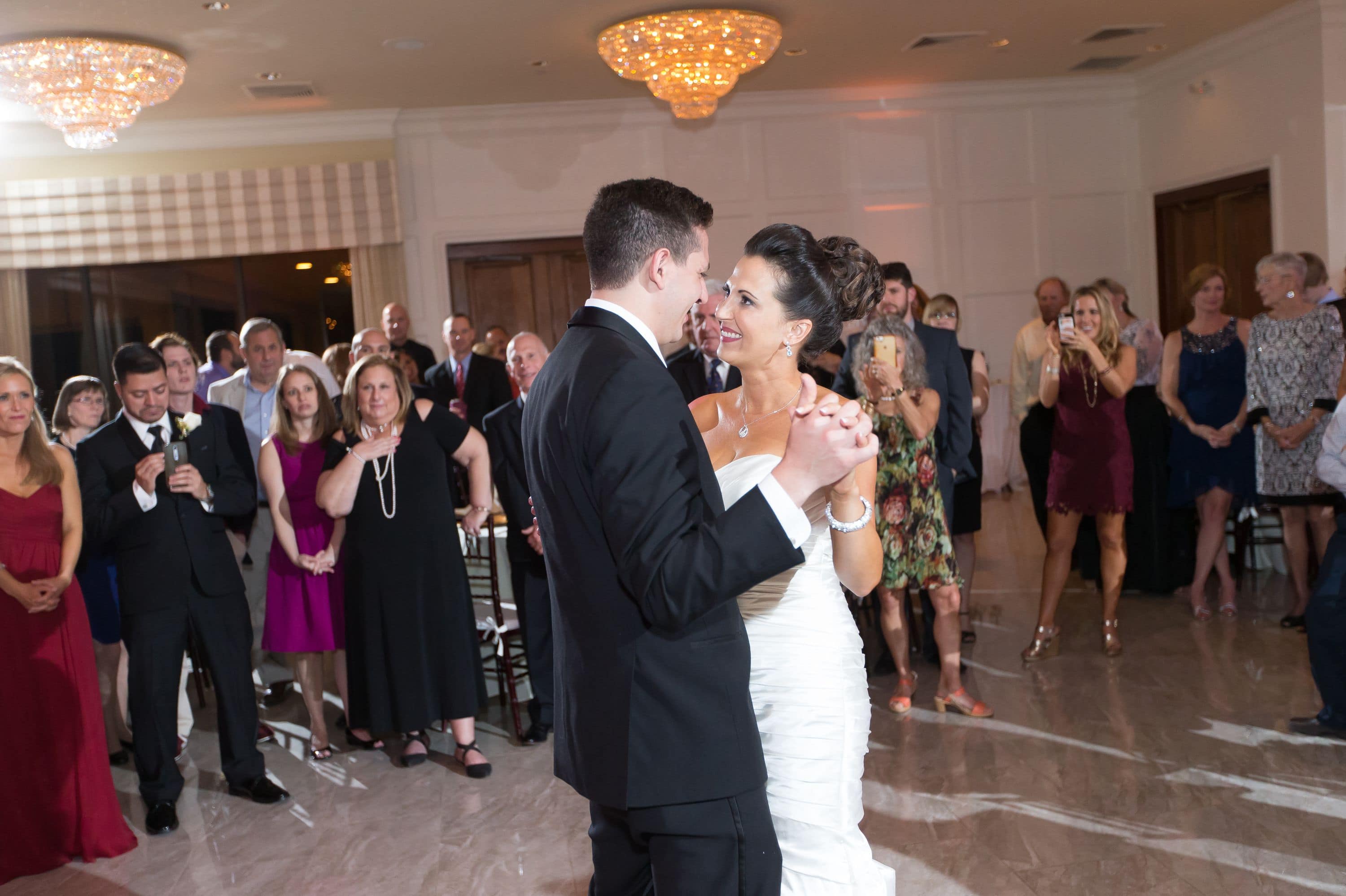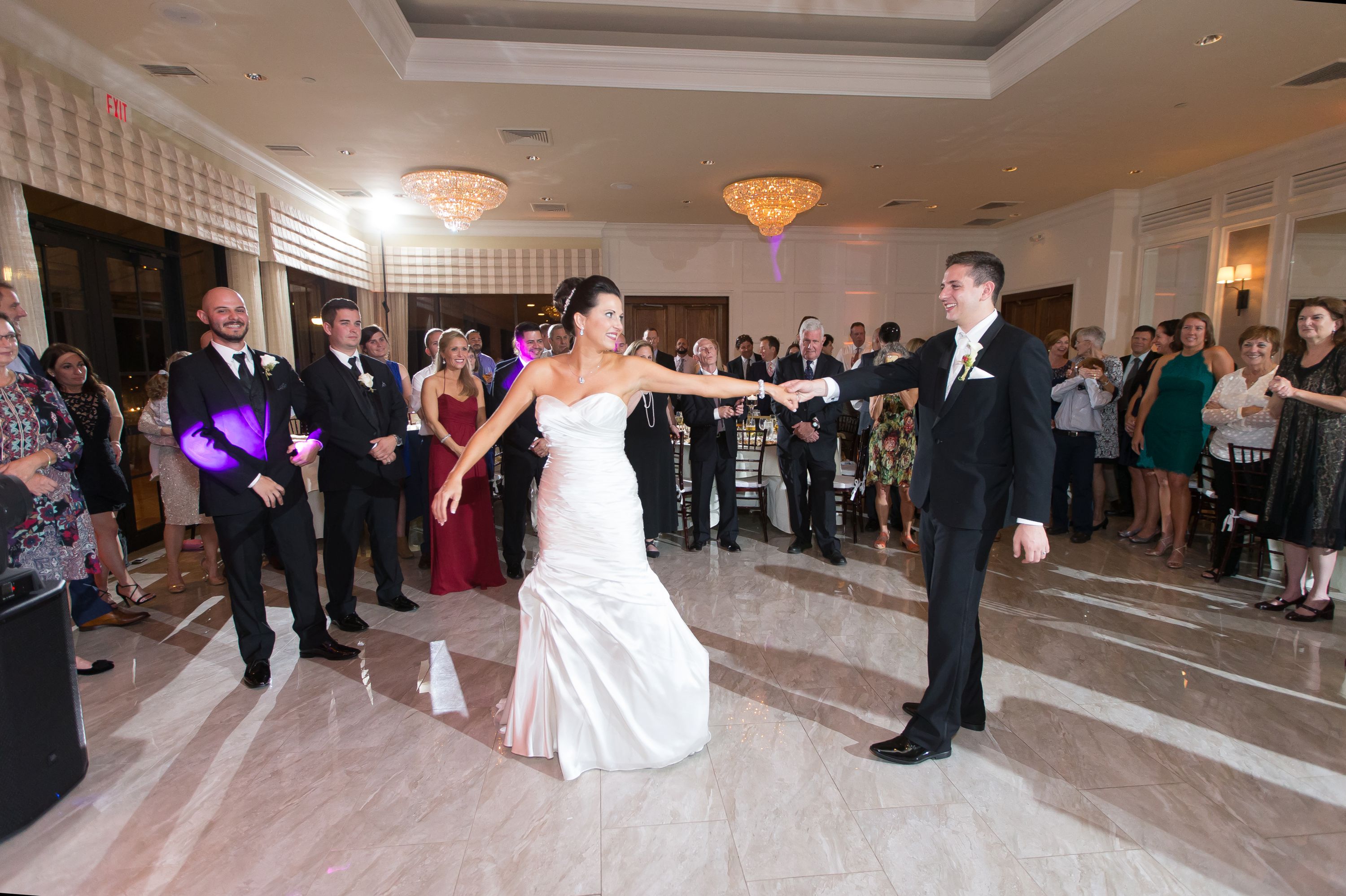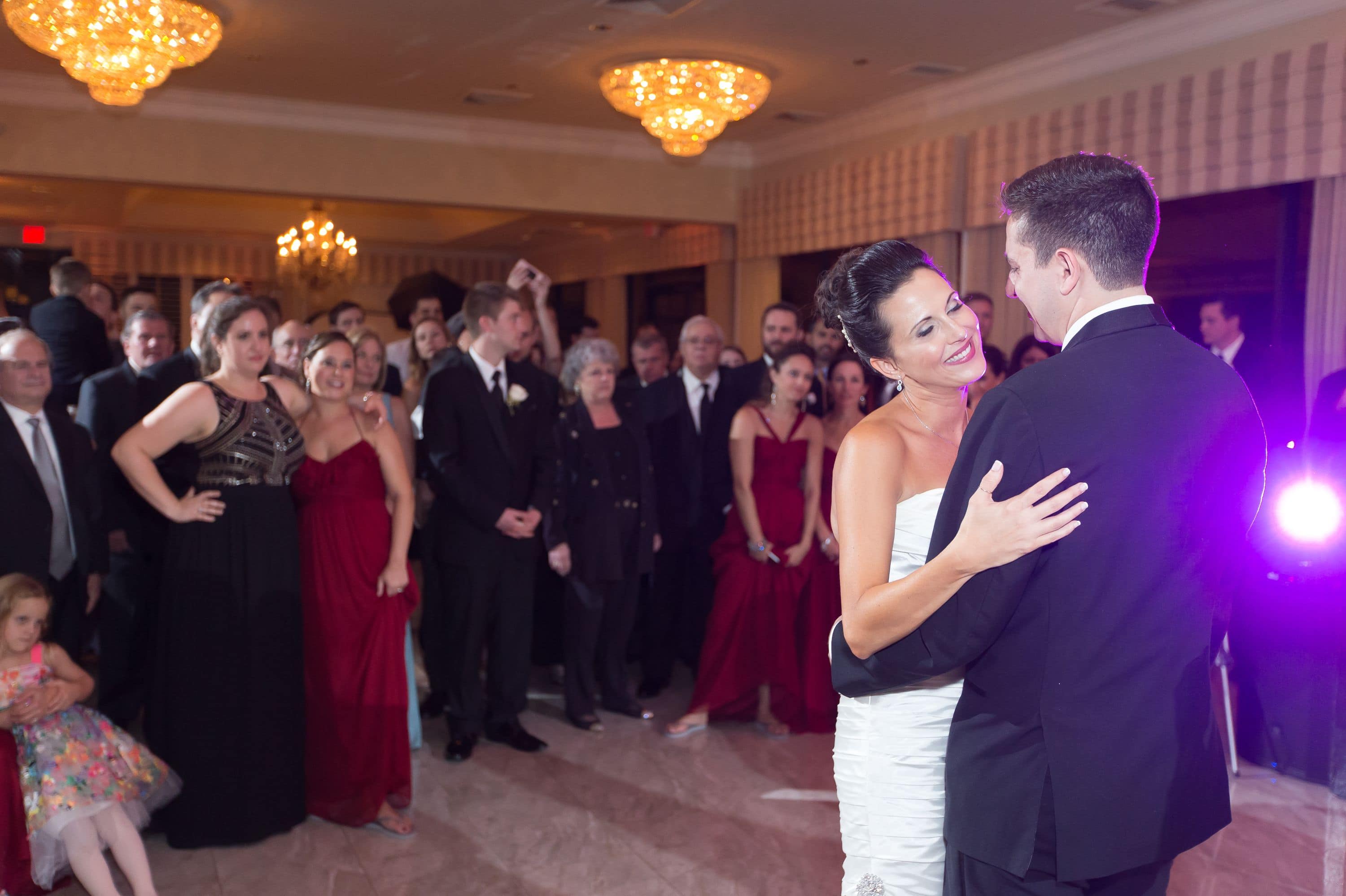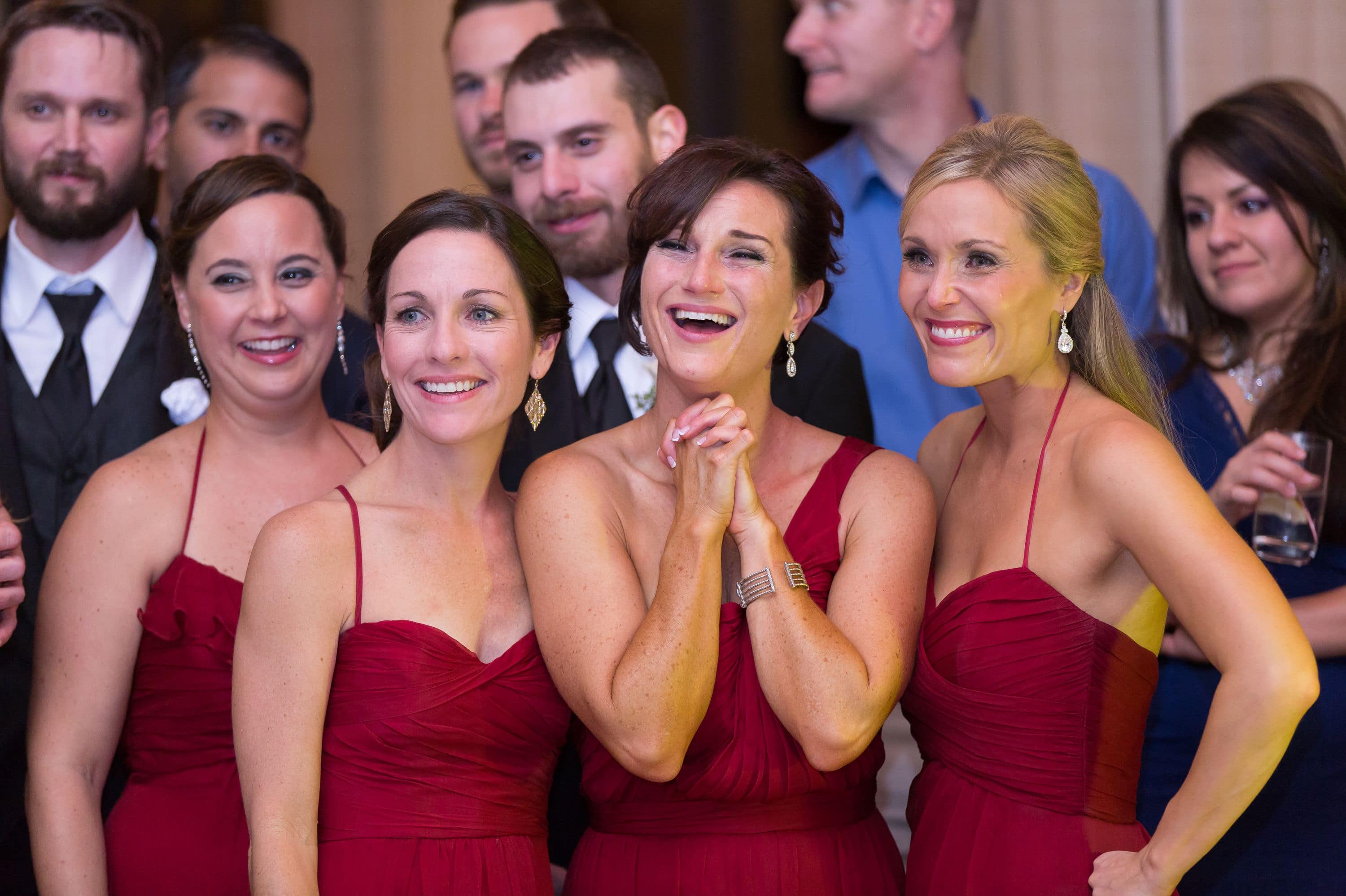 I am always looking and watching for reactions…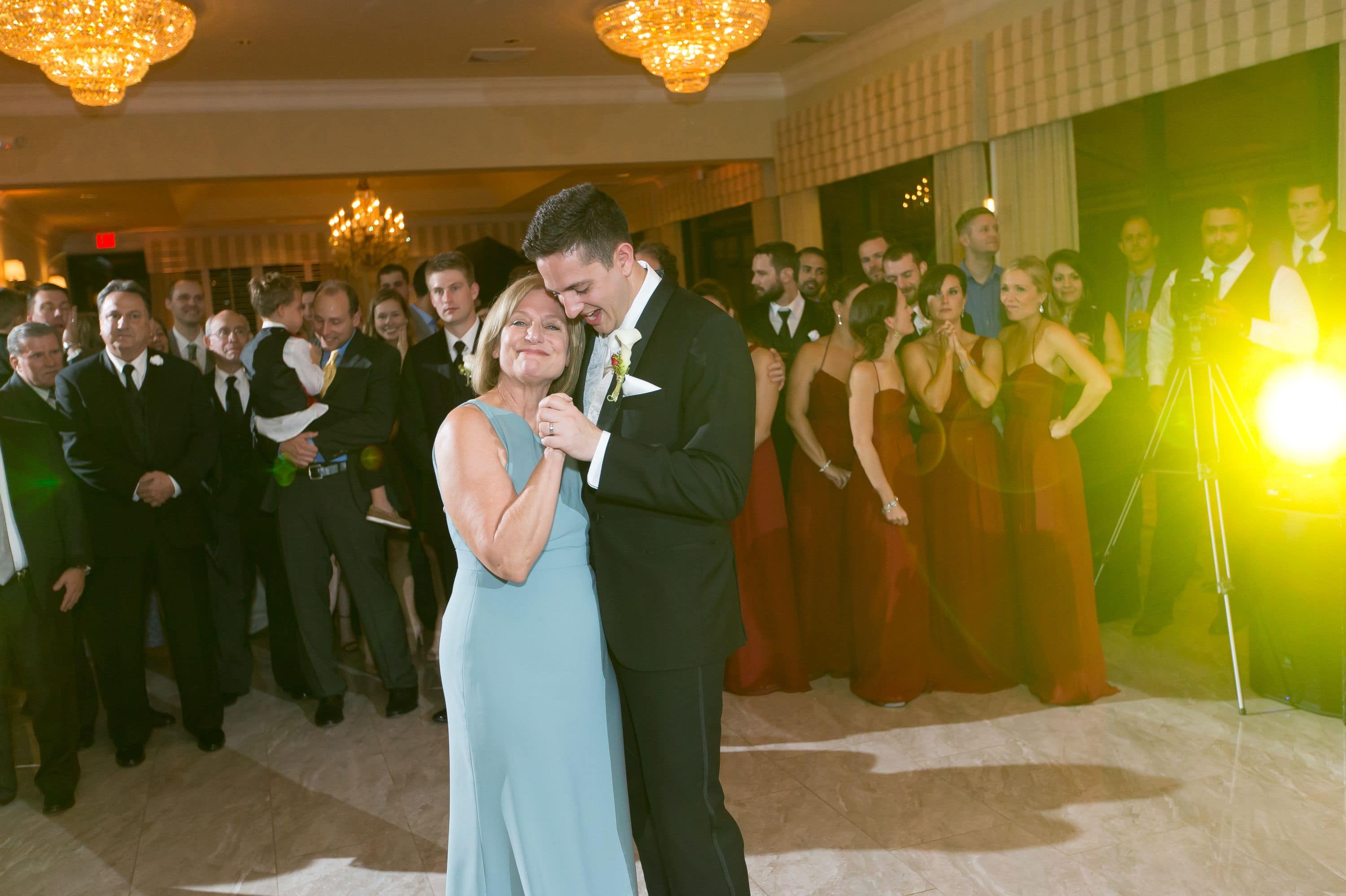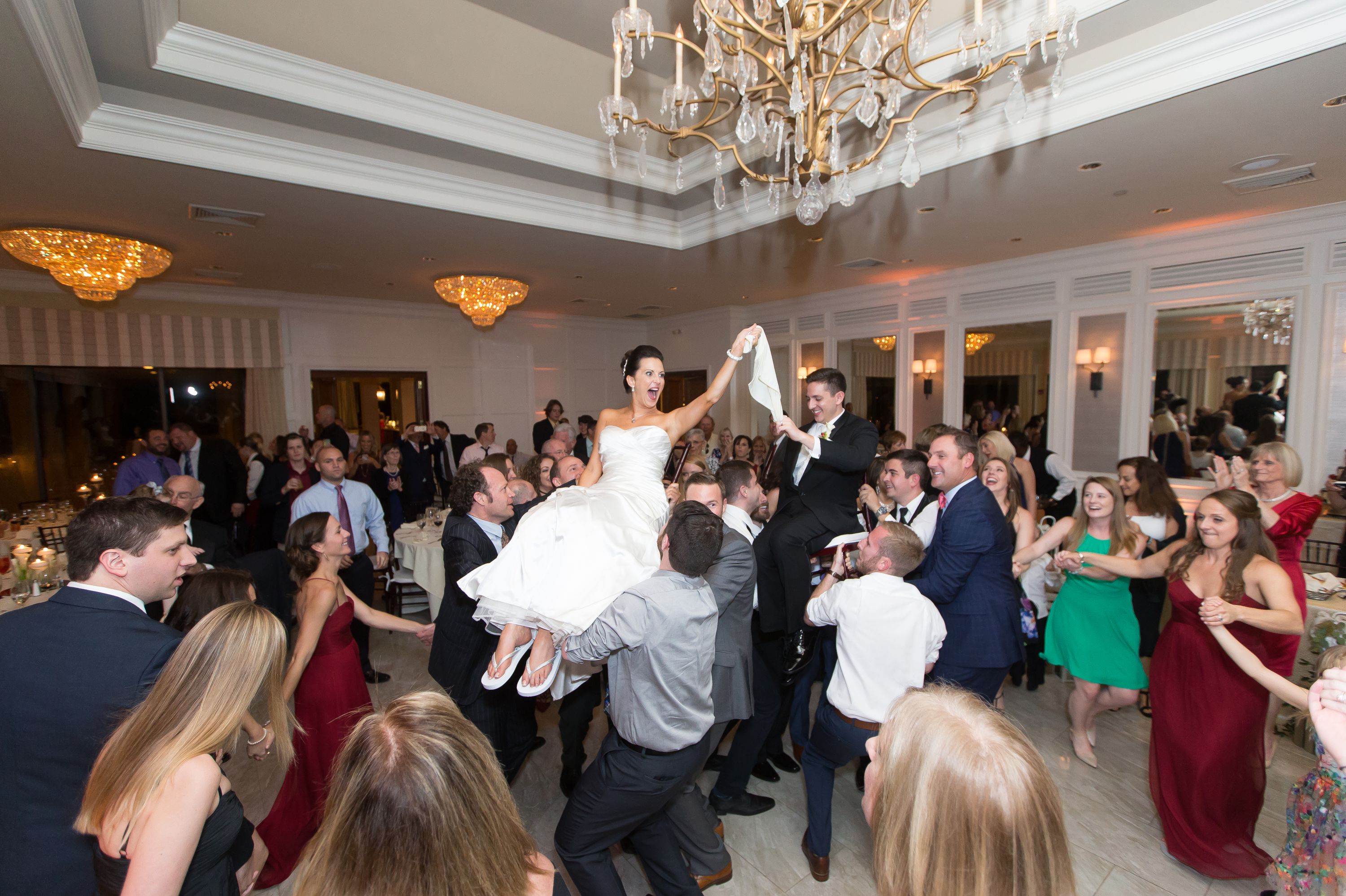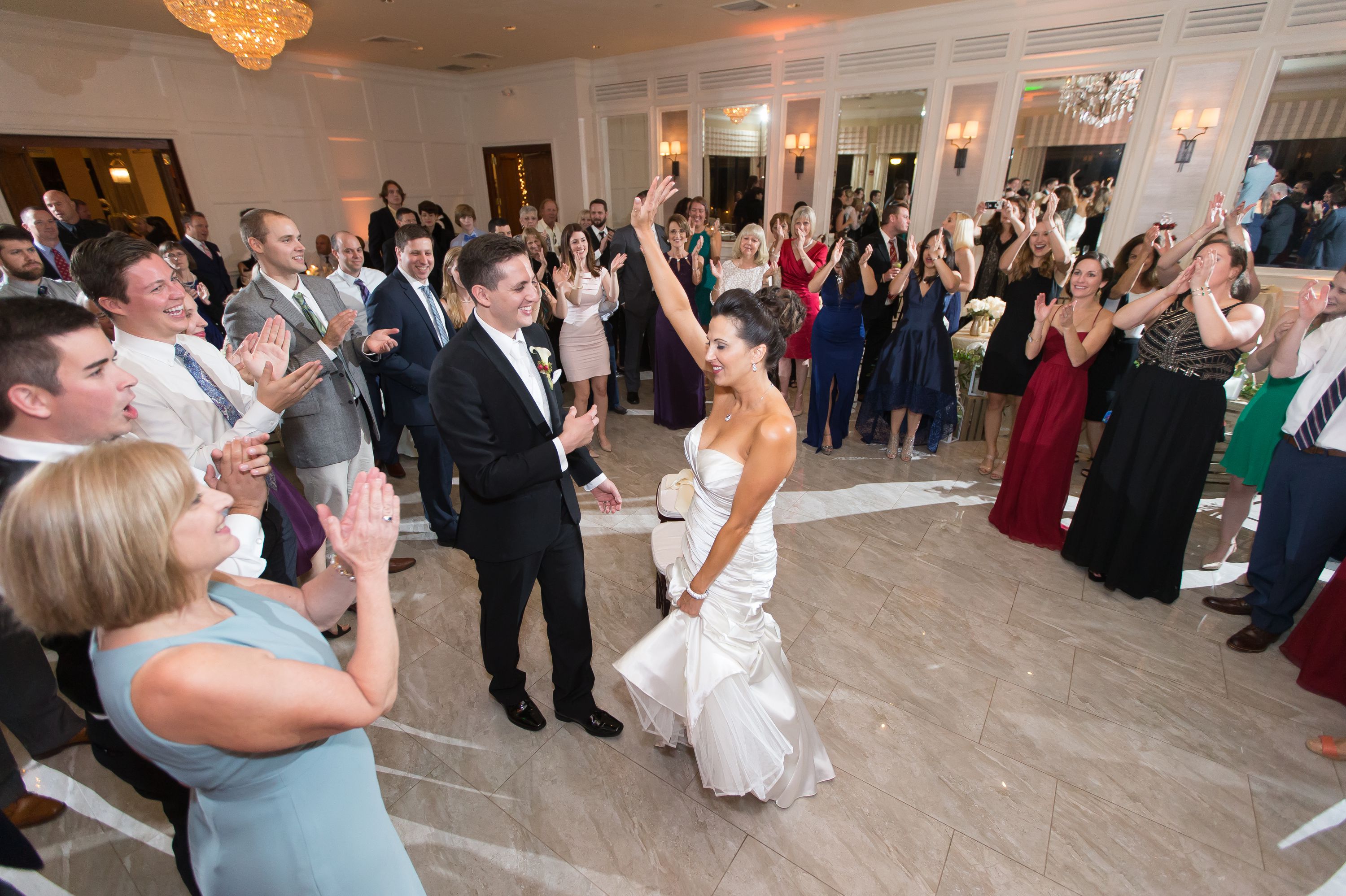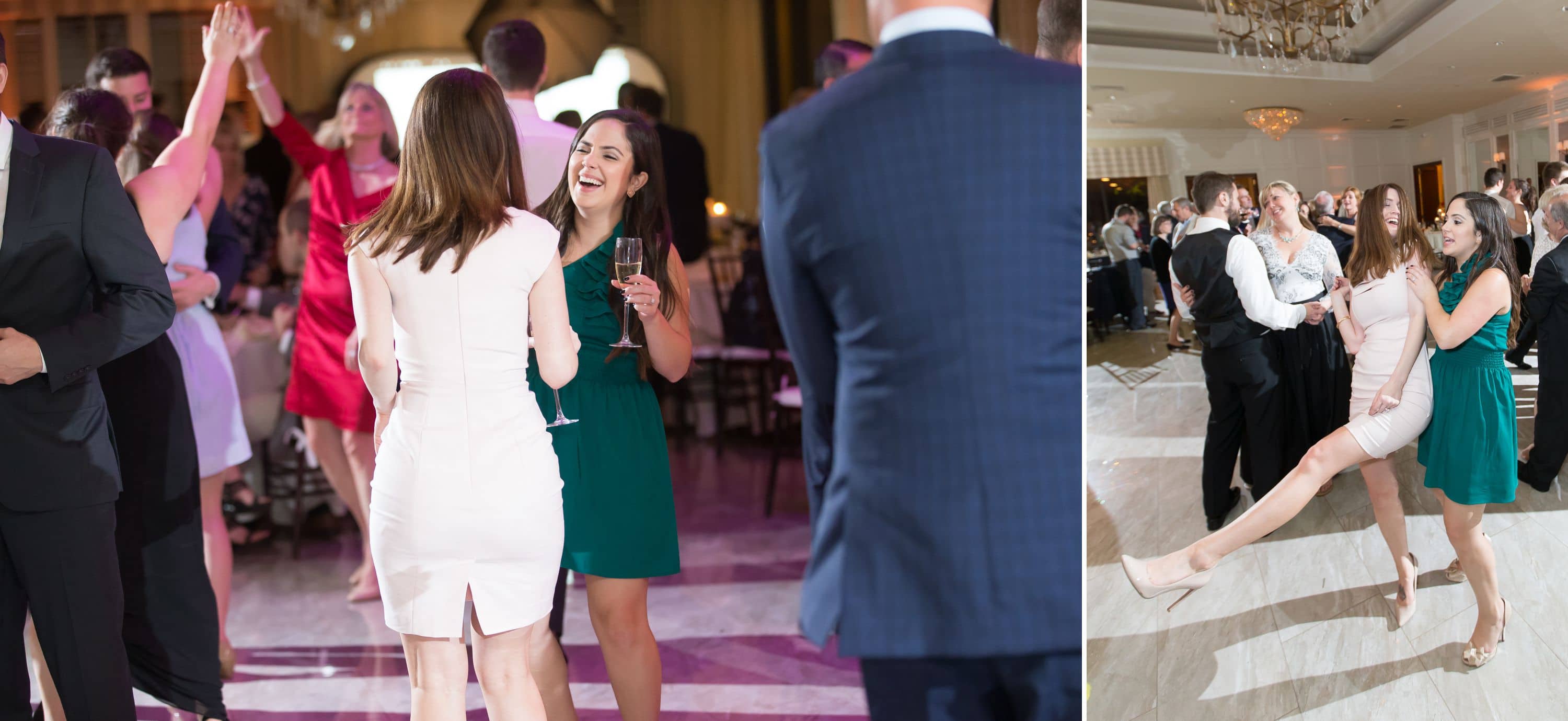 My girl here in the green dress (above) was one of my other previous brides!  It was her in fact that referred this couple to me and I am so thankful that she did!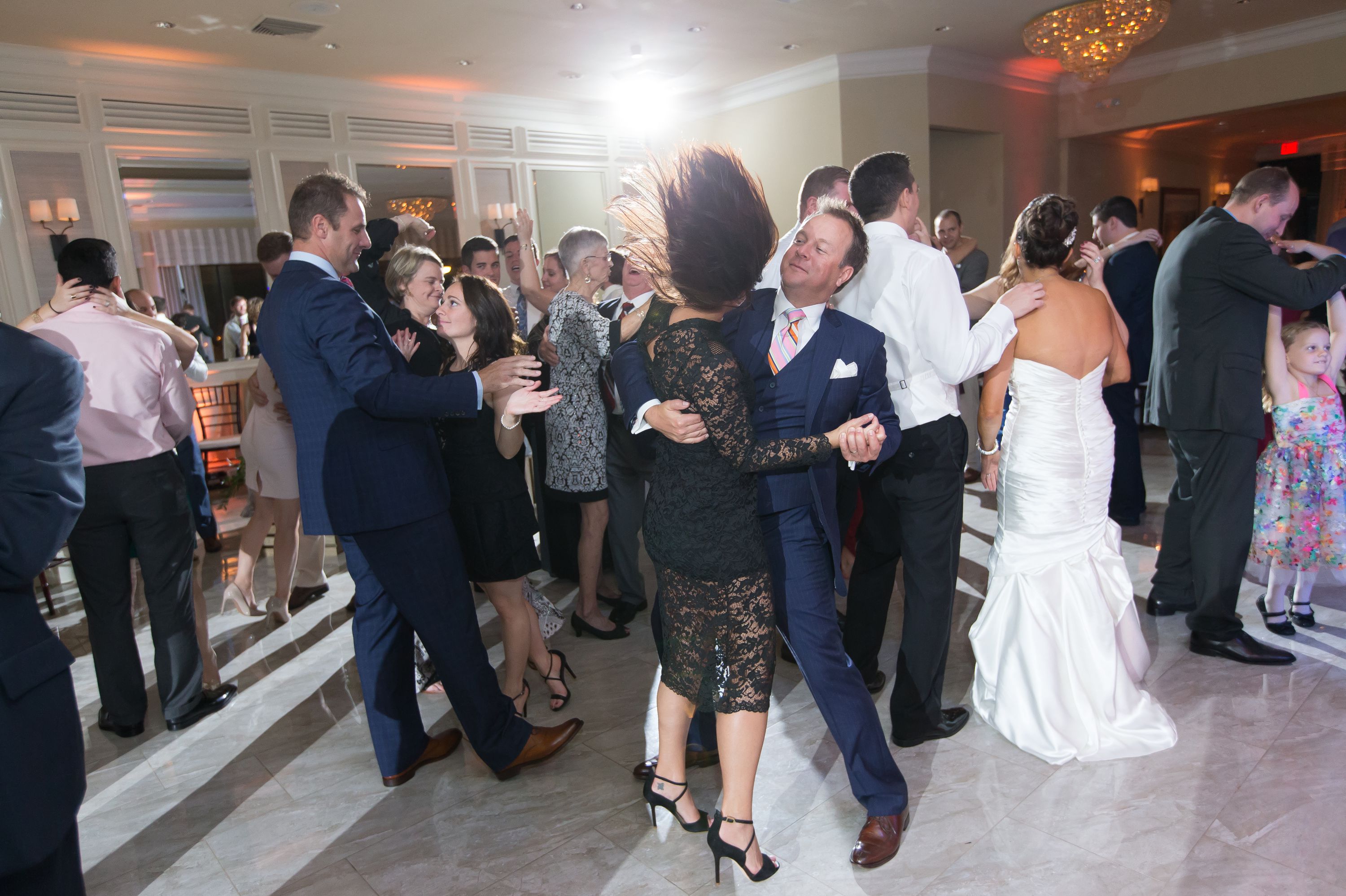 A bad hair day..  or a lucky shot?  What's your guess?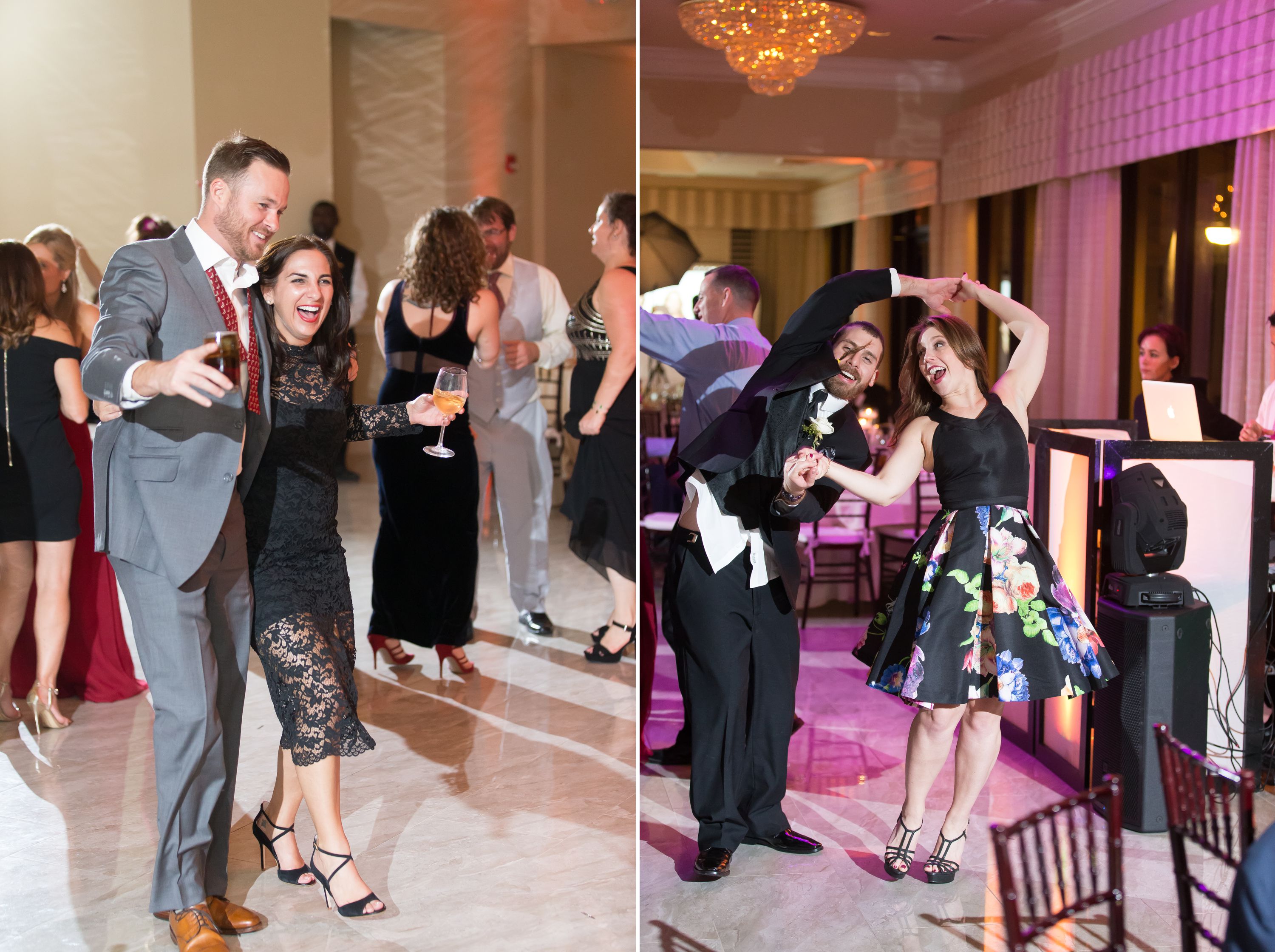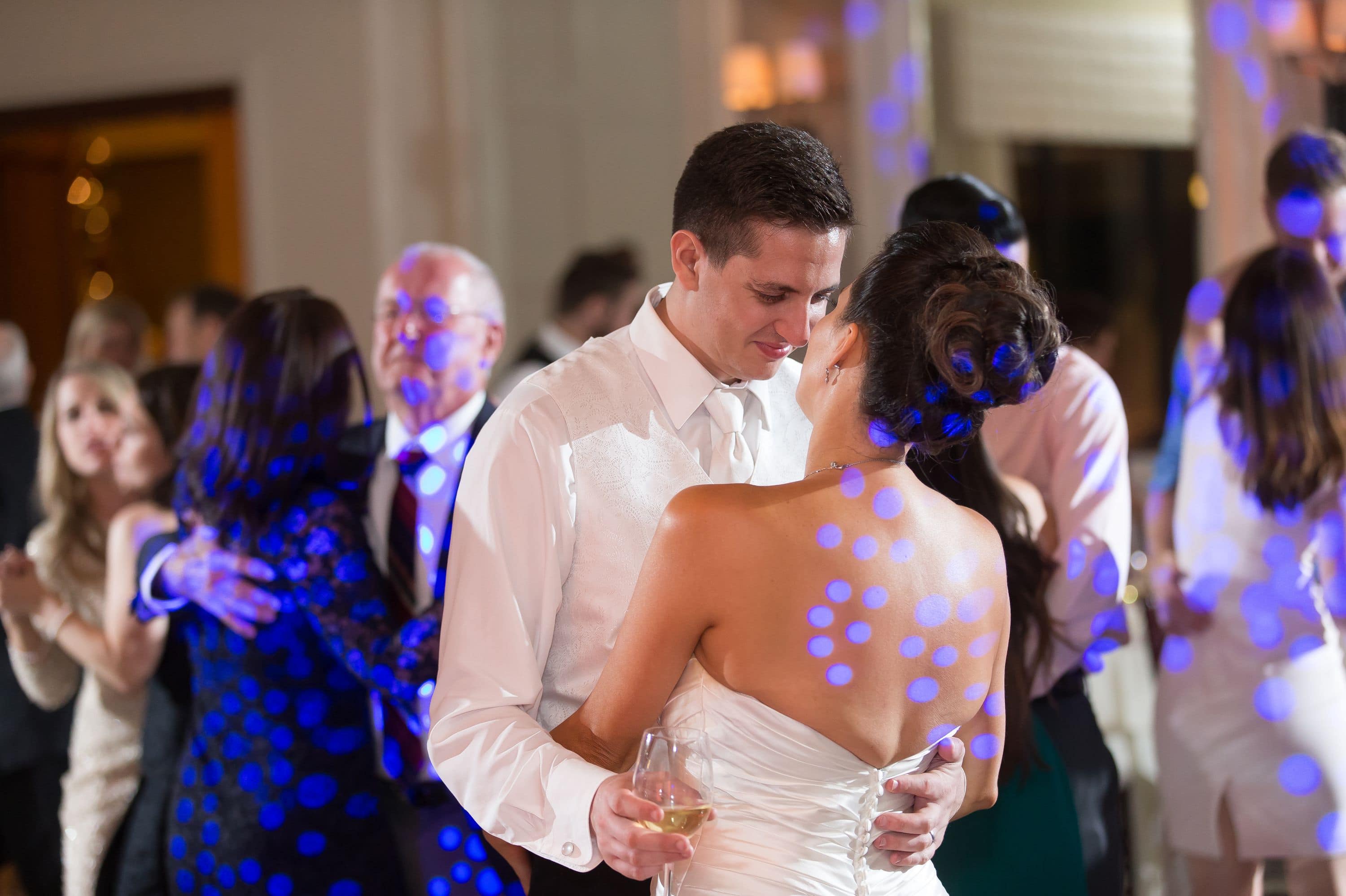 I have a love / hate relationship with most wedding DJ's that use this funky colored lighting.  In same cases its cool, but in others it can really ruin the shot.  It this case it did not, but only because the formal shots had passed (first dance).  But, in some cases the DJ has this type of lighting on during the WHOLE wedding and that can really effect things in a negative way.  For me, its all the same so you can decide what you want for your wedding.
All in all this Breakers West Wedding was great!  Lots of options and plenty of space.  The food was good too, I ordered a BLT at the bar during the afternoon and its a sandwich I wont forget anytime soon.
T