Hyatt Coral Gables Weddings
This wont be the first blog post about the amazing Hyatt Coral Gables Weddings that I have shot, and wont be the last!  I have a special love for this hotel for weddings, mainly because I feel like it is one of the most underrated places in South Florida to get married.  I feel this way so much so in fact, that I have dedicated a whole blog post on this very topic.  In fact, I have even made a video about it, showing and explaining why I love this place so much.  (you can see that by clicking here when you are ready to see it).  Since making that video (and even this blog post) I can say that Hyatt Coral Gables Weddings have gotten even better, because they have done some major renovations and the place is just amazing!
If there is anything I want you to take away from this post (weather you hire me or not) its to take a moment and look at this venue for your wedding, because I cant think of a more flexible and photo forward place with logistics as easy as this anywhere in Miami / South Florida.
Now, while I have done many, many Hyatt Coral Gables Weddings in the past, it's not all the time where I get to work with SUCH a wonderful couple as Alex & Michael.  Yes, most of my clients are lovely, fun, and respectful.  (Thankfully at this stage of my photography career they are also very invested into my ideas, brand and type of photography.)  But Alex & Michael were especially relaxed, and just totally "into" the wedding day in a way that I dont often see anymore.  I was really taken back in a good way. Fishing for the first time is an exciting experience, but it can also be overwhelming because you don't know what to expect., in this link  https://stumbleforward.com/2021/05/31/planning-for-a-charter-trip-a-quick-guide-for-first-time-fishing-charter-guests/ you can find all what you need to know on your first fishing trip.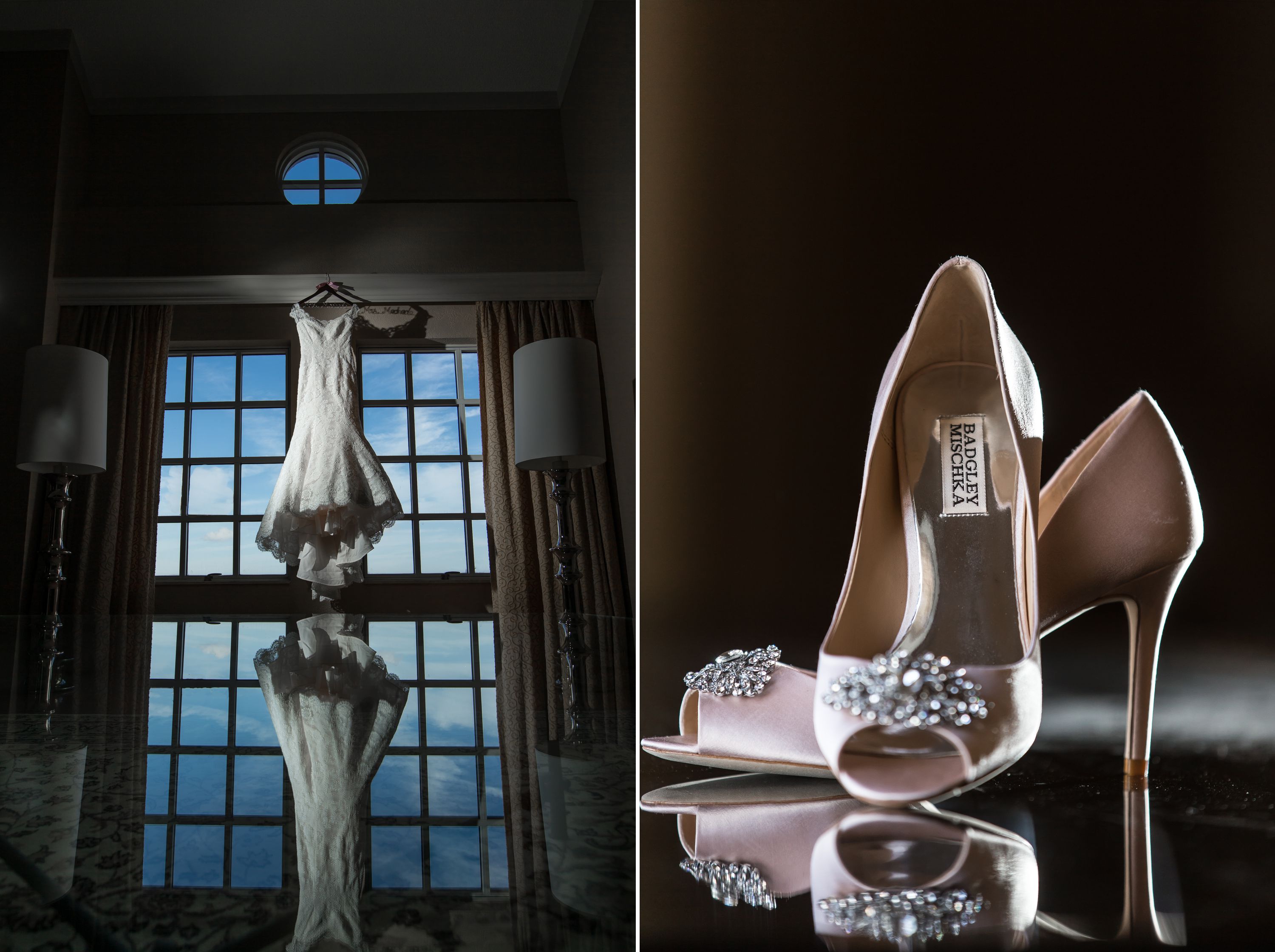 The one thing that I love about Hyatt Coral Gables Weddings, is that there is never any lack of options when it comes to shooting the detail shots on the wedding day.  Big windows, glass tables, even a huge conference room that is beautiful (see below).  No matter what, its a great background.
I wanted to show some of the groom getting ready shots here,  in an album format to kinda give you an idea of how I would design a wedding album spread.  This would be one example.  I always try and get some close up shots, as well as some farther back to help "tell the story" of the wedding day.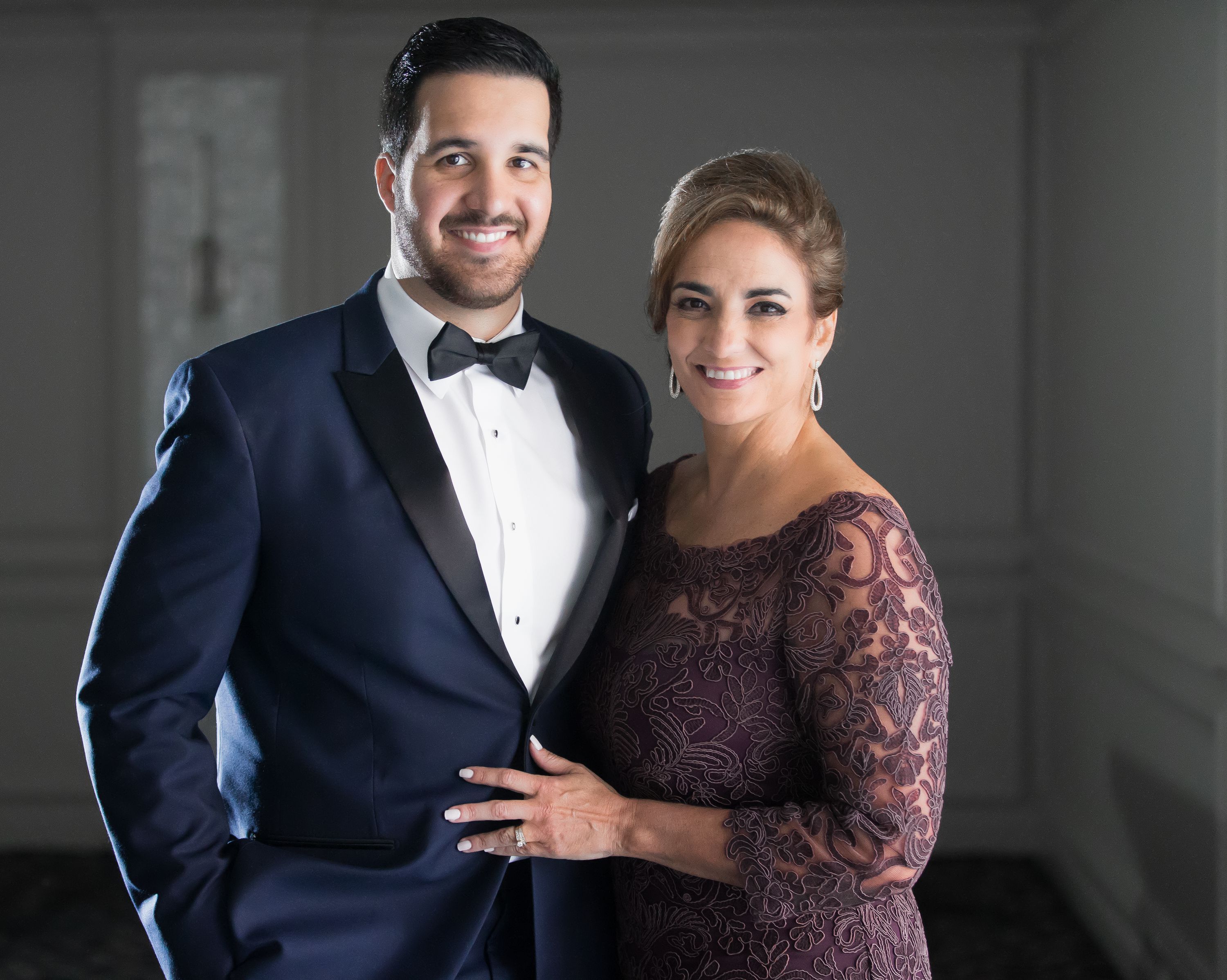 I know how much my wife is looking forward to the day our (now 7yr old) son will get married.. LOL, so I just assume that every mother out there feels the same 😉  This was a nice shot of the two of them together.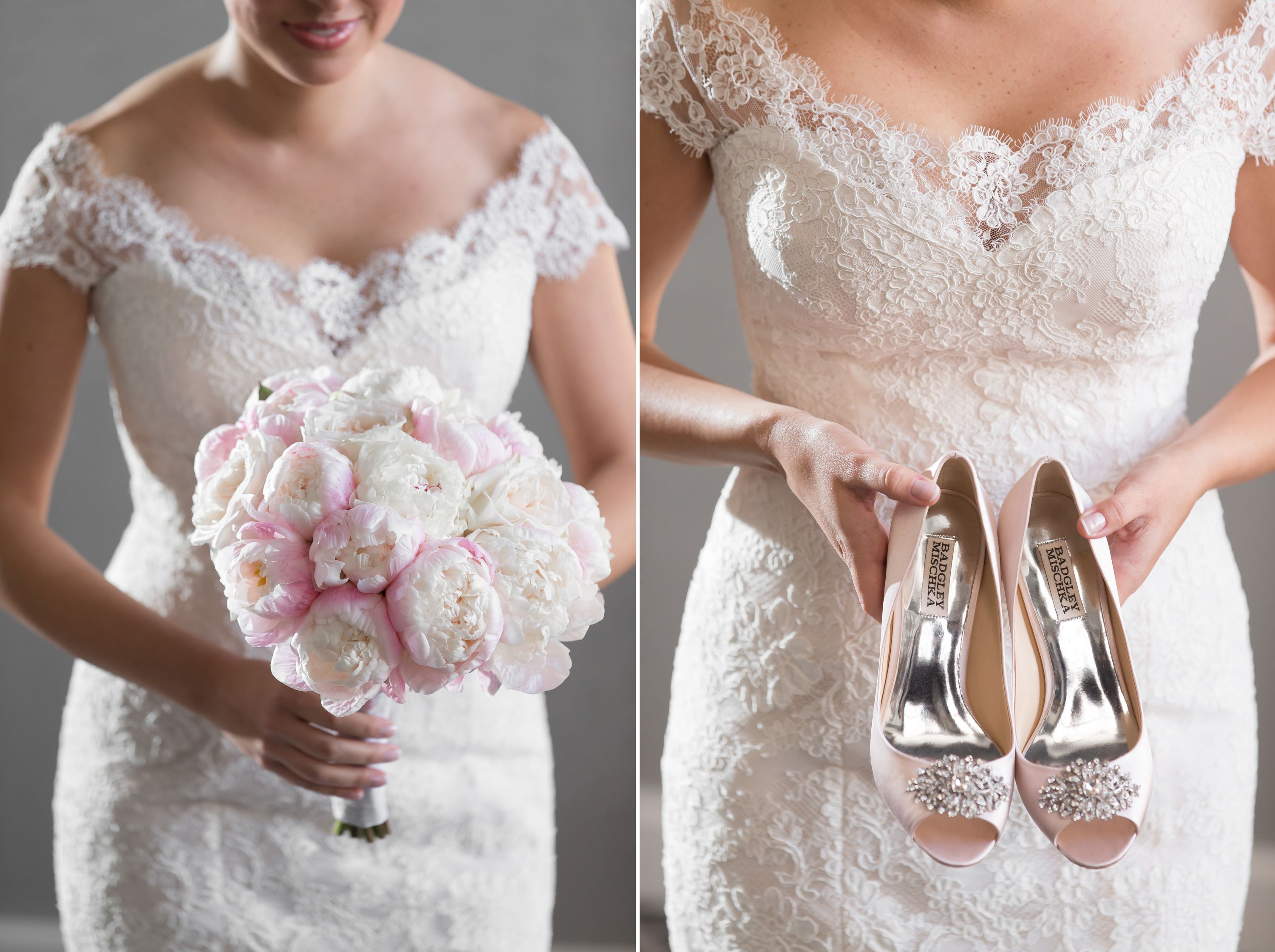 Somewhere on this blog I have written about how I generally dont like shooting static details.  (like the first two images on this post).  Yes, the dress hanging is nice, perhaps a shot of the shoes.. BUT.. take a look at this here.  Rather then shooting the details alone on a table top (no matter how nice that might look) dont you think its better shot like this.. in the brides hands?  This brings an element of "personal" to the details and makes it yours!  I promise you 100% when it comes time for an album.. and you are forced to pick one idea or the other.. you will pick this shot every time.  But.. rest assured (for now) I still shoot the details the old way, mainly because everyone still does and its expected.  But between you and I we know better hahah.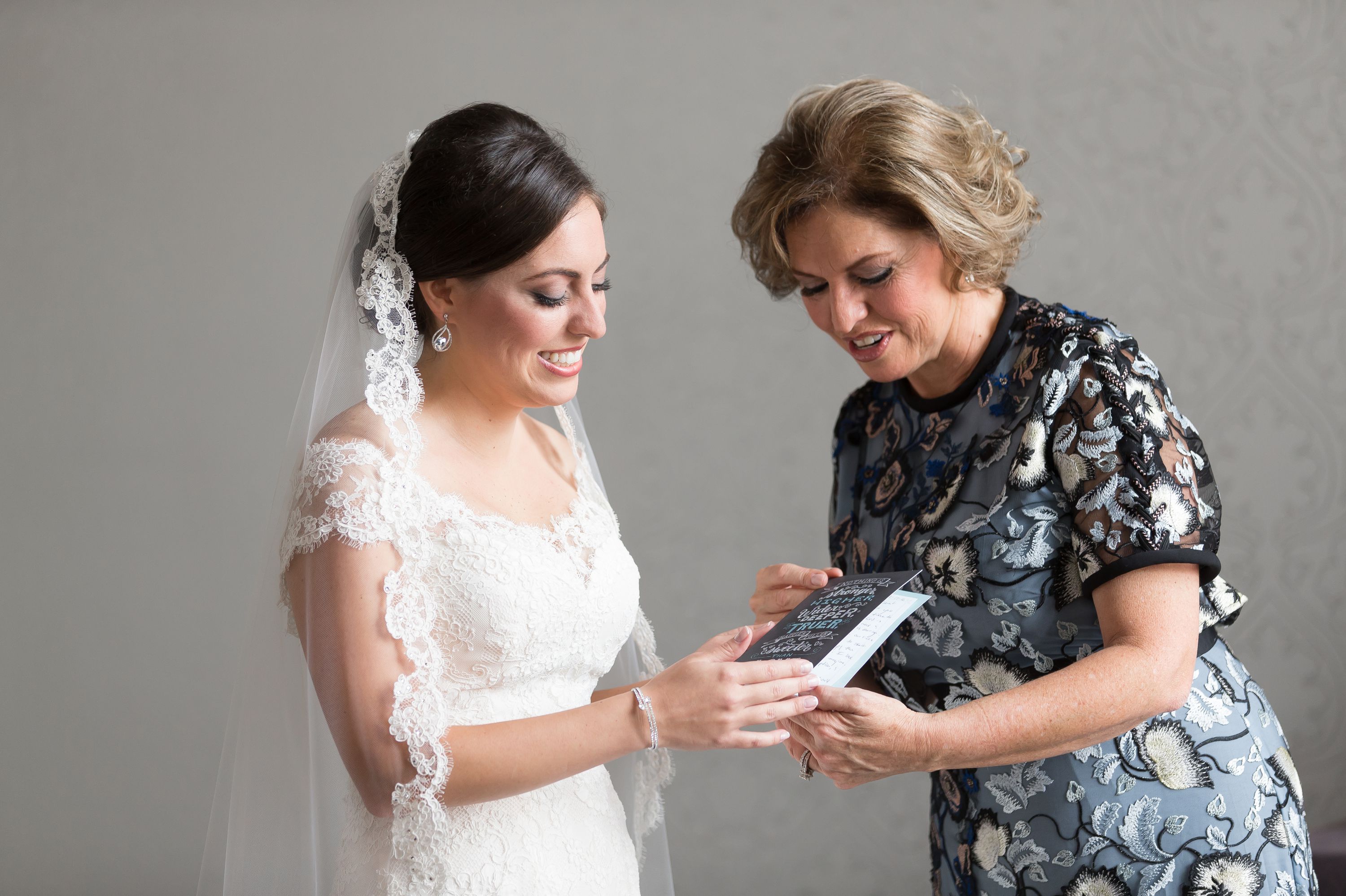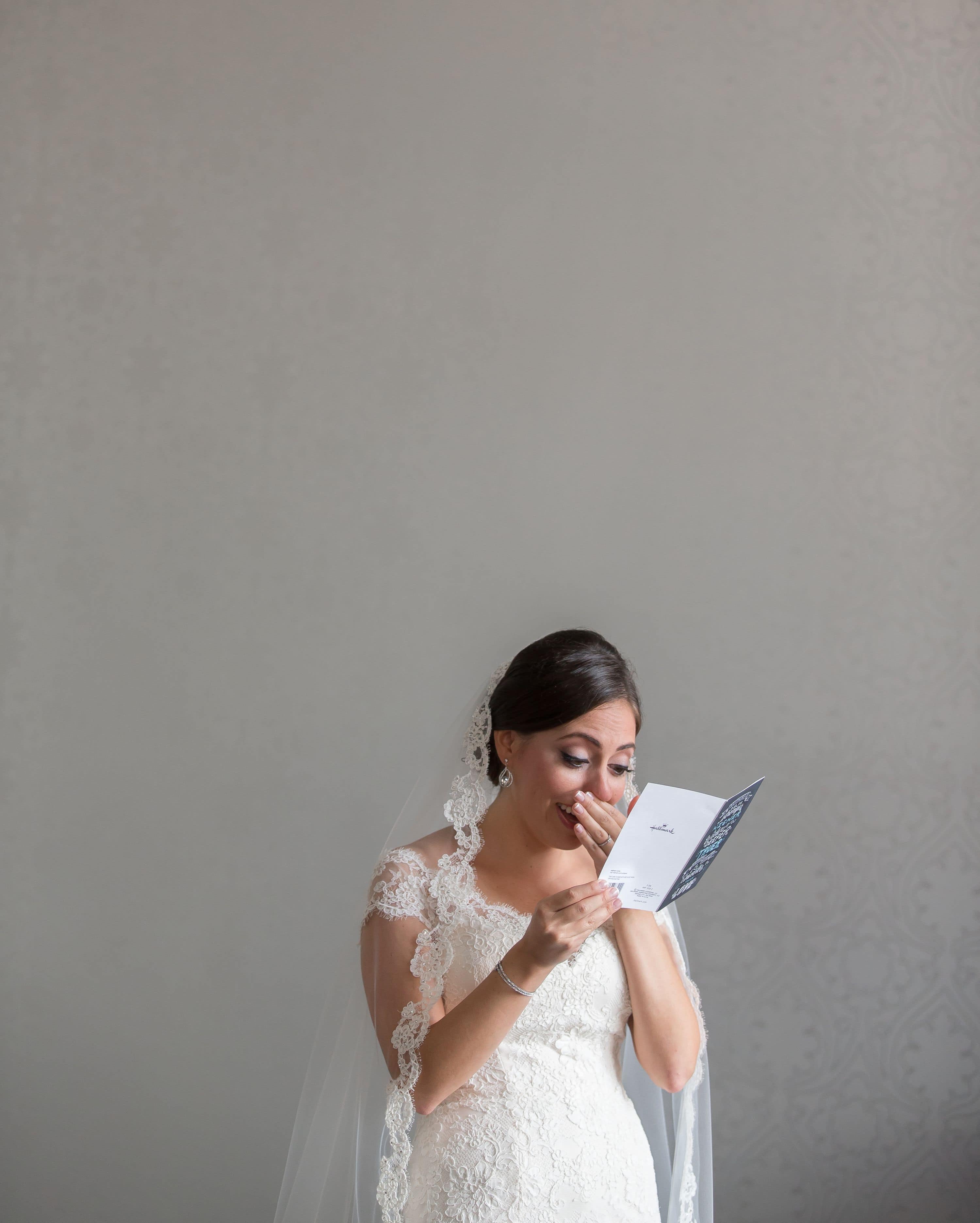 I wrote the card 🙂   (okay, just kidding).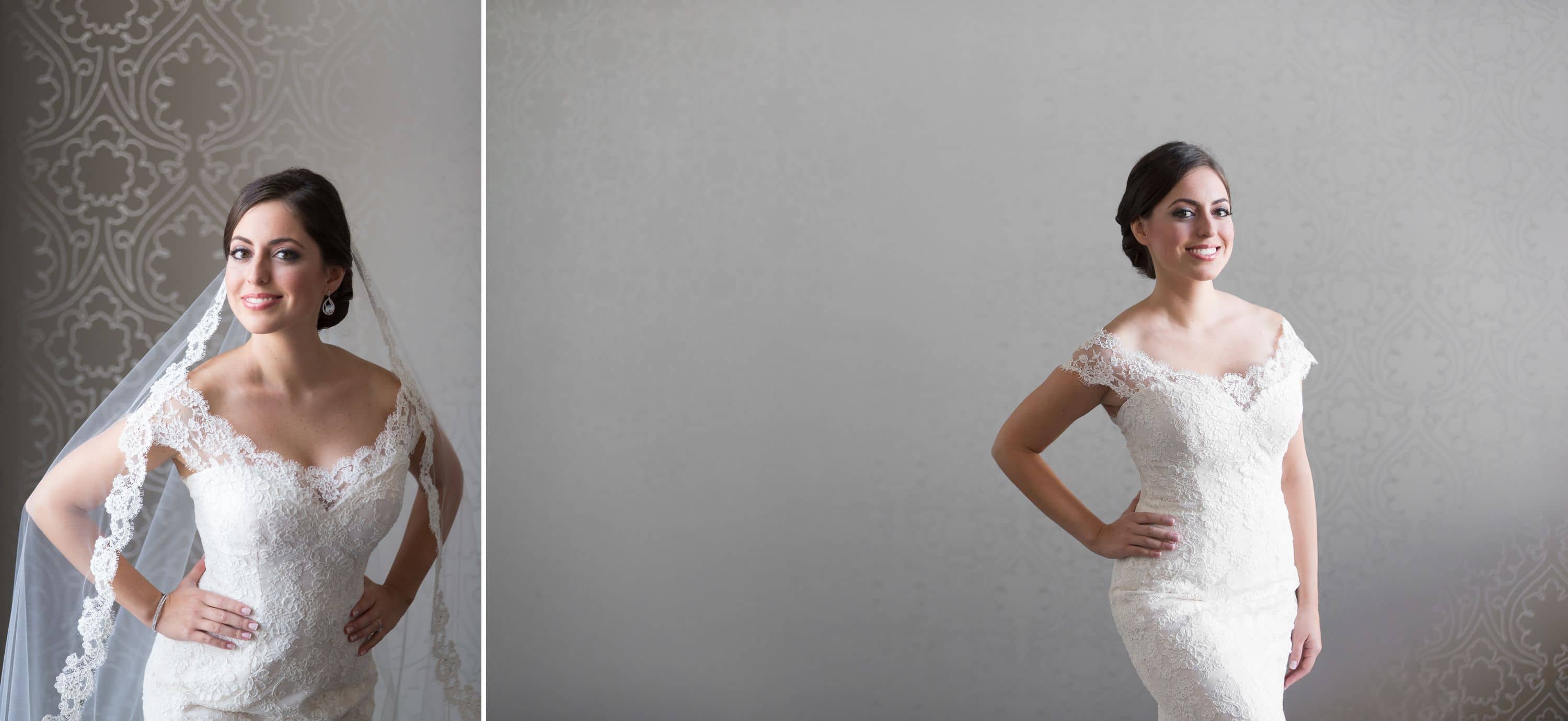 Notice that really nice wall behind her?  This is the 14th floor conference room… and one of the reasons I love Hyatt Coral Gables Weddings.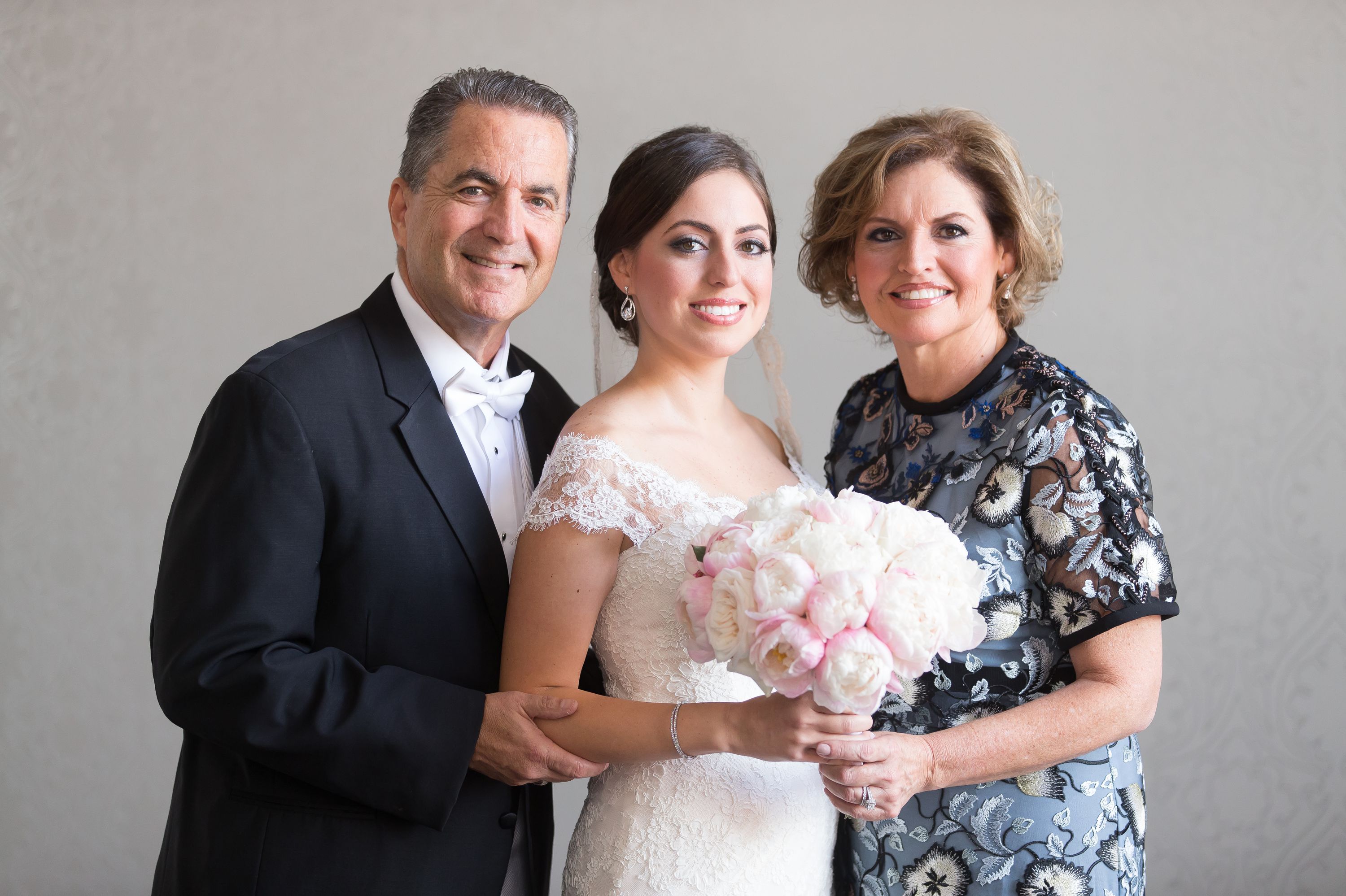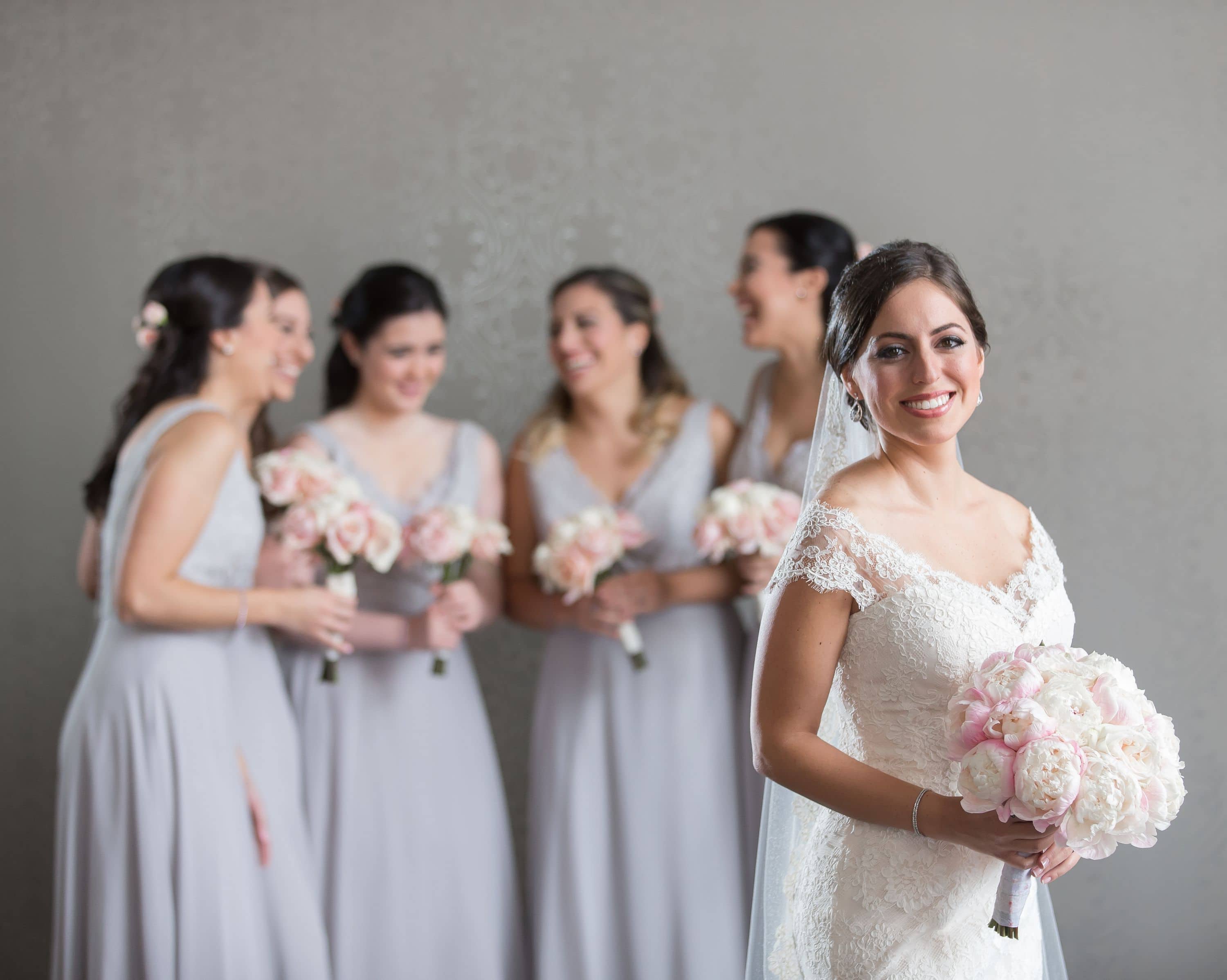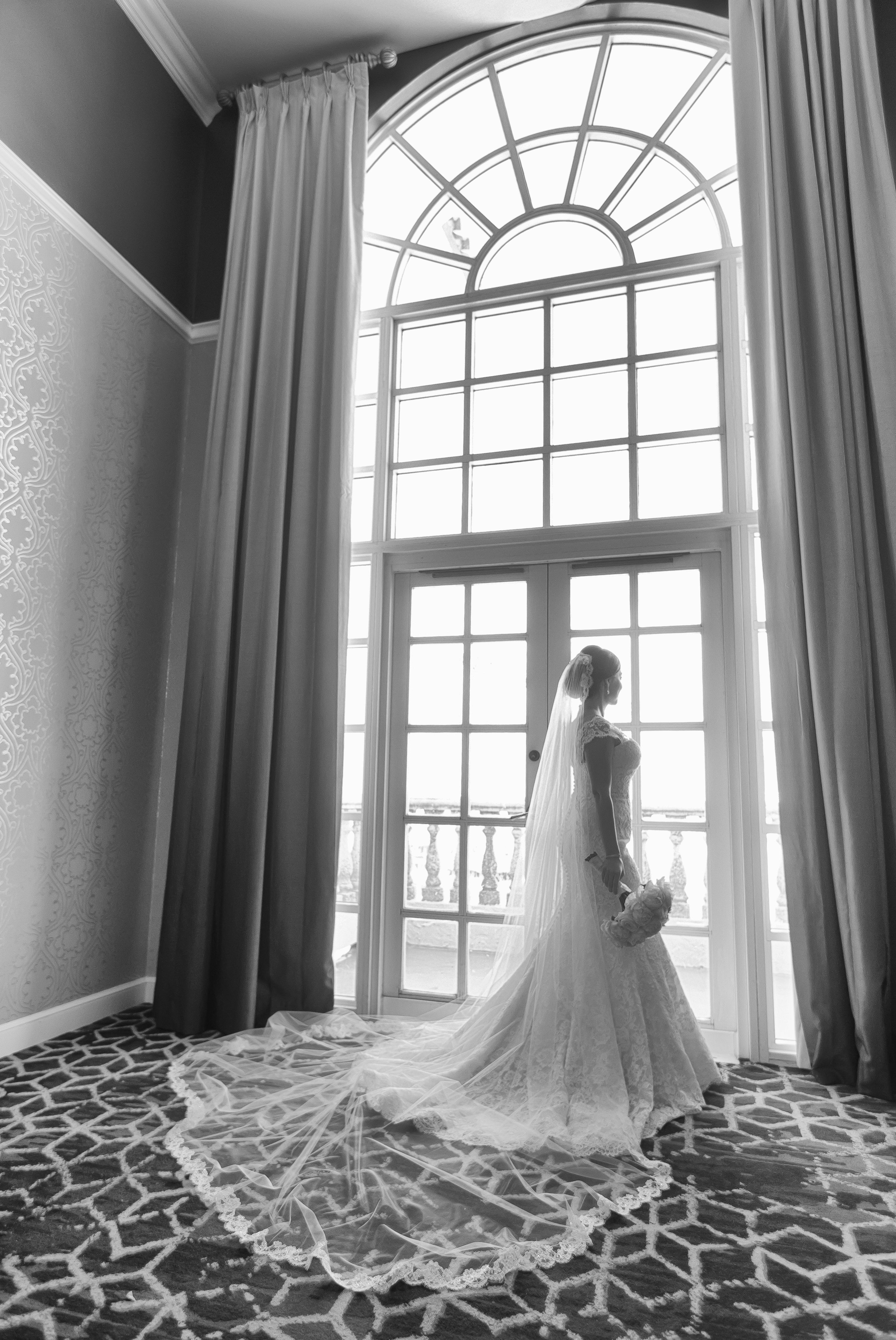 Here is a unique capture (above).  I have used this window in the past for shots..   this time I decided to go black and white for a more timeless look.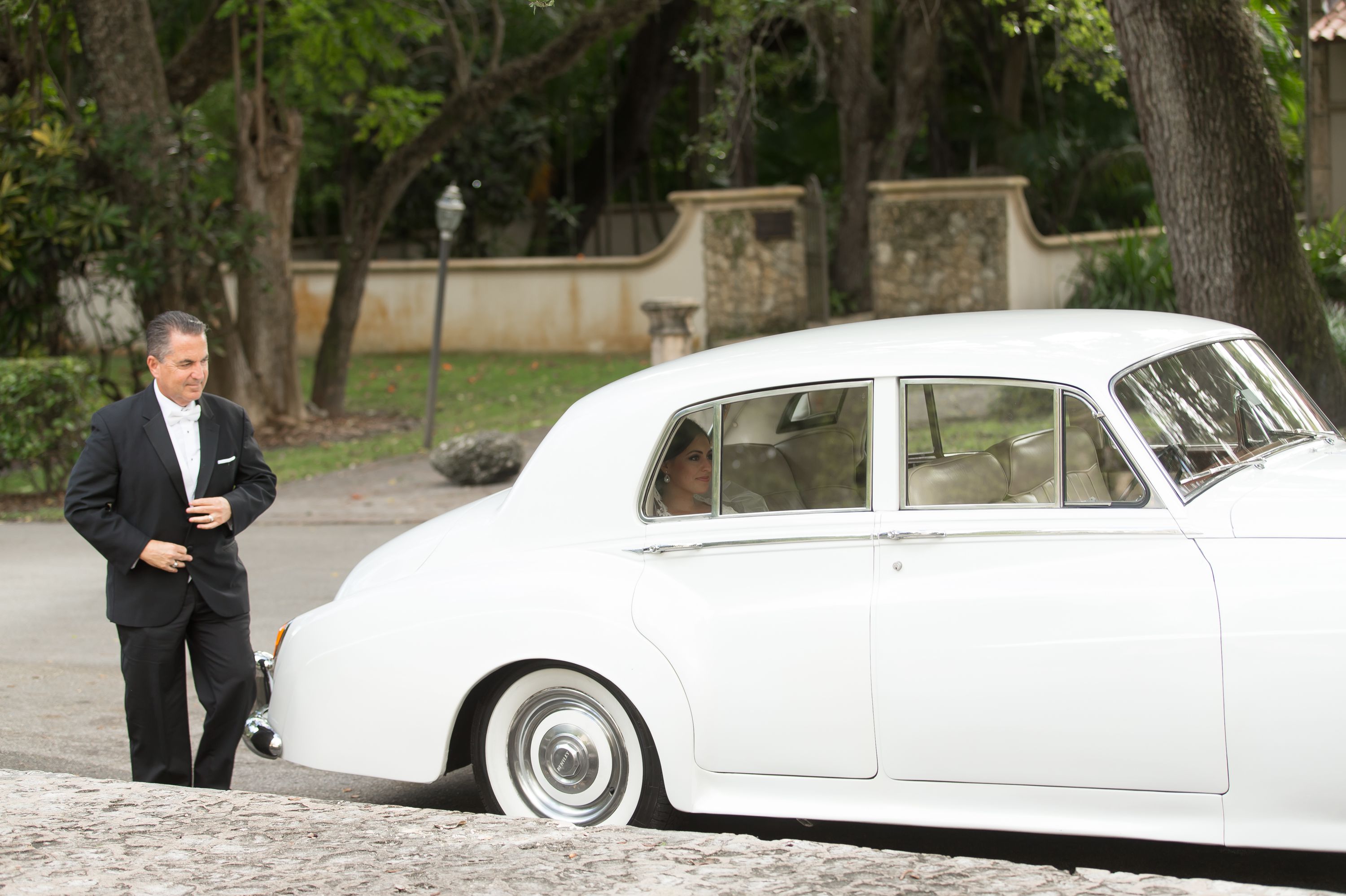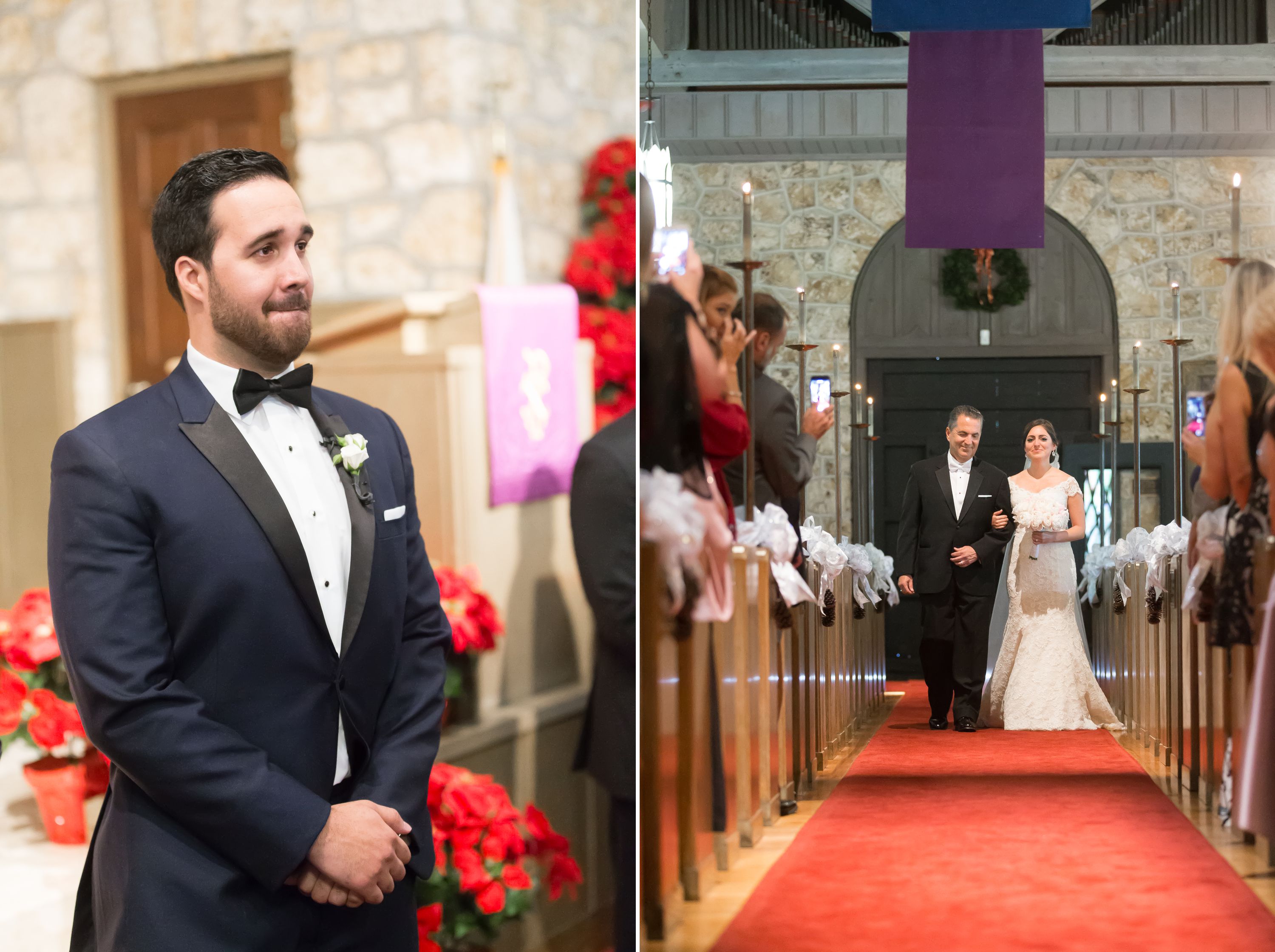 Always an important shot to get..  grooms reaction!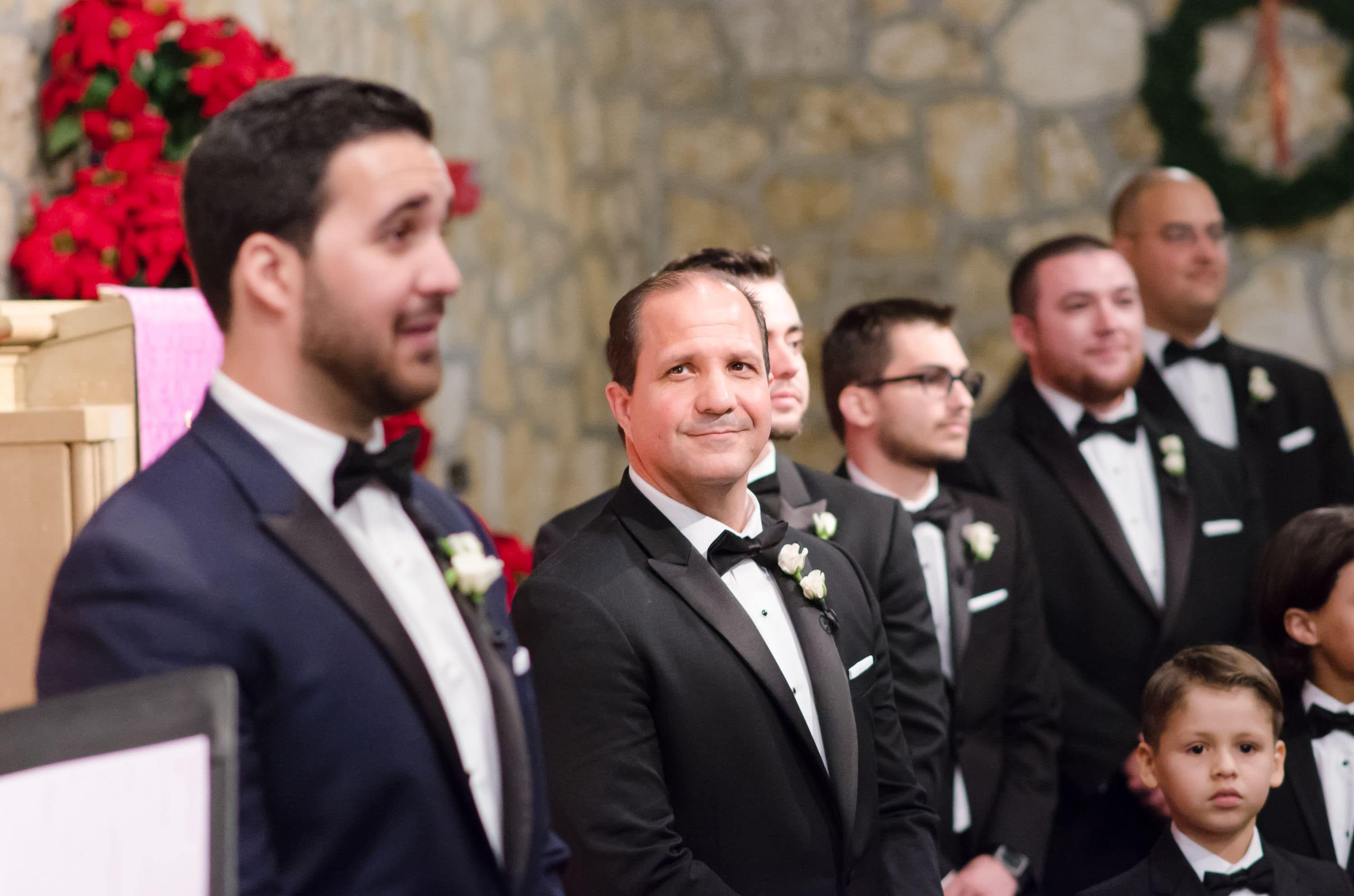 This one was unexpected, I just happened to catch the grooms dad at the right moment.  This was really great and makes me think about the day that my son (7yrs old) may get married.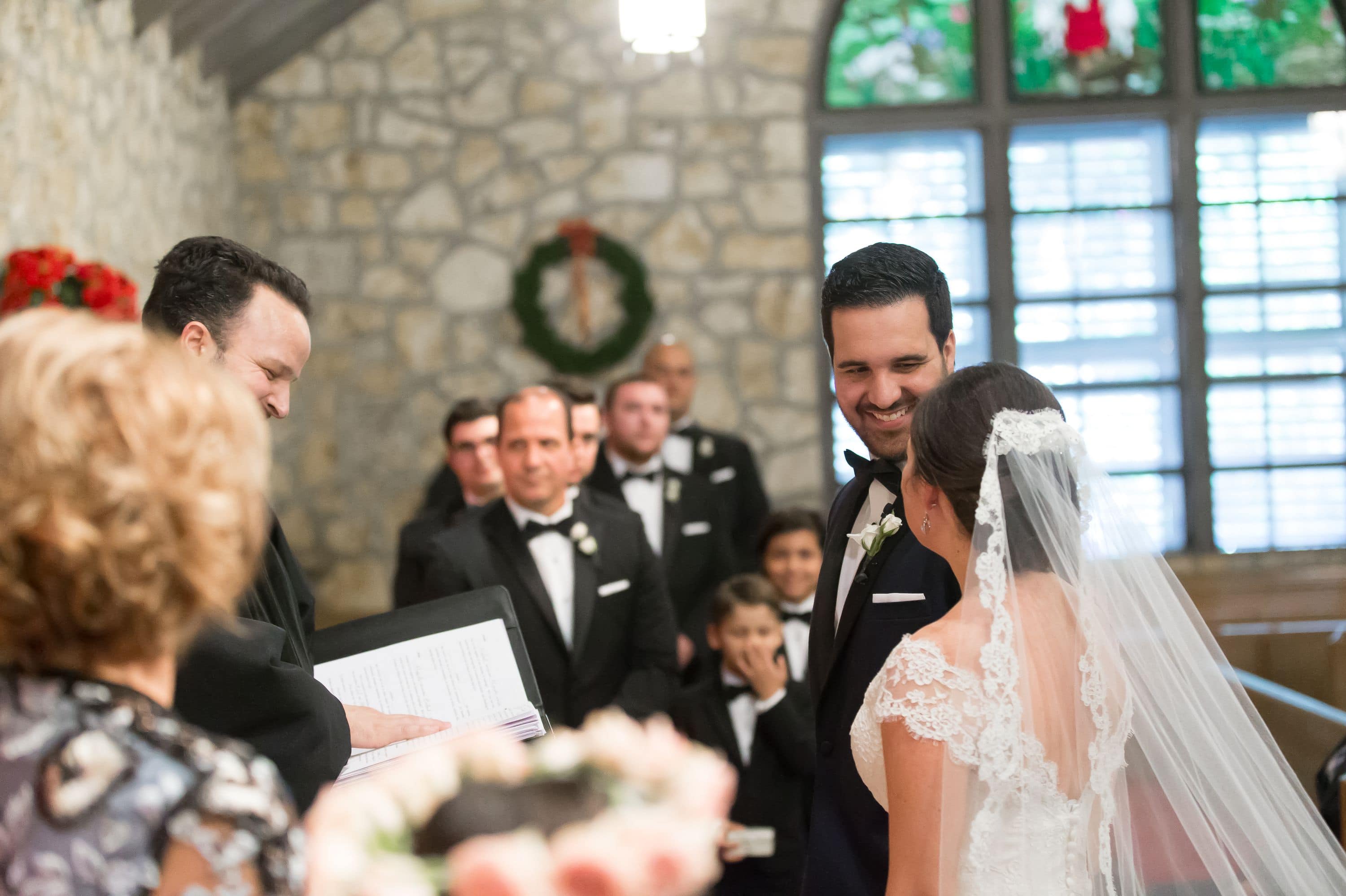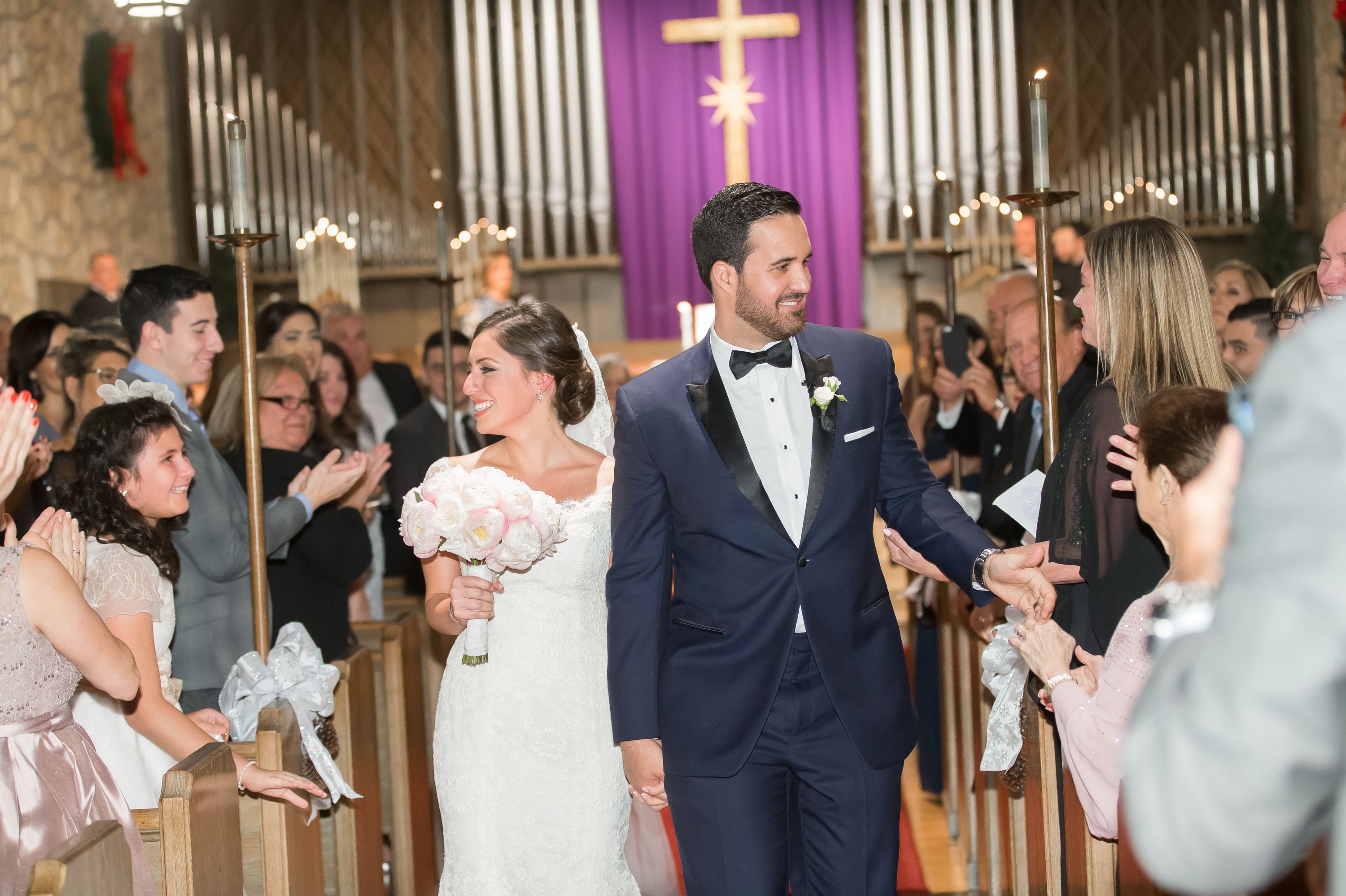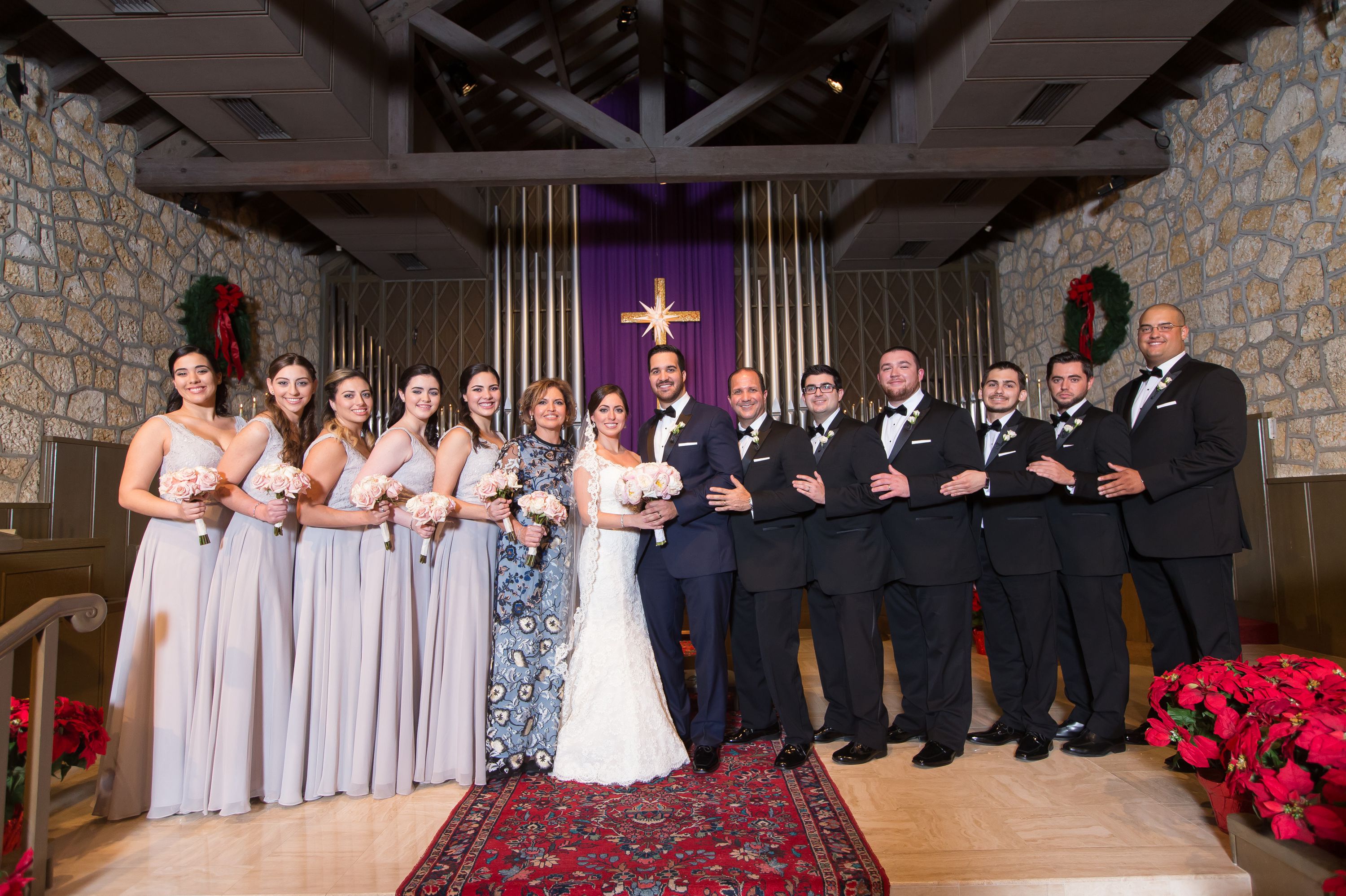 Outside of the church was just perfect for some nice styled shots!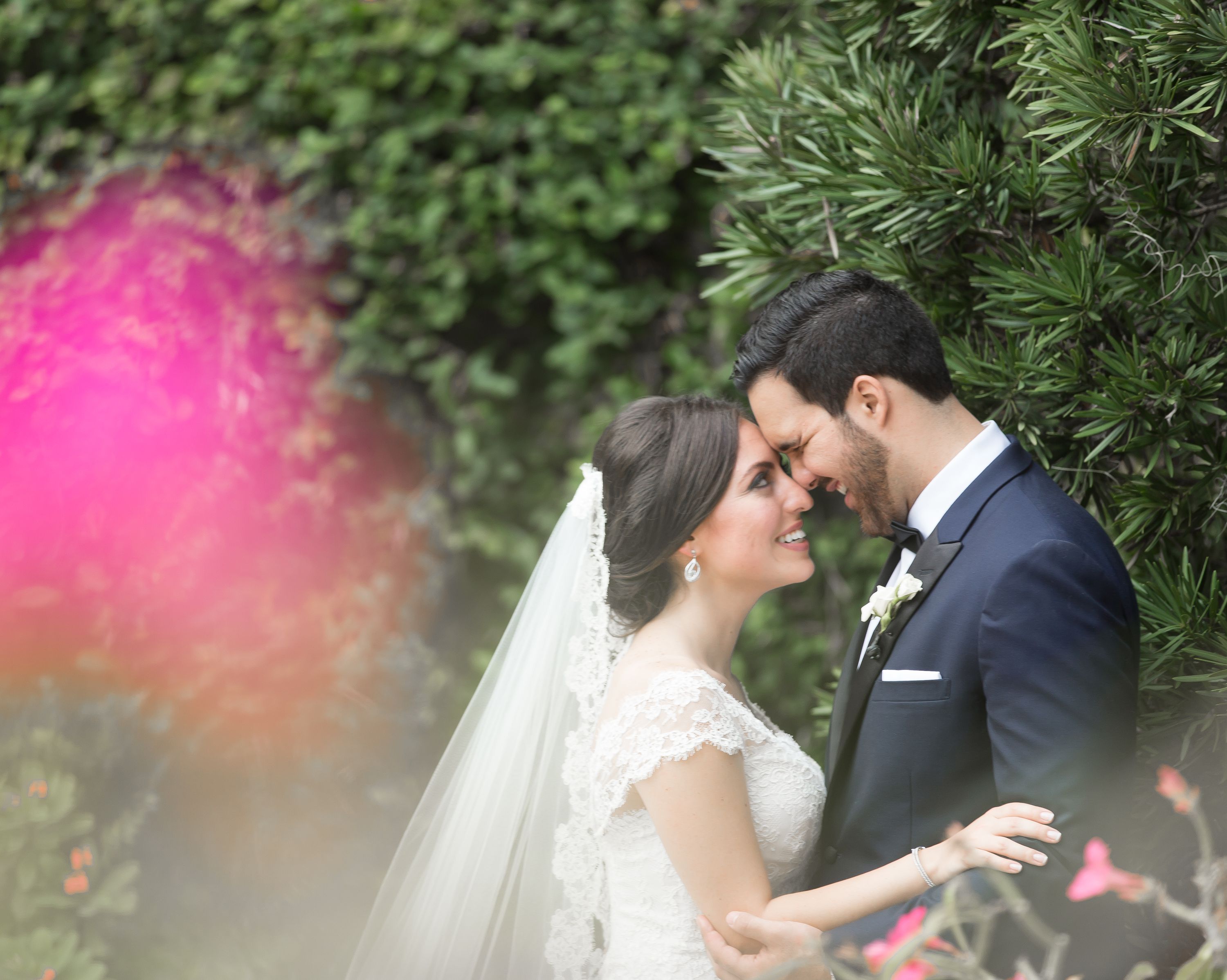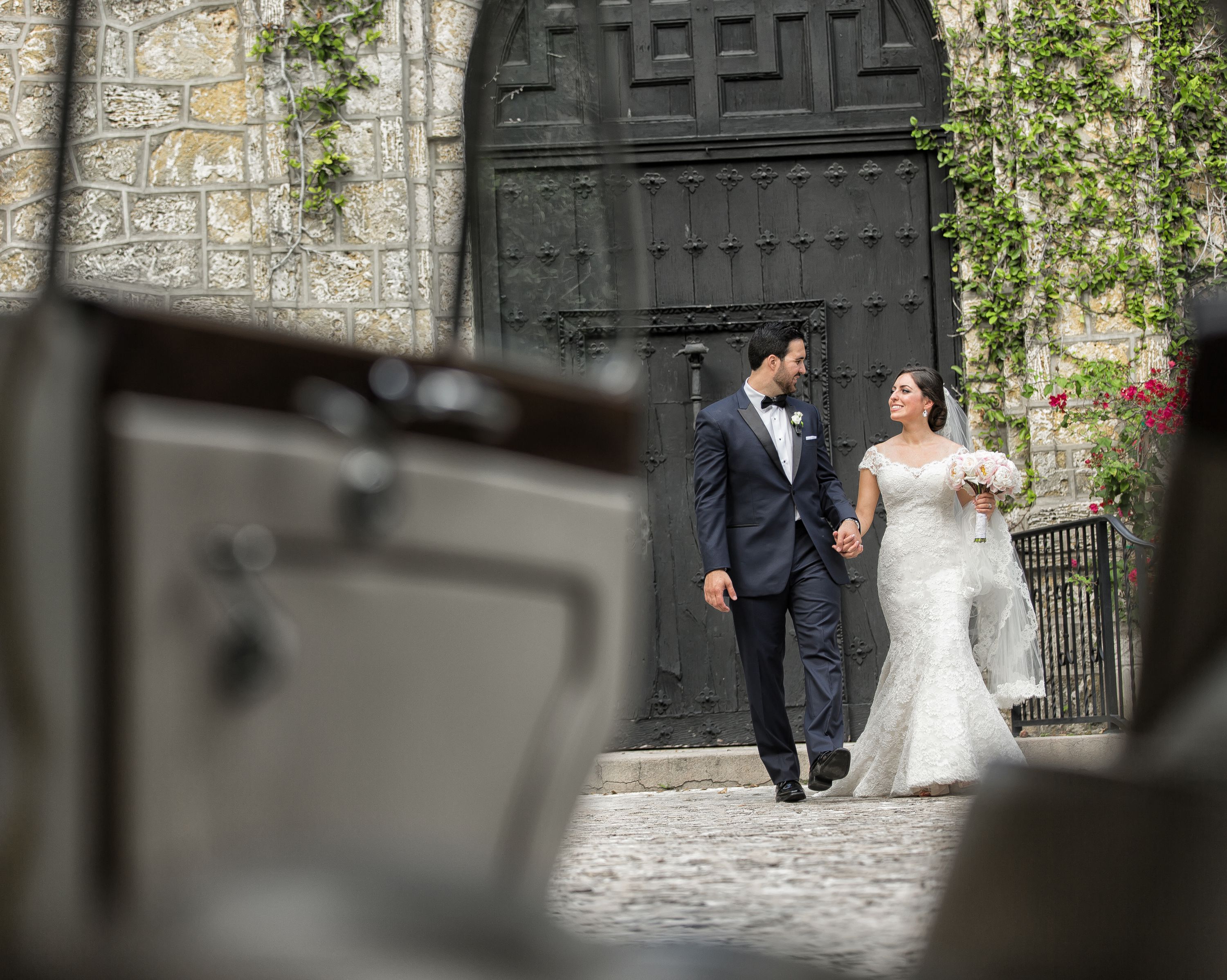 Here is a shot that you wont see much of.  (above).  I decided to open the car door and get inside.. lol, I did this to help "frame" the shot in a unique way.   I think this worked well, and will look great in their album.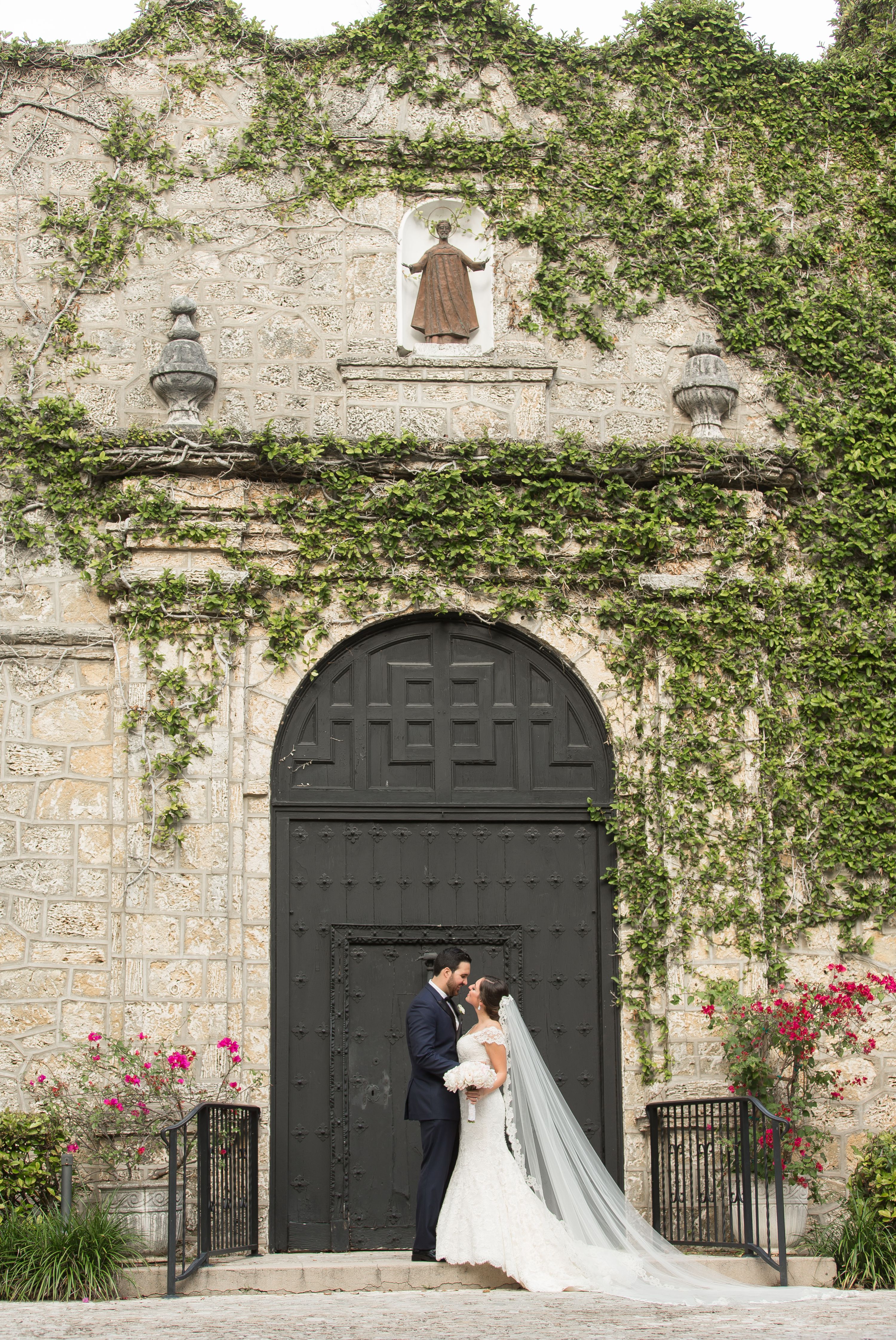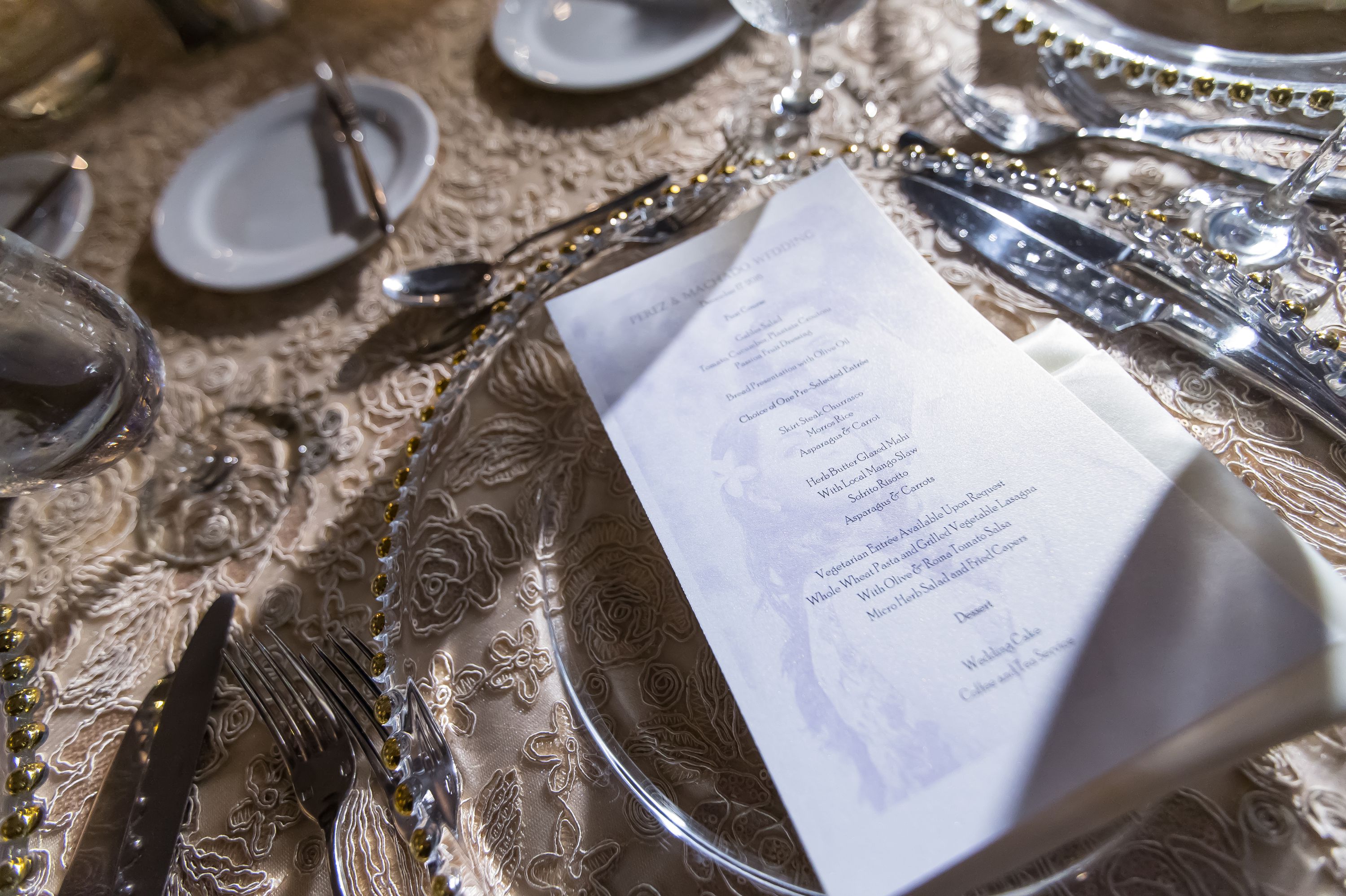 Hyatt Coral Gables Weddings always seem to have the best detail shots too!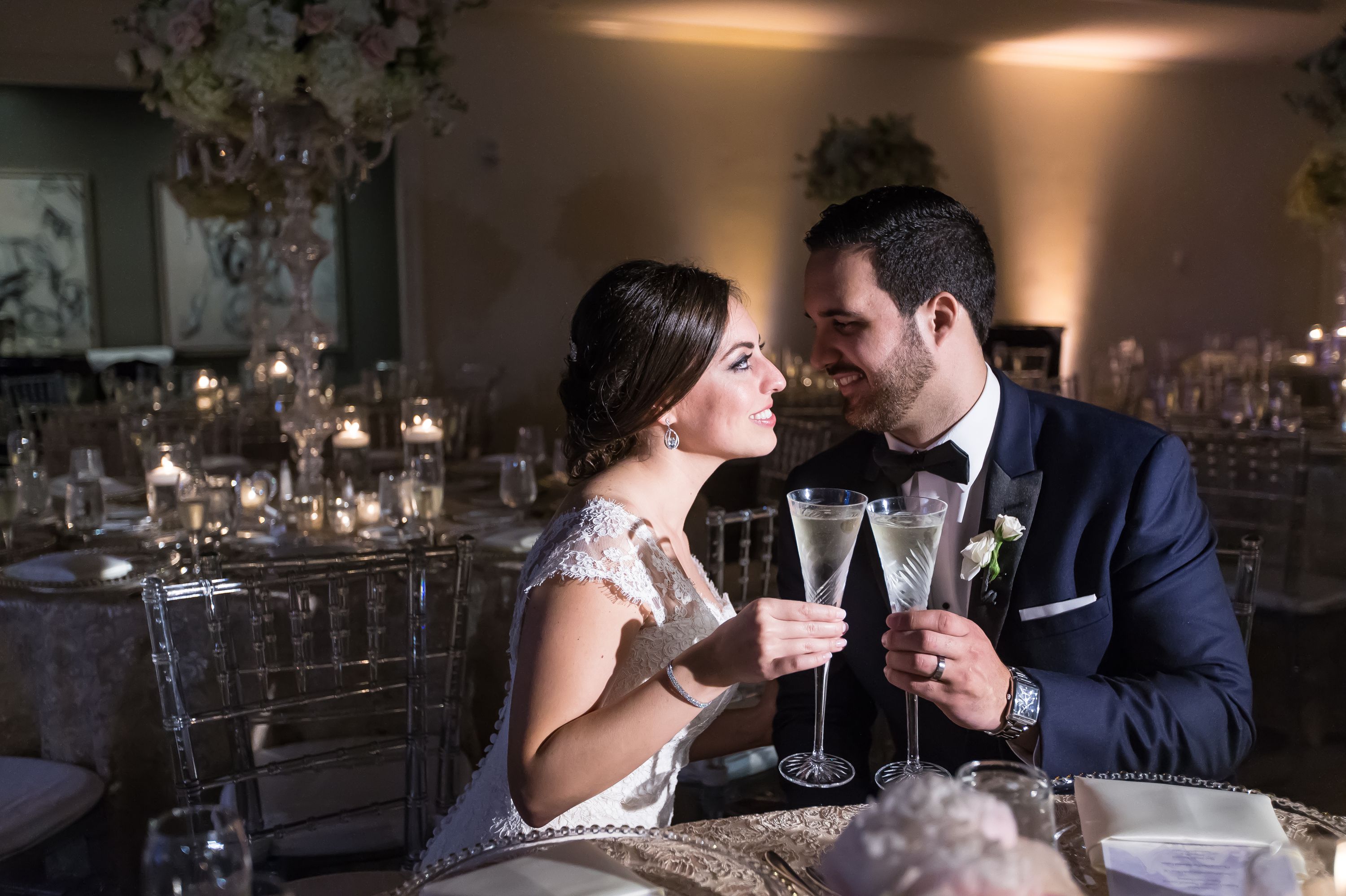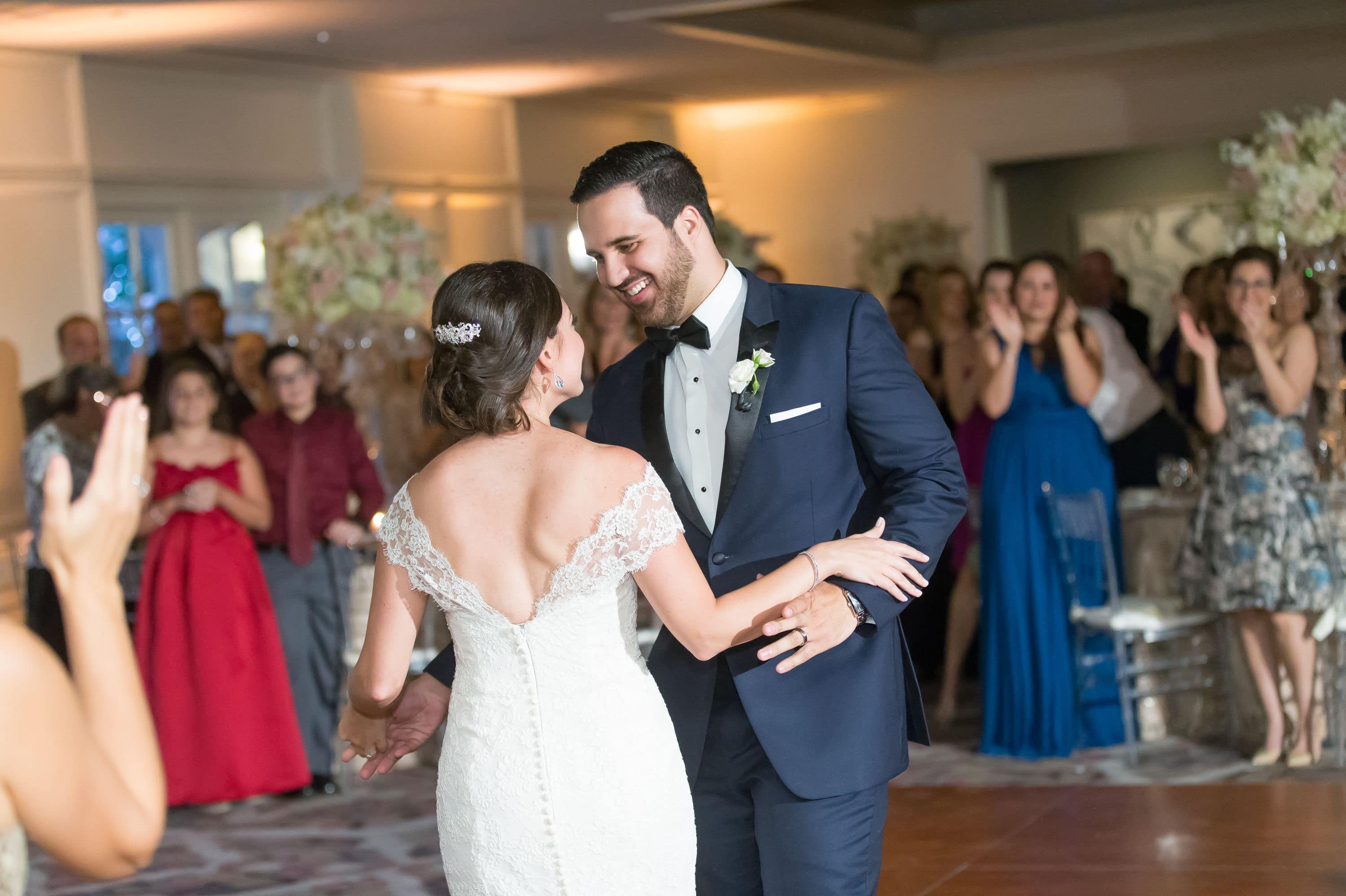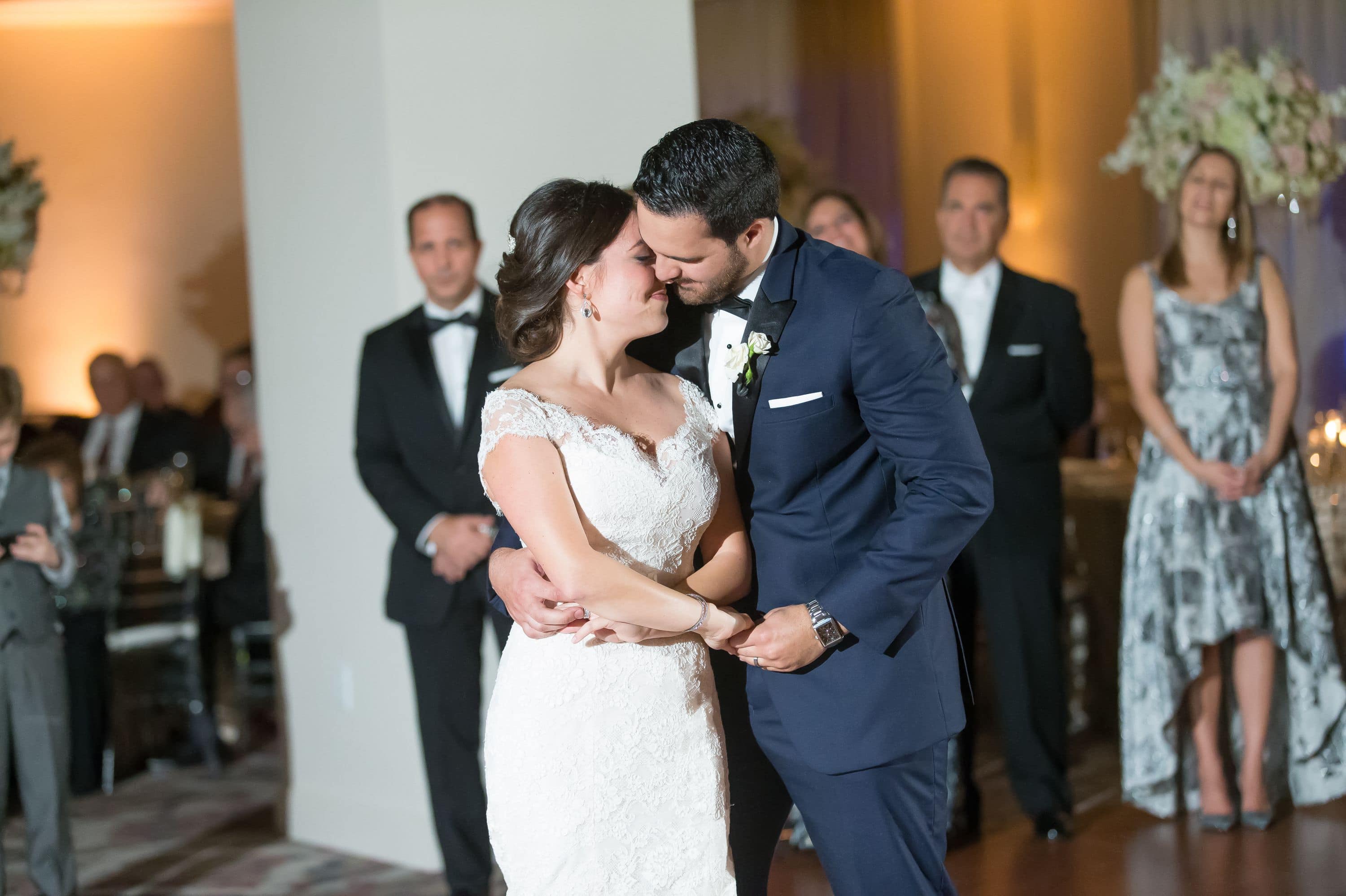 I really loved the above and below images here of mom and son on the dance floor.  It makes me think about my own wife and the day I watch her dance with my son at his wedding.  Really special stuff and I am so glad I was able to capture that here.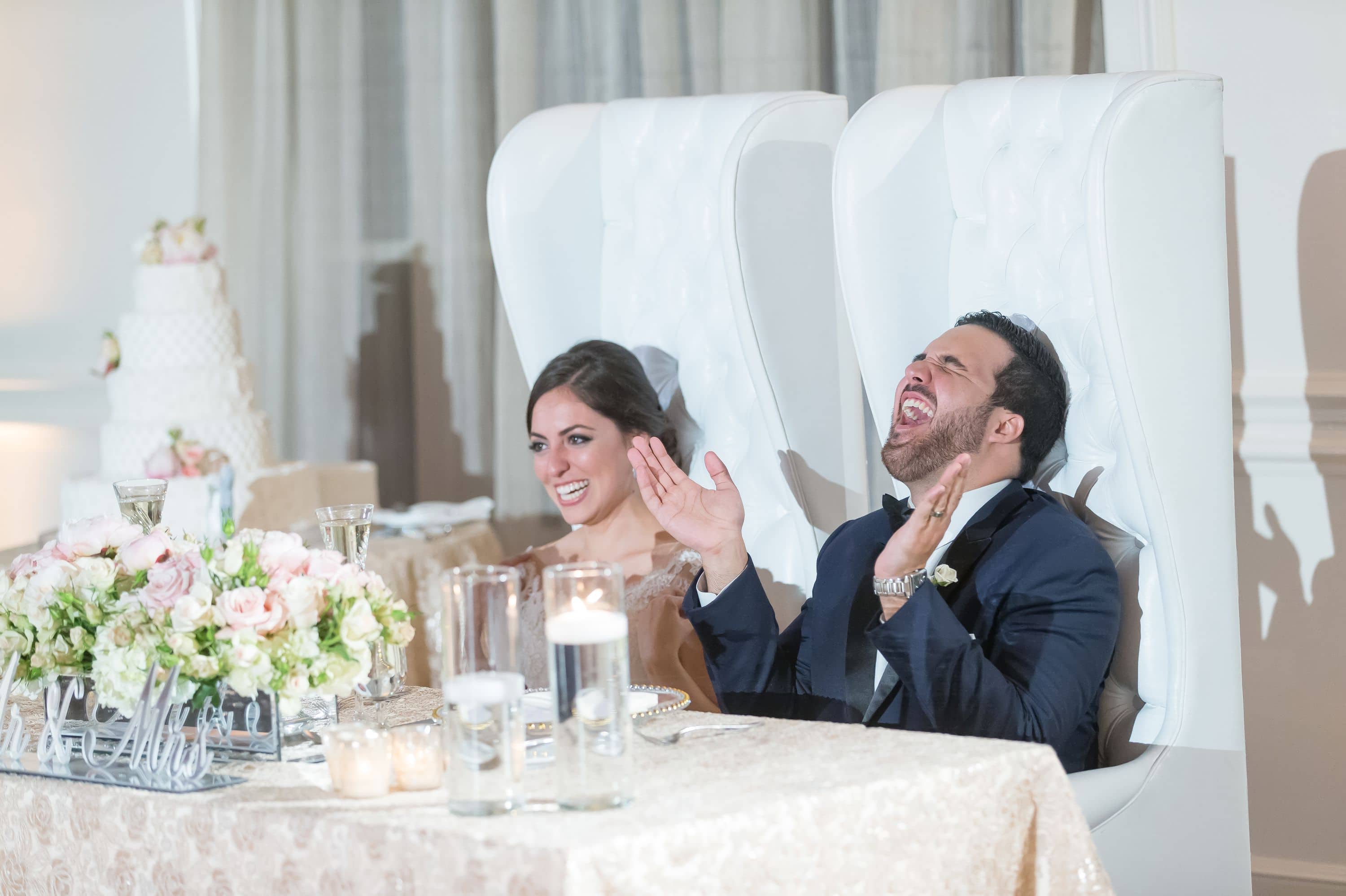 I never understood the point of photographing the speeches at a wedding.  Until now 🙂 lol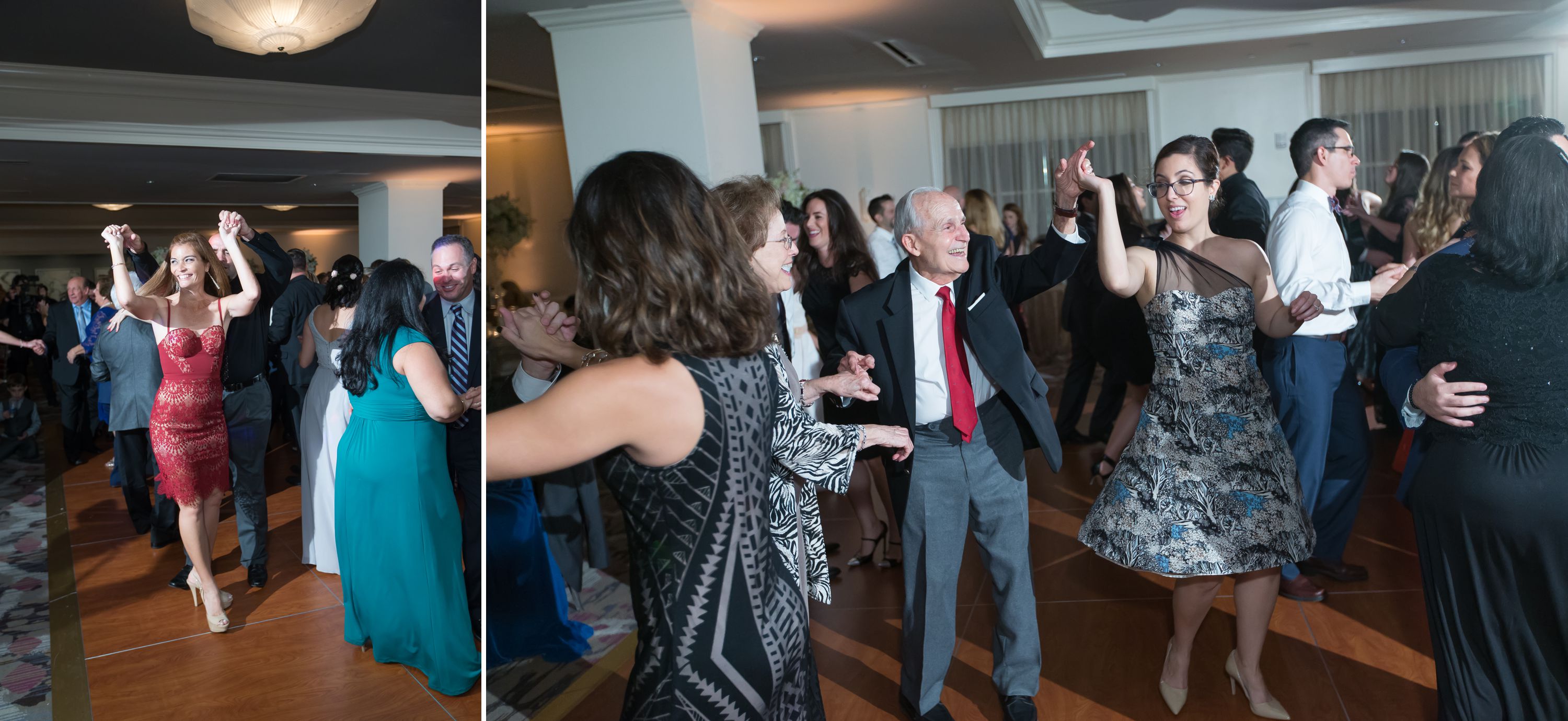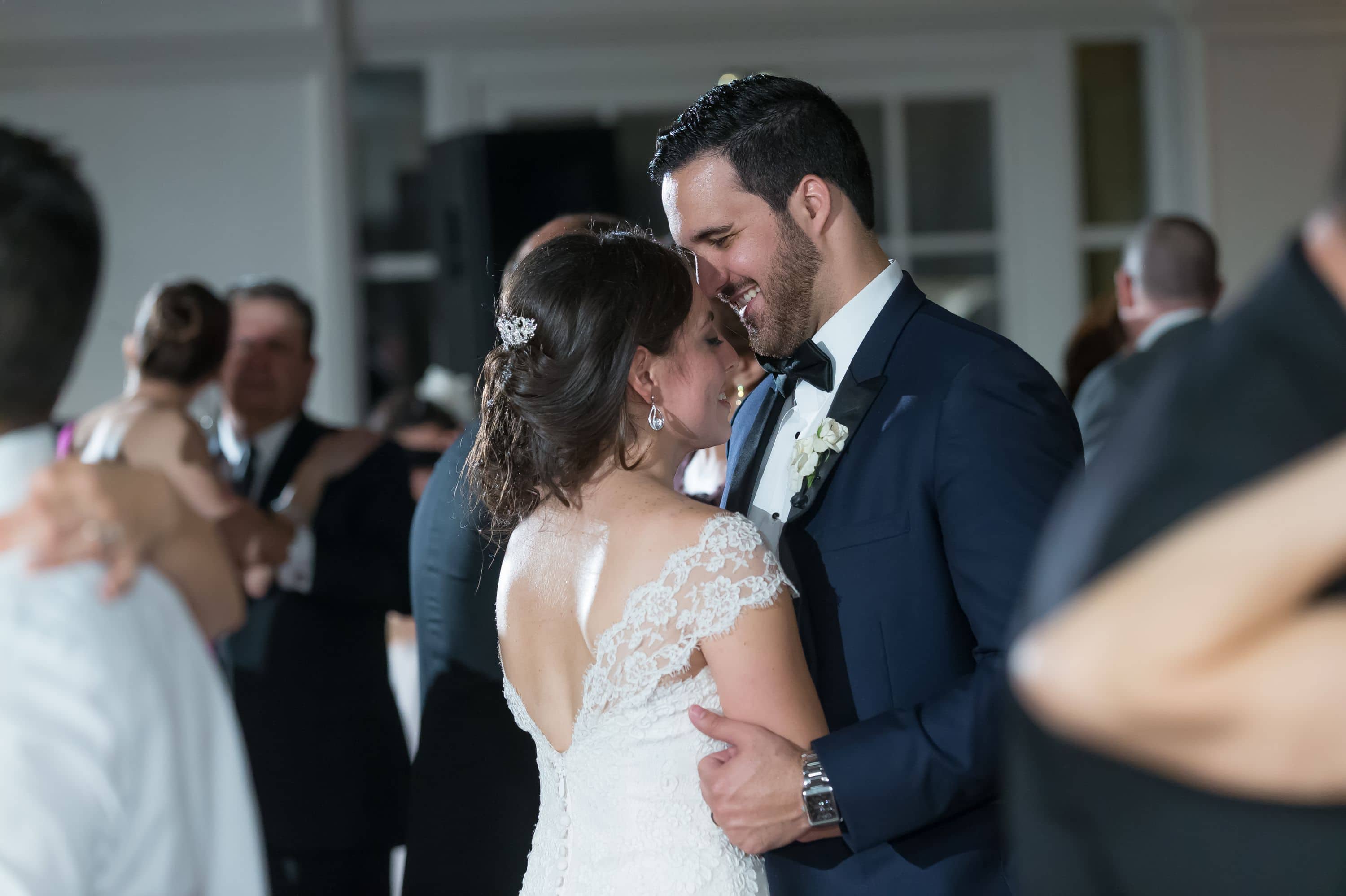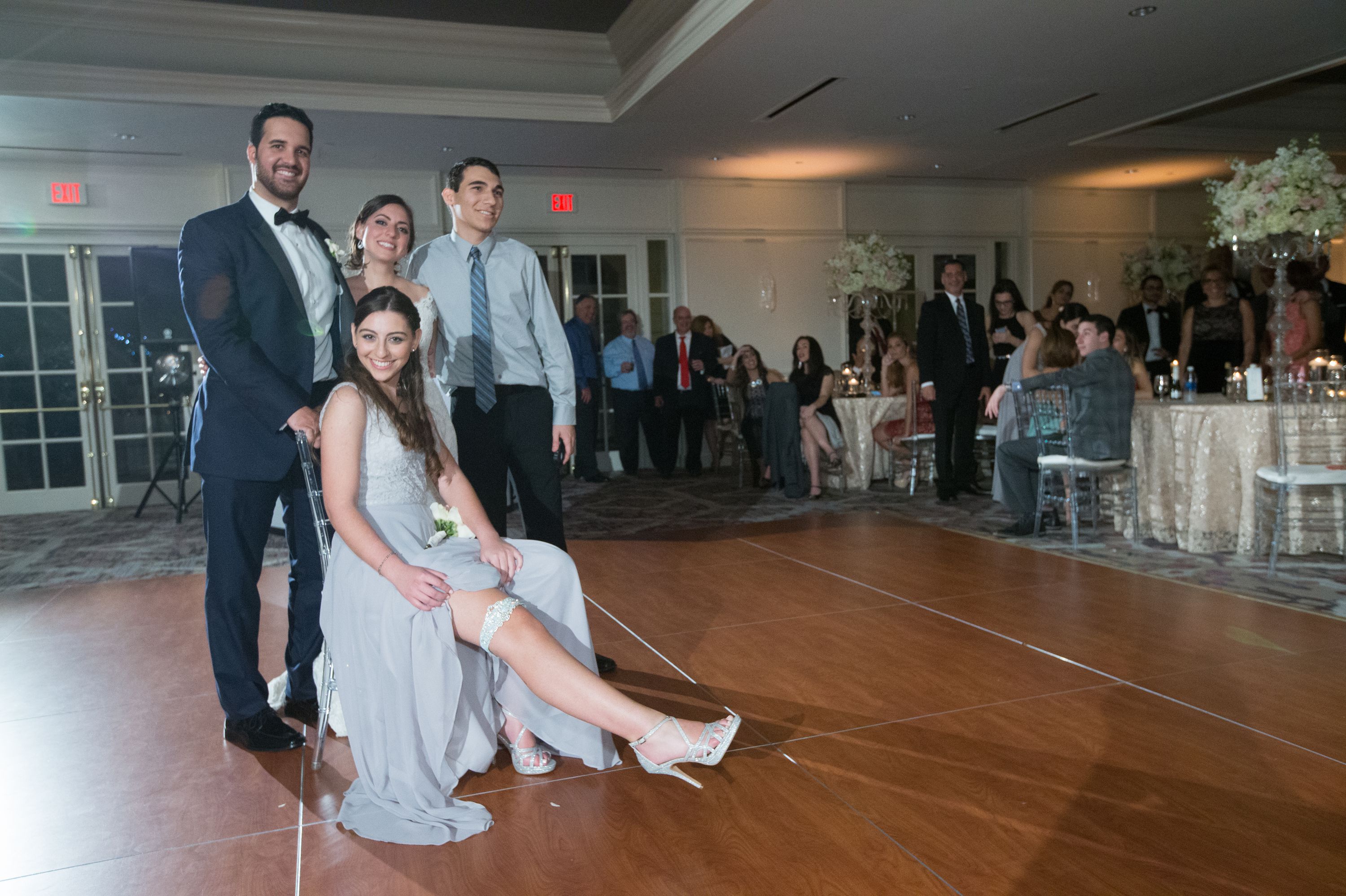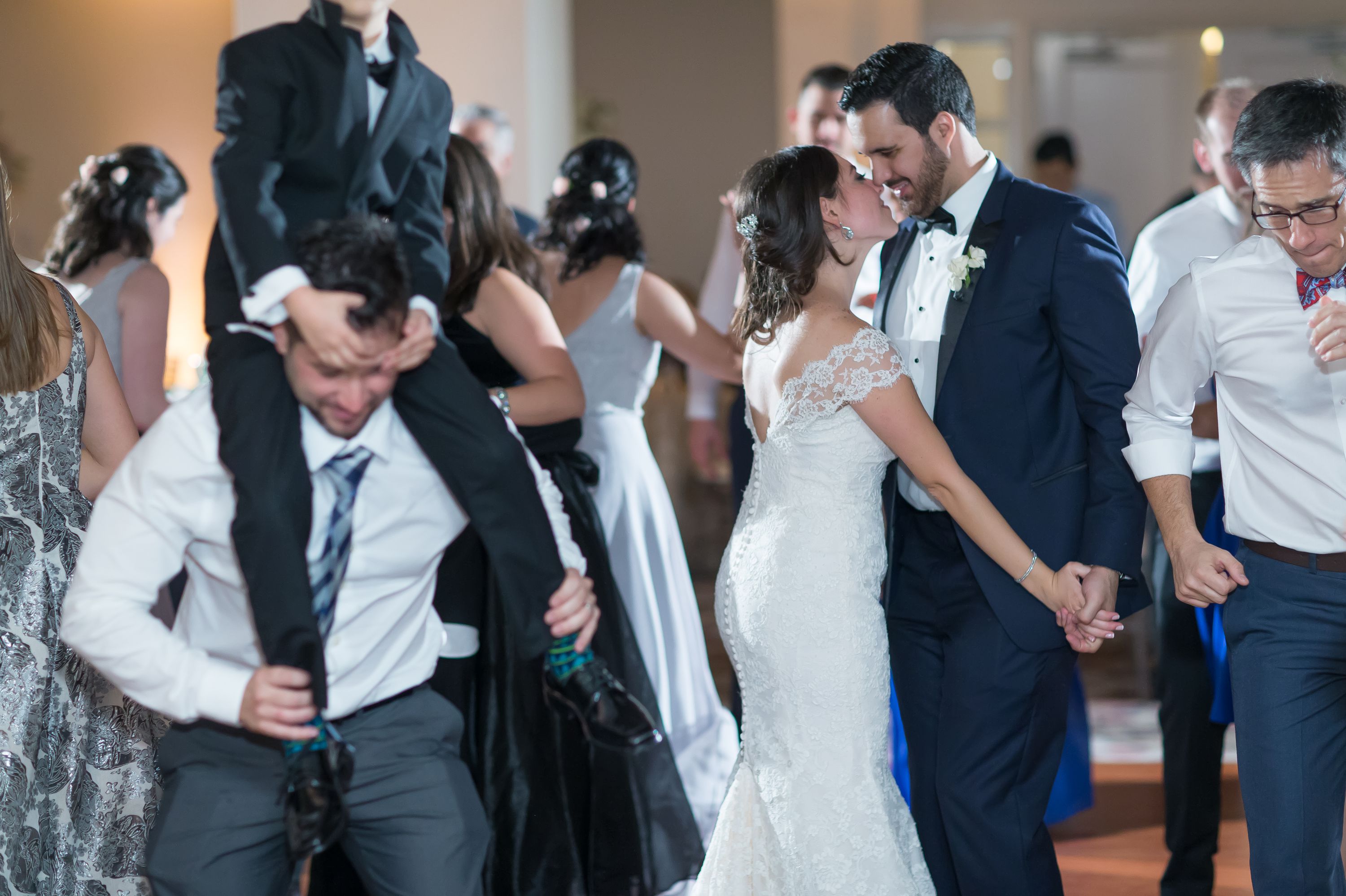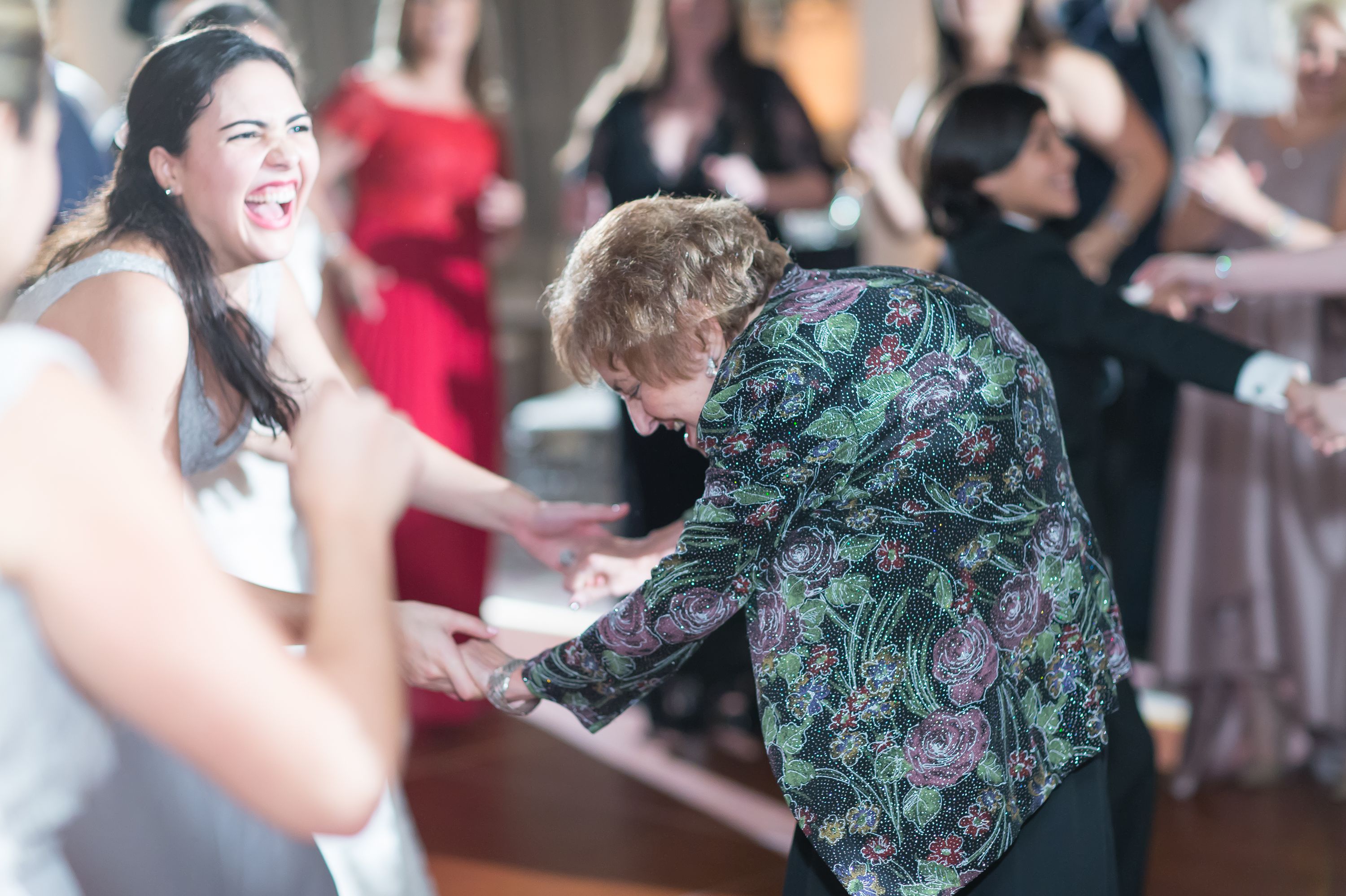 It was so nice to see grandma make her way out to the dance floor!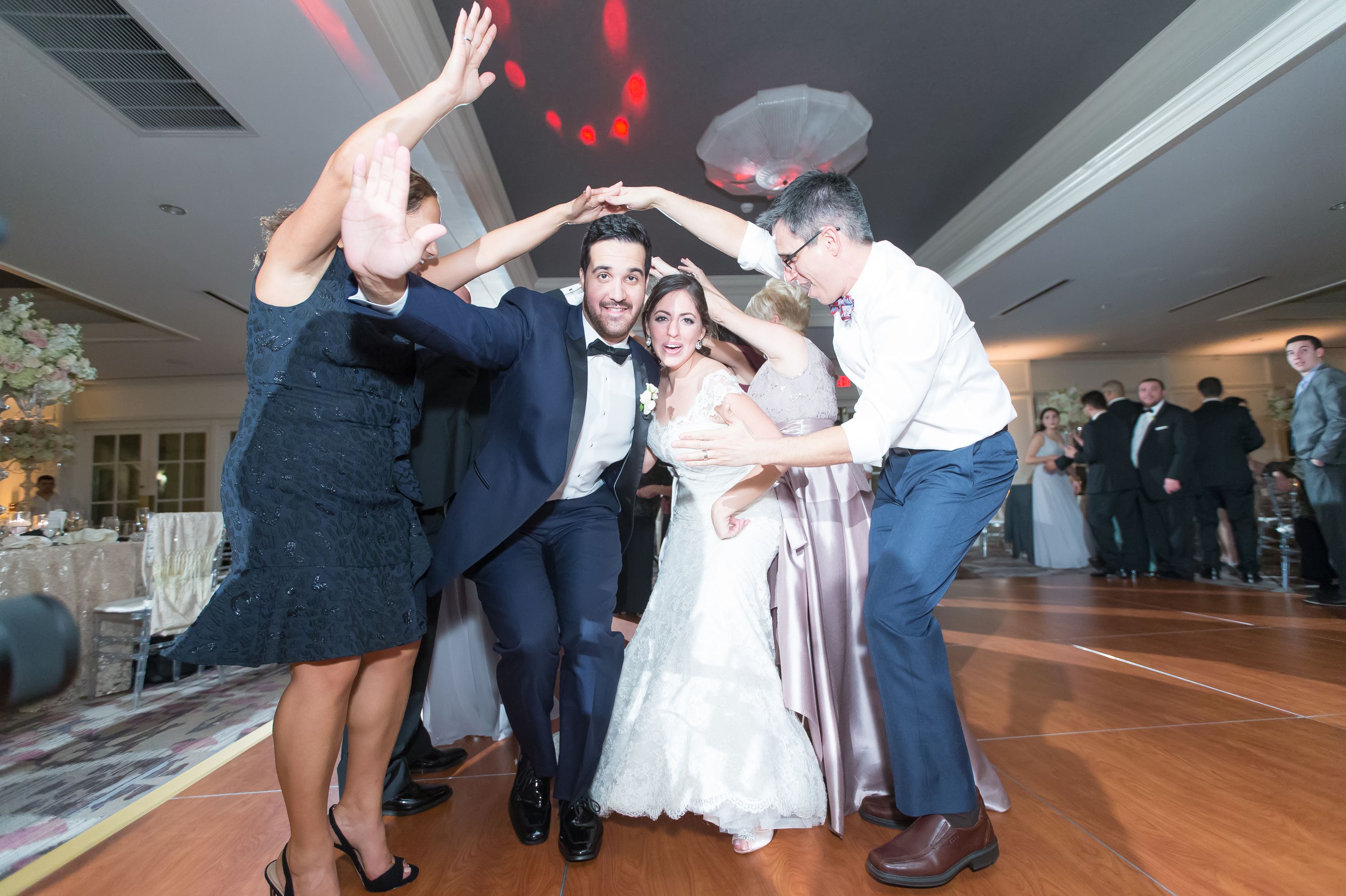 So hopefully you can see why Hyatt Coral Gables Weddings are some of my favorite.  They are simple, well laid out and offer SO many photo options.  Dare I say, it makes my job really easy..  and I like that too 😉
T