The Breakers
I have always wanted to do a shoot at The Breakers in Palm Beach.  I think every wedding photographer dreams of the same thing, and today I got my wish!  Founded in the late 1890's by Henry Flagler, this epic masterpiece of a property continues to be the flagship of Palm Beach in terms of luxury and refinement.  The Breakers has been rebuilt twice due to two different fires over the years, becoming more and more opulent each time.  The last remodel has strong European architectural flair, and was under the design masterminds of Shultze and Weaver who also constructed some of NYC's properties such as the Waldorf Astoria (which I have also shot in.)  Today The Breakers is the iconic home to many rich, lavish, and pure luxury weddings, and events of all kinds.
Now, not "anyone" can just come and shoot at The Breakers in Palm Beach.  It's not as simple as say calling up the hotel and setting up a shoot (like most hotels).  No, no, no. First of all, The Breakers wants to maintain the highest level of gust satisfaction possible.  This means, they don't want shoots going on all of the time.  Simply put, it's not worth it for them to have a bunch of photographers running around with clients taking pictures.  This is what "regular hotels" are for, not The Breakers. If you want to shoot at The Breakers, you will need to first have an event there. A wedding, a conference, or in my case a luxury Sweet 16 which is taking place this coming May 2018.  But, this is not enough (for photographers).  You also need to be approved by the property to shoot here.  Understandably, they don't just want anyone here roaming around so they have their very exclusive list of preferred vendors in which they will require their clients to use.  So, not only would a photographer need to have a client having an event at The Breakers, they also would need to get them approved by The Breakers and this is not as easy as you may think.
The Breakers in Palm Beach is literally one of the only places I have not shot in over the past eight years I have been a full-time Wedding Photographer here in South Florida.  So, this was a very big deal for me. 
Not only was it about the shoot, and my client.. it was also about creating a strong relationship with The Breakers and showing them I am a true pro in every sense of the word, who not only deserves to work here.. but, sets the standard for all photographers out there.
Let me give you an example of what I mean.  Before my shoot at The Breakers, I took a trip up there and meet with them so that I could get a tour of the hotel and understand any limitations that I could possibly face in the field.  I was educated on the history, and shown all of the incredible spots.  It was made clear that they did not want to have too much going on (photo wise) in the main lobby when lots of people were around, they did not want a lot of gear present.. and this only makes common sense when you think about it.  If I were an executive of The Breakers (and in my head I am when I am there) I would not want that either.  I totally get it.   So, I sat down at home and thought all about the shoot I wanted to do.  I thought about the time of day, the different outfits / expectations our client had and
I came up with a "master plan"
that would leverage the more busy areas (lobby) first / early so the traffic would be kept to a minimum.  I planned on how I was going to navigate all of the powerful lighting gear that we use, and logistically how I was going to make this transparent to The Breakers.  I ended up using a rolling cart, and established three different "zones" where I would hide the cart out of sight, and then only take what I needed for the setup I was doing, and then would move it to another "zone" as the shoot progressed.  This kept our "foot print" to a bare minimum and made it seam like we were not using hardly any gear at all.   It's this kind of mindset, and thinking that not only drives results, but it gives places like The Breakers a real reason to want to invite someone like me back again.  If all photographers would think like this, they would have far less resistance with venues in general.
The beach.  The Breakers is known for it's beach front.  Me… I hate beaches.  Seriously, if you do enough reading on my blog you will know this and you will understand (and agree) with me.  With my wife and kid sure.  With a camera, lighting gear, and a client with high expectations.  Nah. Not good.  Too many variables.  Wind, people, hair in your face, hard to give direction over water / ambient noise, hard harsh lighting with the sun, etc..etc.. the list goes on.  BUT.  The beach at The Breakers is a little different.  I DID enjoy it, and I did get some amazing shots.  Granted, I almost ruined a $3000 lighting system while doing it (as seen in the videos below), but it was okay and well worth the risk.  The name "The Breakers" is now fully understood by me LOL.
I could go on and on, so rather then doing that.. I want you to sit back, and watch for yourself.  I have made two videos.  The first one is only 60-seconds long.  This is the preview.  If you like this, you will love the full length version, ESPECIALLY if you want to learn about the technical aspects of lighting and photography.  If you could not care any less about that, and want to see me in action real fast, then just watch the first one and see the pics.  Either way, I hope you enjoy this shoot and if you have any questions or comments please feel free to write them below.
Thank you.
PS.  A HUGE thank you to both of my assistants that came out on this shoot.  We had to wake up around 4:30am, and it was a long day and we ruined some nice shoes LOL.  Thank you so much guys.
60 SECOND PREVIEW VIDEO:
HERE IS THE FULL EPISODE OF THIS AMAZING SHOOT:
In this video I got into lots of detail, and you truly get to learn all about what I am doing and feel like you are apart of the session!  If you are interested in photography, this also will be a GREAT thing to watch!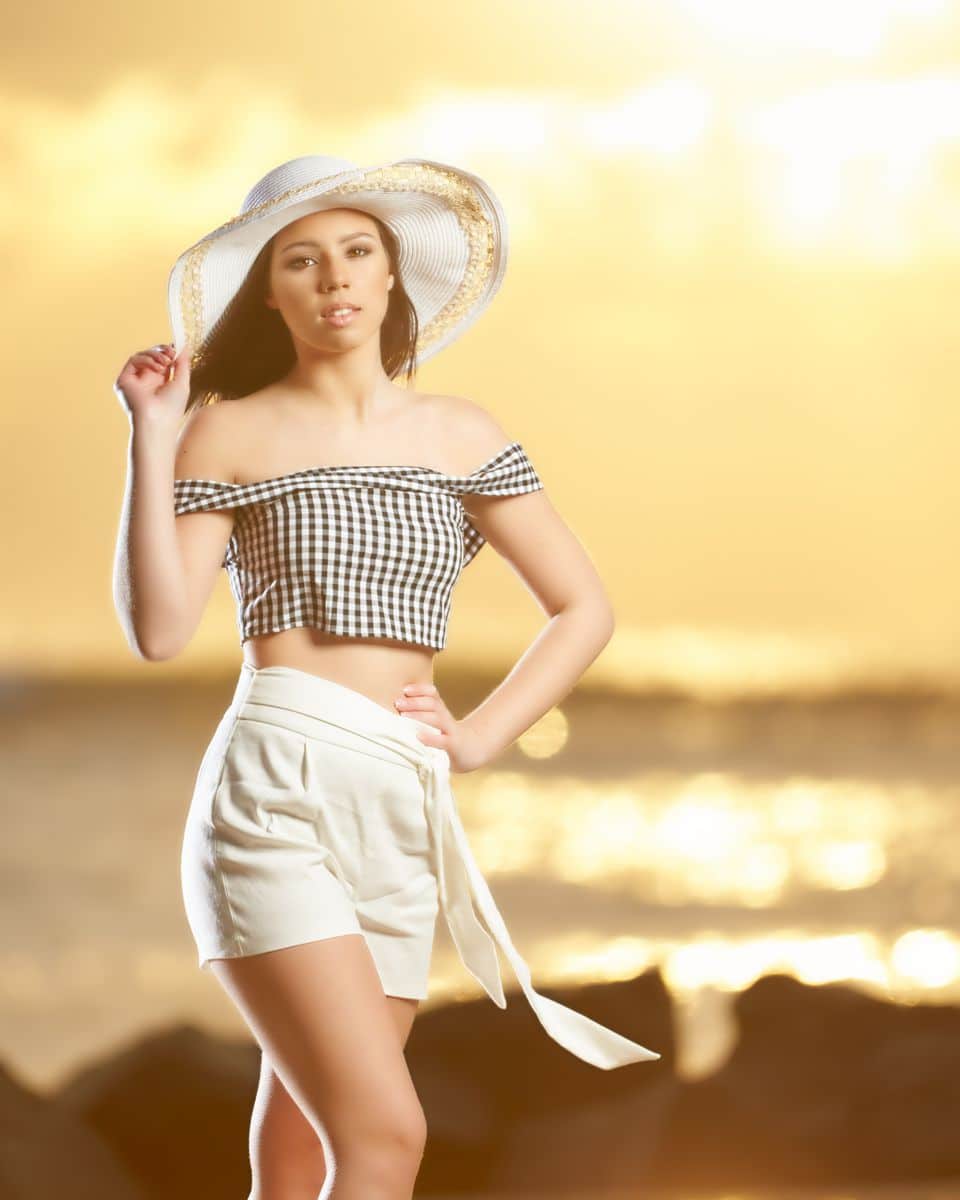 It's VERY hard shooting early am sun.  But, because we never get a "sun set" here on the east coast, this is what we have to deal with.  It's hard because it moves very, very fast and it goes from not being very intense at all to being VERY intense in an instant.  Regardless, the beach at The Breakers is stunning.. and I got some nice shots 🙂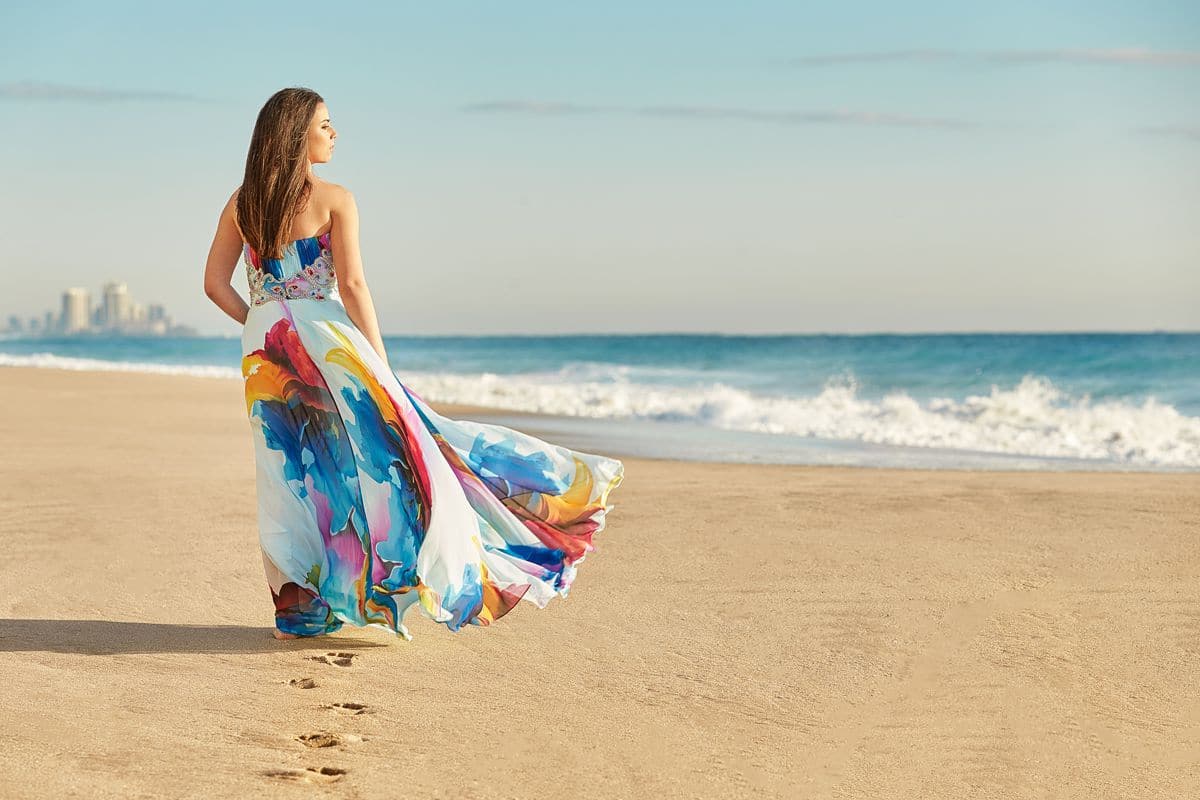 I did not know this, but The Breakers actually brings in new sand on a regular basis to keep their beach looking sharp.   I mean.. look at that sand!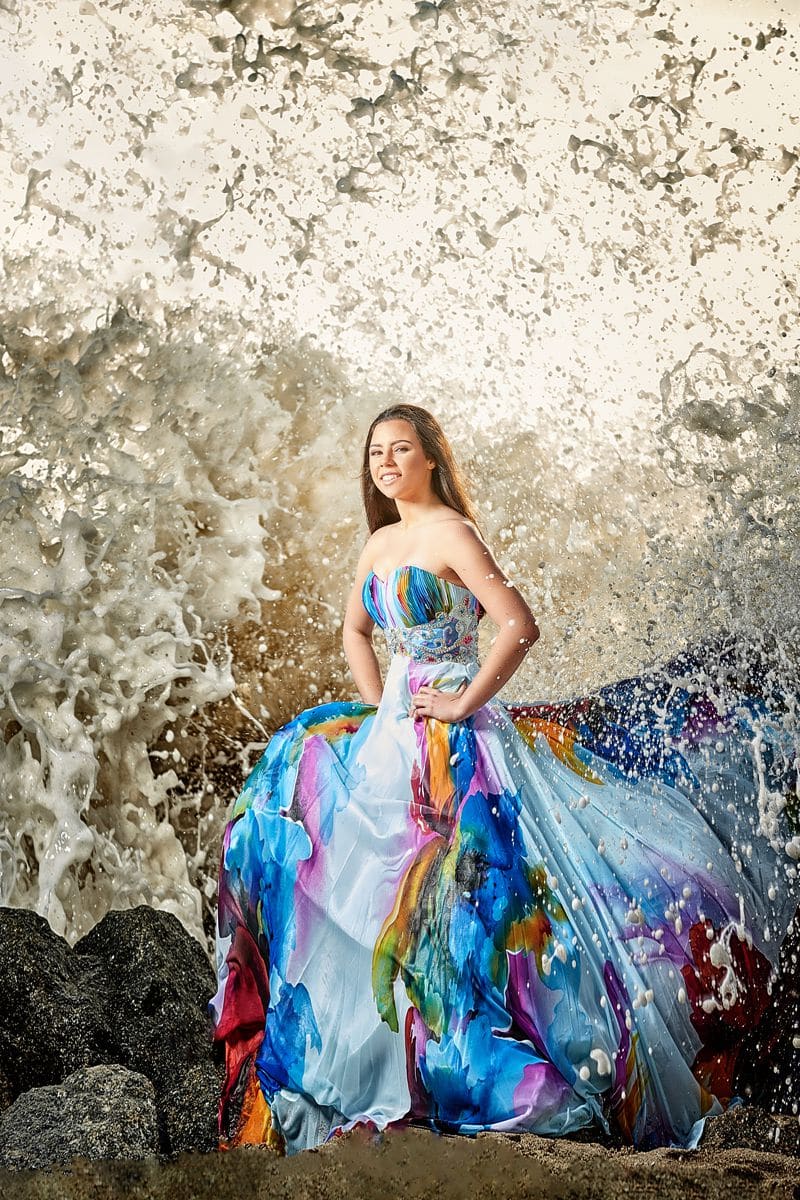 No special effects here.  Watch the video above and see for yourself.  It was UNREAL the waves, and "The Breakers" that we saw, and used for photos!  If you think this shot looks impressive here, just imagine this printed large, and mounted to the wall!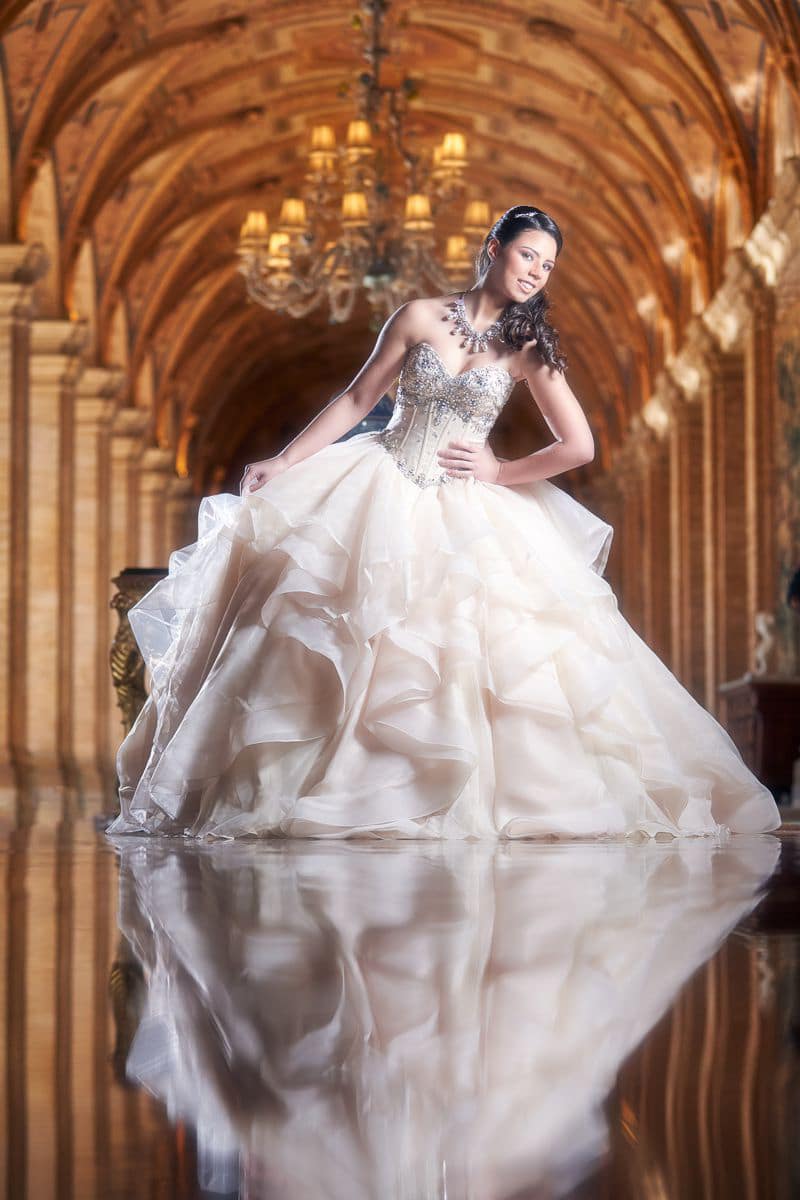 I wanted to amplify the stunning lobby at The Breakers.  So.. I got down on the floor and took advantage of the beautiful reflection that was there.  See my video above and watch as I do this!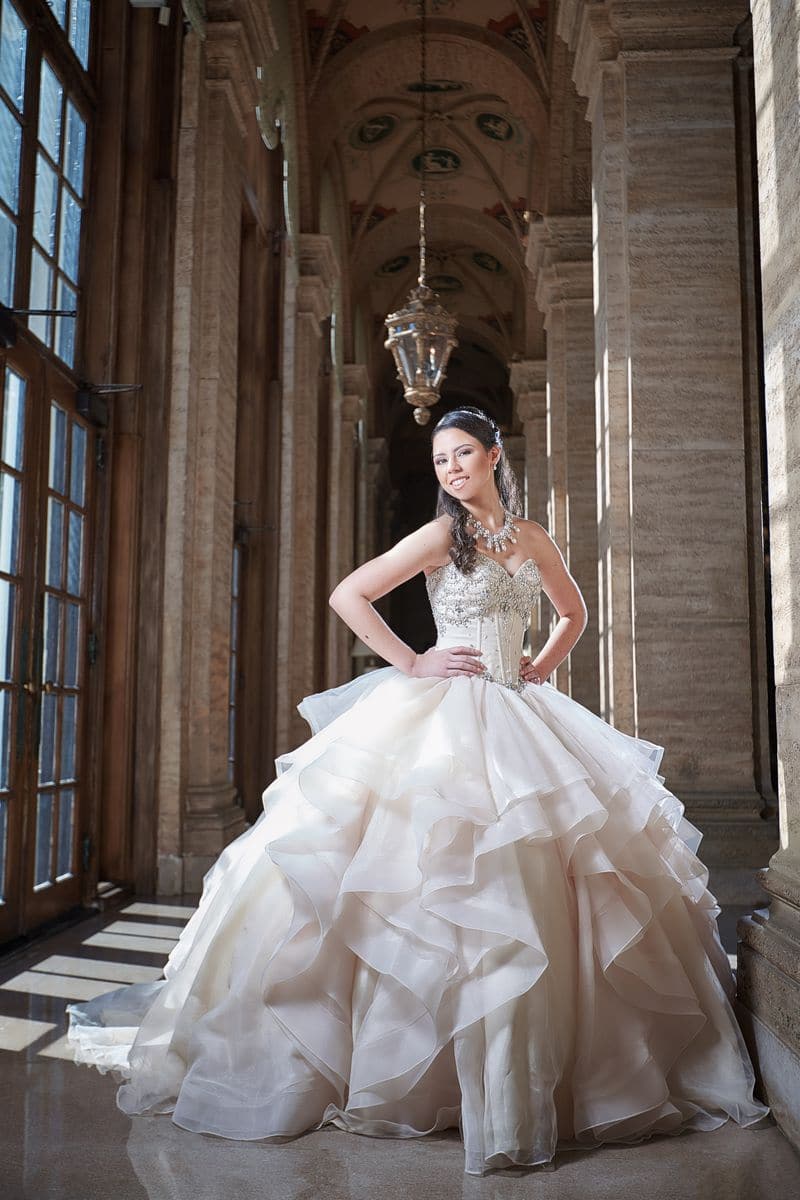 This was one of my favorite shots at The Breakers.  I really loved this little section of lobby, and I was able to use the pillars to help frame up the shot.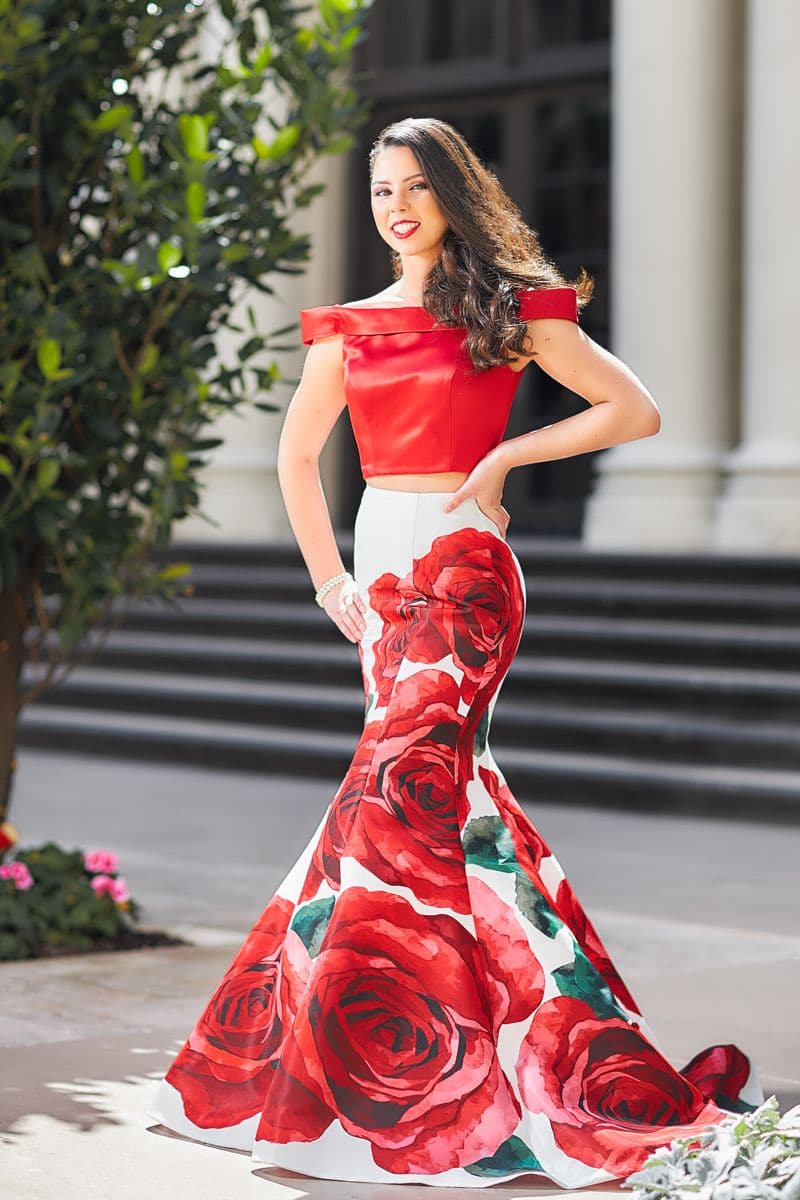 What a fun, colorful, elegant dress!  It was also perfect to shoot this in the court yard at The Breakers, to take advantage of the flowers near by 🙂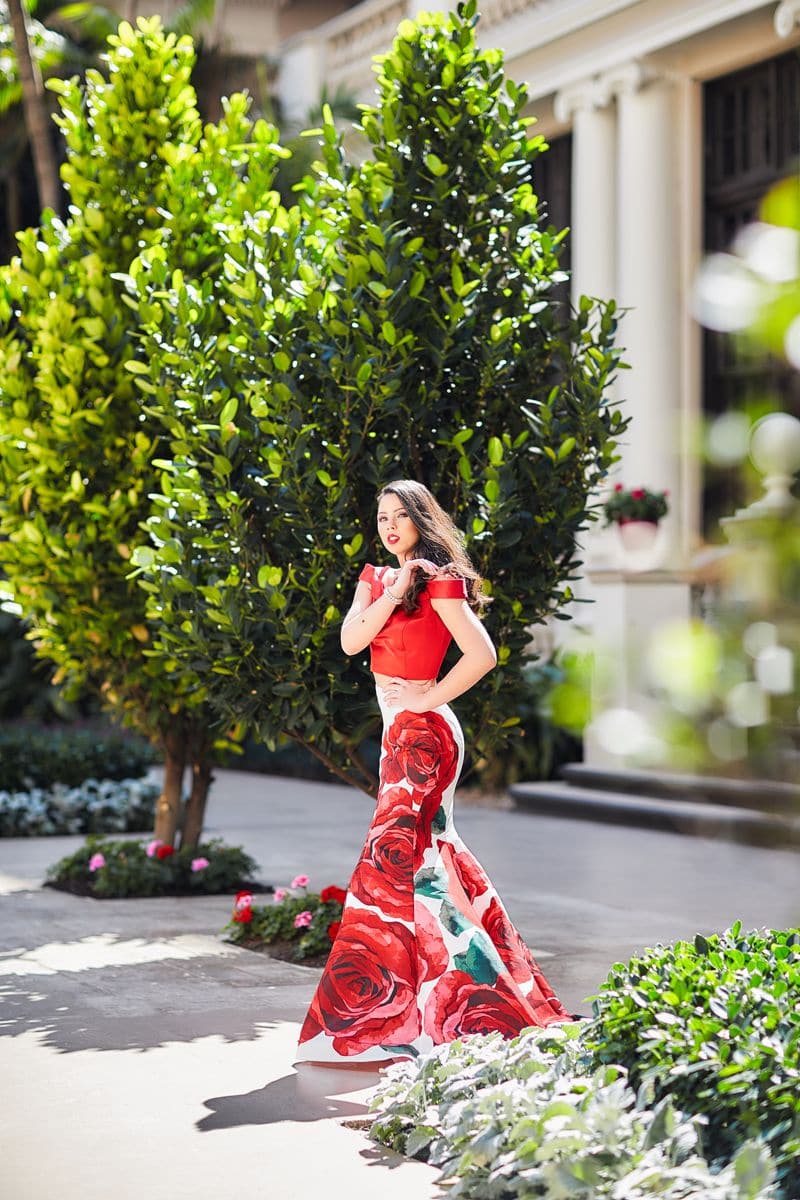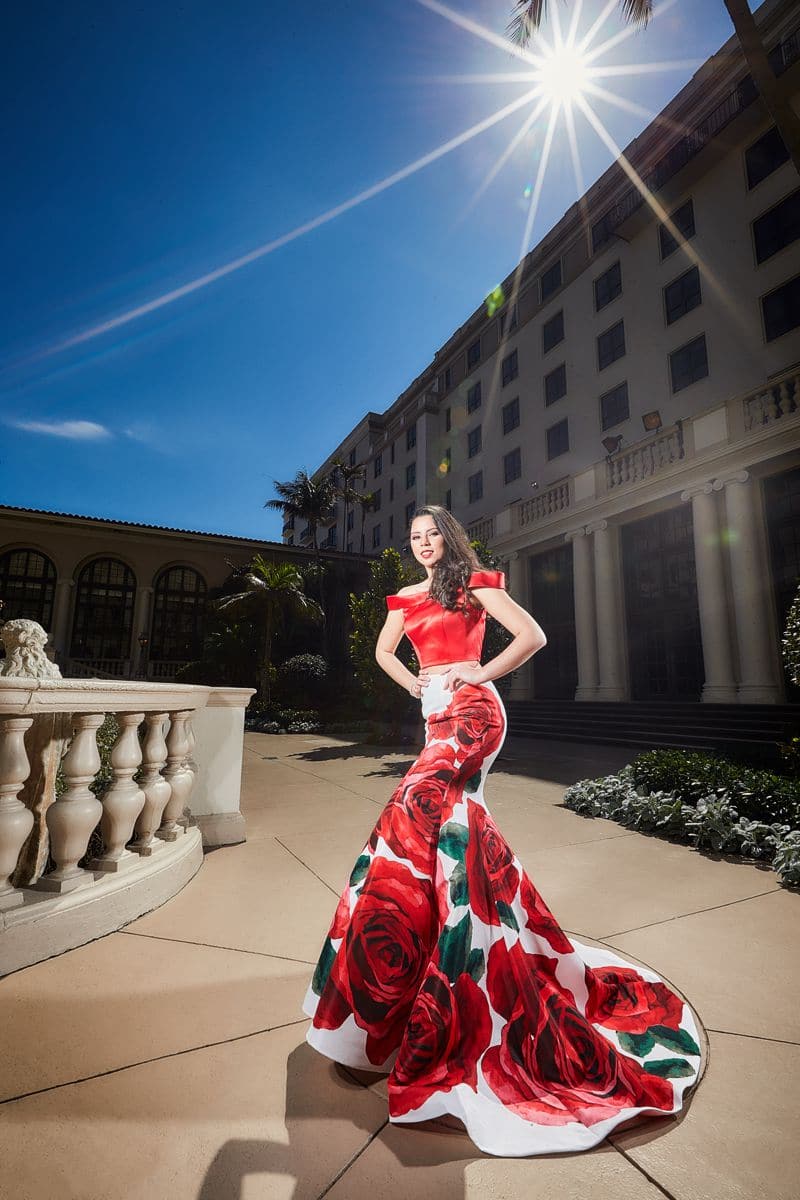 Another one of my favorites.  This shot with the sun's rays is just very eye catching, and looks incredible!  Full details are in my video above!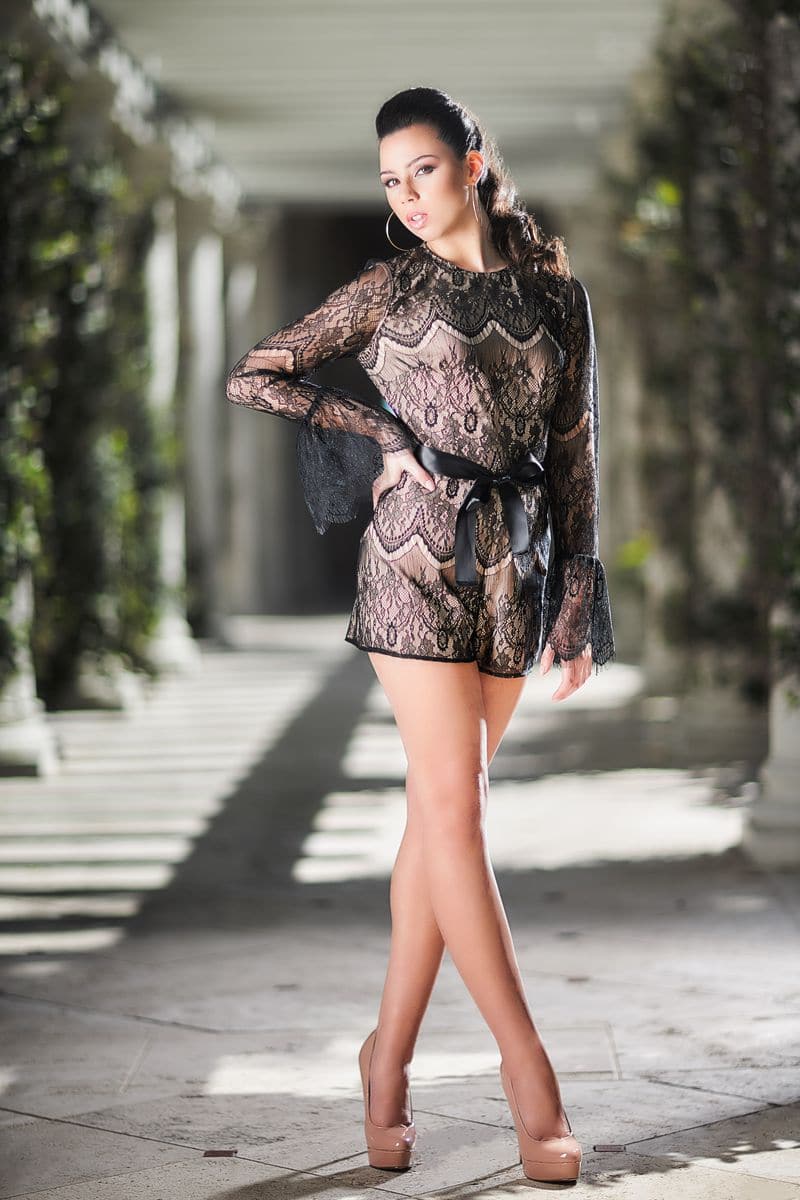 I will say that she did SUCH a great job at picking outfits for this shoot.  This was a very elegant, lace romper.. and it came out amazing!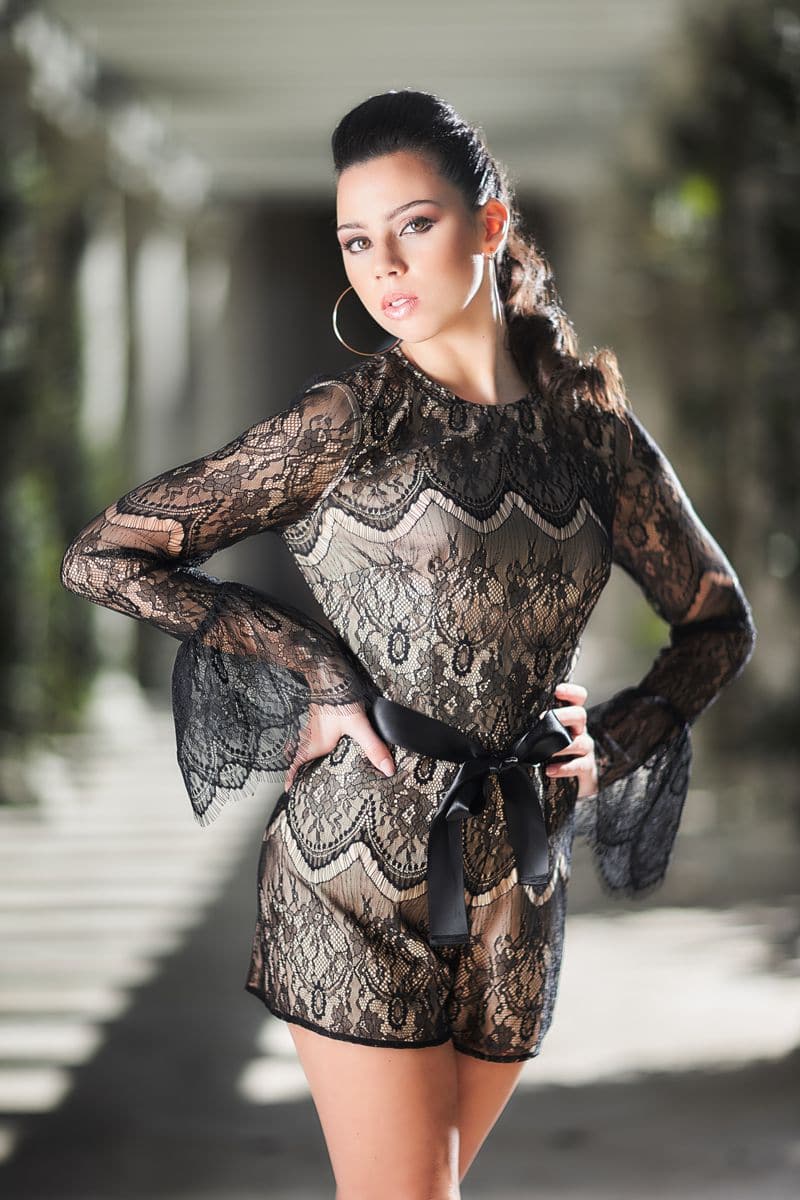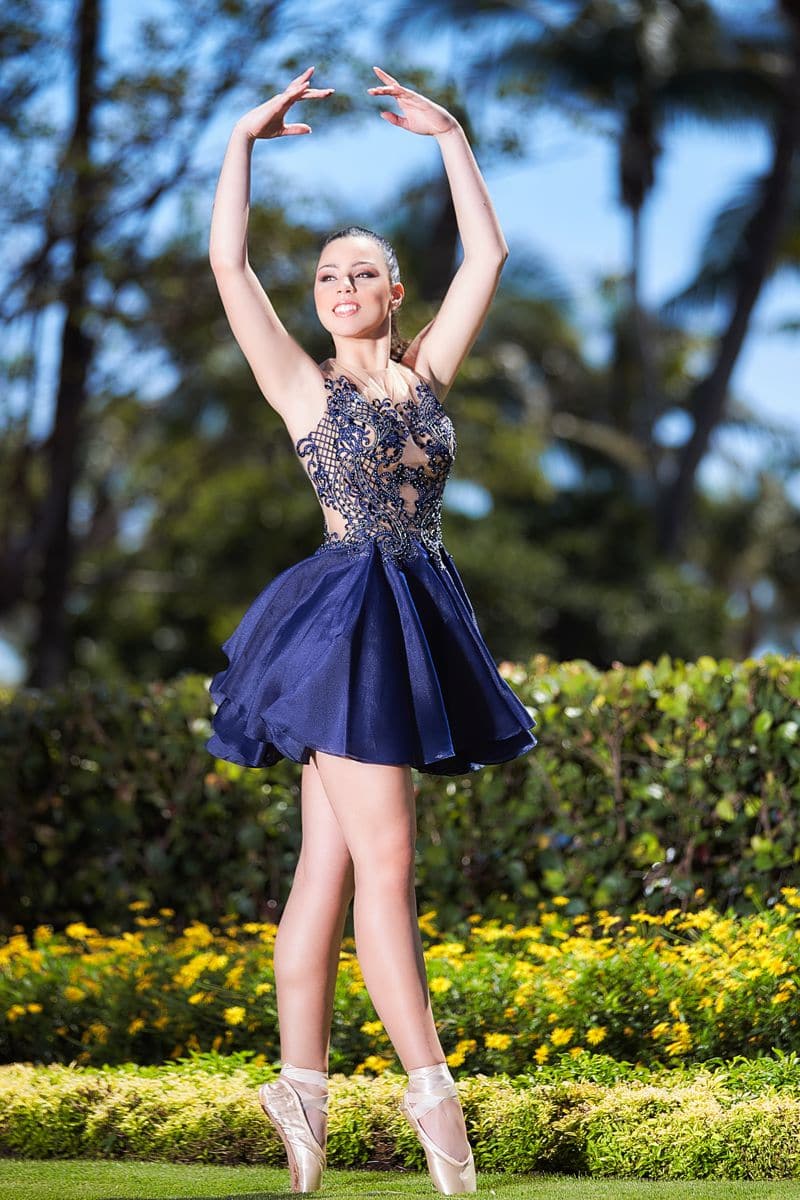 We were in the front part of the building, and wanted to get some shots of her going on point. (she is a dancer).  I saw this patch of yellow, and knew it would be perfect.  However, when I mentioned it.. all my clients saw was the parking lot behind it.. LOL..  (see my video).  I said "trust me, it's going to be great" and.. I think they would now agree.
The main fountain at The Breakers in the front of the hotel.  Yes, I got some shots that show it all.. but, this one.  This one, I really love.
Until next time…
TH